Jeunesse lawsuit against Darren Jensen referred to mediation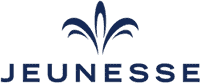 In a lawsuit filed by Jeunesse on January 8th, the company accused former executive Darren Jensen of raiding.
Jeunesse also accused Jensen of using
Jeunesse's product formulas, pricing strategies, cost of goods sold, marketing plans, suppliers, vendors and manufacturers, to develop a new product for LifeVantage.
Jensen was President of Jeunesse until he terminated his employment in May last year. Shortly thereafter, Jensen assumed the role of CEO at LifeVantage.
The lawsuit between the two parties has been playing out over the last few months, with a focal point being Jeunesse's attempt to remand the case to state court.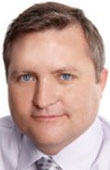 Jeunesse's motion is based on contractual obligations Jensen (right) agreed to as President of the company. Specifically,
that the separation agreement executed by the parties contains a venue provision that requires venue in Seminole County because the only court that sits in Seminole County is the Eighteenth Judicial Circuit Court.
I'm not entirely sure how remanding their lawsuit to state court works in Jeunesse's favor, but Jensen filed an opposition to the request on March 21st.
If Mr. Jensen is to be denied the right to defend this action in federal court, the provision Plaintiff drafted must be clear, unambiguous, and mandatory. It is not, and (Jeunesse's) remand motion should be denied.
Jensen argued that the clause Jeunesse was relying on the Agreement is " a single sentence buried in a paragraph entitled "Miscellaneous,"" and made "no mention whatsoever of "venue"".
This Agreement for Separation shall be construed and governed by the laws of the United States and Florida with jurisdiction for any dispute being Seminole County District Court in the State of Florida.
Furthermore, the cited "Seminole County District Court" above does not exist.
Jeunesse subsequently filed for permission to respond to Jensen's objection, but were denied. The Motion to Remand itself was denied four days later.
(Jeunesse) argues that this provision provides that venue shall be in Seminole County, Florida, and there is no "District Court" or federal courthouse in that county, the proper venue is Seminole County Circuit Court, and (Jensen) is precluded from removing the case to federal court.

(Jensen) contends that the provision is ambiguous on its face and must be construed against (Jeunesse), the drafter.

The Court finds that the language of the forum selection clause fails to mandate jurisdiction in the state courts located in Seminole County.

This Court agrees that the clause is ambiguous.

(Jeunesse) drafted the agreement; hence, the ambiguity must be resolved in favor of the defendant. It is, therefore, ORDERED that (Jeunesse's) Motion to Remand is DENIED.
On March 16th the case was referred to mediation. As it stands, the following scheduled deadlines have been ordered:
discovery to be completed by December 1st, 2016
mediation hearing to be heard on or before January 3rd, 2017
pretrial statement filed by May 12th, 2017
final pretrial conference scheduled for June 8th, 2017
jury trial set for 5th July, 2017 trial term
Stay tuned…
Update 20th September 2016 – In late August Jeunesse and Darren Jensen reached a confidential settlement agreement.
Jeunesse's case against Jensen has been subsequently dismissed without prejudice.