Jeunesse marketed as "passive income opportunity"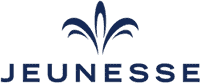 Patrick Chan (also goes by "Patric Chan") joined Jeunesse in May, 2015.
Operating out of Malaysia, Chan refers to his Jeunesse downline as the "Passive Wealth Group".
As per a Facebook post dated June 7th, 2016, here's how Chan claims his Passive Wealth Group is going:
We started the Passive Wealth Group 1 1/2 years ago. When I first started, some say it's just a "temporary thing" I was doing. Probably all of my partners get the same remark too.

Some said it's IMPOSSIBLE to do it because I do not have experience in this amazing industry. Some competitors EVEN said that because I'm not doing internet marketing anymore (where they are COMPLETELY CLUELESS because my internet marketing business has actually grown better than ever and in fact, I am making money online on auto-pilot nowadays…)
Making money on "auto-pilot"? If you're selling Jeunesse products to retail customers and encouraging your downline to do the same, how is that even possible?
Read on to find out…
Chan's Passive Wealth Group caught my eye through a series of recently published press-releases.
Presumably part of Chan's Jeunesse downline, Muliadi Sia writes in one such release dated June 9th;
 Muliadisia.com, the leading online e-commerce business opportunity providing company will be organizing a six weeks passive income generating session for individuals of all age groups and backgrounds.

The session, which will be spearheaded by world famous internet marketer will witness Muliadisia teach and provide individuals with effective tips around making money by selling Jeunesse Global range of anti-ageing cosmetics and products online.
Any guesses who the "world famous internet marketer" is?
With the 6 weeks passive income generating session organized by Muliadisia in association with Jeunesse Global, people will get unlimited opportunities to earn money by selling advanced and unique anti-ageing products online.

This platform is ideal for affiliate marketers and other individuals who are looking to make money easily and quickly.
Make money with Jeunesse "easily and quickly" in just "6 weeks"?
Go onnnnnnn…
It must be noted that Samarinda based Muliadisia.com is an innovative portal that aids individuals in gathering further knowledge and understanding around passive money making program designed by leading health and wealth organization Jeunesse Global.
A visit to "muliadisia.com" reveals it to be a pitch for "an opportunity to make money online that work" (sic).
Jeunesse Passive Wealth System, the easiest way to earn money from home.

The internet provides absolutely anyone, no matter your age, background or location, the opportunity to make a nice living from the comfort of their home.

You can now start an e-Commerce business with no experience or whatsoever. Patric has created a proven system and currently growing the business worldwide by using unconventional marketing methods.
A big orange button sits at the bottom of the sale pitch, which if you click through takes you to "thepassivewealth.biz".

It's another marketing page, this time featuring Chan himself.
Scroll down a bit and Chan finally shares what his Passive Wealth System is about;
There are all kinds of products that you can sell online. There's no right or wrong product, but I can tell you the IDEAL PRODUCT that can make you 'automated income'.

Isn't that what all of us strive for, to make an auto-pilot income?

The secret is to sell products that generate a recurring income for you that are valuable.

And to achieve that, it has to be a consumption-based product – a product that is being consumed and "depleted" each month.

Imagine launching an internet business that sells amazing wellness products under a billion dollar brand… minutes from now.
This is the *perfect* e-Commerce business because it has zero product fulfillment.

The product sold never arrives in your house.

You never need to keep stock or inventory.

You don't take orders from your customers.

Your customer goes directly to your e-Commerce website to (1) buy the products or (2) sign up for the e-Commerce business.
Want to guess which option Patrick Chan and his Passive Wealth System downline are making the bulk of their money from?
As Chan boasts on his "The Passive Wealth" website, in 2015 Jeunesse awarded him 'the Star Pacer Award For enrolling the most distributors … WORLDWIDE!'
In BehindMLM's review of Jeunesse in late 2015, it's no co-incidence that I concluded:
Under Jeunesse's current compensation plan, it's entirely possible to self-fund commission qualification and then do nothing more than recruit other affiliates who sign up for autoship.

Hell, with 10,000 minimum autoship affiliates required for the beginning of Jeunesse's top-tier affiliate ranks, it's pretty obvious that this is the core of the business.
Courtesy of Jeunesse's top affiliate recruiter for 2015, the affiliate autoship recruitment nature of business is laid out bare for all to see.
I love this business. It comes with a "business-in-a-box" for e-Commerce and they have cutting-edge breakthrough wellness products to sell.

You don't need to spend THOUSANDS OF DOLLARS to set your own store and system. On top of that, you can make as much as USD $100,000 per month without hiring even an employee!
For their part Jeunesse don't seem to give a crap about Patrick Chan and his Passive Wealth System.
If they're giving Chan awards on stage they're obviously aware of what's going on.

Yet even after a year this is still going on, not a peep from Jeunesse corporate or compliance.
Here's a Jeunesse pitch from Chan dated May 22nd, 2015:
JOIN EARLY, GETS BETTER ADVANTAGE:

As you know, because it's a form of network marketing, whoever who join our group earlier will ALWAYS get an unfair advantage – against those who join later.

If you want to join my partners and me to grow together (before we explode the second round), send me your email to (removed) with the reason WHY you want to join. You'll then be given a username to use to join.

Please the subject: I want to join Patric and team

Also, do note that there's an investment to get started with the company (your investment goes to the products and turnkey e-commerce store) and if you're not ready to invest, DO NOT send your email.

Please understand I'm not being insensitive, but this is a BUSINESS – there's minimal investment to build it.
Paging the FTC to aisle 4…