Bitex lawsuit highlights Apex bitcoin mining ROI folly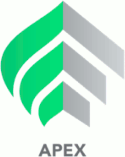 In our Apex review published yesterday, I asked what would happen if bitcoin mining wasn't enough to pay affiliates their guaranteed $500 a month ROI.
If Apex and all the companies attached to it don't cover their costs and generate $500 to pay out on each unit, what then?
Ironically, a lawsuit filed by a former principal of Apex answers that question. It also sheds light on what Apex affiliate investors can potentially expect.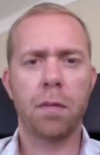 The original Apex joint venture agreement saw Investview partner up with Carlos Benvenuti (right), through the shell company AI Data Consulting.
Benvenuti also owns Benvenuti Consulting, the plaintiff in the lawsuit we're examining.
For reference, both AI Data Consulting and Benvenuti Consulting are UAE shell companies.
Prior to getting involved with Investview and Apex, Benvenuti entered into an investment contract of his own with Bitex.
Bitex is run by James Wolfgramm, who Benvenuti also identifies as James Vaka Niu.
With respect to Apex and the original JVA, Bitex was supposed to provide the company's mining hardware and hosting.
Benvenuti entered into a business relationship with Bitex last December.
Defendants represented Bitex's ability to achieve better cryptocurrency mining results and lower electricity combustion within the crypto-mining space with the objective to induce Plaintiff into investing into Defendants' enterprise.
Those representations were enough to convince Benvenuti to invest $1.05 million into 180 mining cards.
As part of this agreement, Defendants agreed to pay Plaintiff the proceeds mined through this crypto-mining equipment monthly, with payments occurring on the 10th day of each individual month.

Defendants sent an email to Plaintiff, dated December 23, 2018, guaranteeing each crypto-mining card would achieve a mining rate of 750 KH/s (kilohash per second) per month with its mining technology and innovative methods, averaging out to approximately $2,300 to $2,700 in profits per month, per card.
Apex's monthly return per $11,000 investment unit is much more specific at $500. Why it's also much less then Benvenuti was promised is unclear.
In any event, based on Bitex's representations, Benvenuti claims he was expecting a monthly return of $414,000 to $486,000.
But of course that didn't happen. Shocking, I know.
On January 11th Bitex paid Benvenuti $137,102.
He next received $91,081 throughout February. And then just $19,514 in March.
Despite promises to pay Benvenuti what he was contractually owed, Bitex failed to make any further payments.
Benvenuti sued Bitex on May 31st and alleges they owe him at least $1,208,709 in back payments.
The JVA between Apex and Safetek would have seen similar units leased by Apex affiliate investors.
That deal fell through in September 2019.
Benvenuti parted ways but Jeremy Roma and Freedom Enterprises are still touting five-year returns on Apex unit investment.
Whether Roma and Apex are still working with Bitex is unclear.
In any event, as Benvenuti found out, monthly guarantees when it comes to cryptocurrency mining are hogwash.
Bitex couldn't even honor one month of their contract with Benvenuti, yet here's Apex offering $500 a month fixed for sixty months.
And of course none of this is registered with the SEC, so as it stands affiliate investors have no idea what Apex and Jeremy Roma are doing with their money.
Looking forward, Benvenuti's case is still active as of September 2019, wherein James Wolfgramm filed a response.
I don't think it's worth following the case seeing as it's external to Investview and Apex. But it's certainly worth referencing here as what might have happened to Apex investors.
And what might happen still if Apex is still sourcing hardware from the company.