Indusviva pyramid scheme executives arrested in India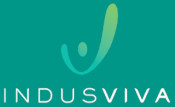 Cyberabad police in India have arrested twenty-four people in connection to Indusviva, an Indian MLM company.
Two of those arrested are Indusviva CEOs, who were apprehended whilst staying 'at a hotel at Madhapur'.
BehindMLM isn't familiar with Indusviva but based on its still operational website, the company marketed a range of supplements.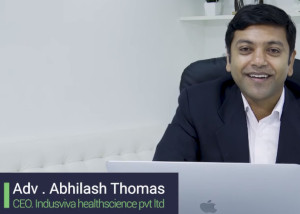 Abhilash Thomas, one of the arrested CEOs, was an Amway distributor before launching Indusviva.
The Hindu reports;
Abhilash lived a lavish life and owned a villa in Bengaluru. He had several luxury cars.
Photos of Abhilash with
Kerala's Finance Minister Thomas Isaac and billionaire businessman Mukesh Ambani and other celebrities in the country to lure gullible people to invest in their MLM business.
As per a report from the the Time of India, Indusviva affiliates paid Rs. 12,500 in membership fees (~$170 USD).
Commissions were paid on recruitment of new affiliates.
The company was paying Rs 500 as commission for each new member enrolled. (~$6.80 USD)
Telangana Today reports Indusviva affiliate membership fees topped out at Rs. 150,000 ($2049 USD). This is presumably where the real money was being made.
Continued purchase of Indusviva products was required to qualify for commissions.
Indusviva claims to have signed up around a million affiliates. Complaints were filed with authorities when the company stopped paying out.
Indian authorities have pegged Indusviva victim losses at Rs. 15 billion ($204 million USD).
The twenty-four arrested, including Abhilash, have been charged with violating India's Prize Chits and Money Circulation Schemes (Banning) Act, Drugs and Magic Remedies Act and cheating under the Indian Penal Code.
Update 5th May 2021 – The New Indian Express report that "four key operatives" of Indusviva have been detained.
In March, Cyberabad police had arrested 24 persons, including the four who are now detained under PD Act.
I take it this means the four are still in custody. The status of the remaining twenty arrested is unknown at this time.
Update 22nd February 2022 – The Hyderabad Enforcement Directorate has
provisionally attached assets worth 66 crore of Indusviva Health Sciences Limited and its promoters in the 1,500 crore multi-level marketing scam.

The properties of IndusViva chairman CA Anzar and others were attached under the provisions of the Prevention of Money Laundering Act (PMLA).

Anzar and CEO Abhilash Thomas are current in judicial remand after being arrested by ED on December 15.
The above was reported by the Times of India on February 5th.