Hubity Review: Global Hangout rebrands itself

When Global Hangout launched earlier this year several key issues were raised following a review of the opportunity.
Primarily there was concern over the lack of adequate differentiation between  retail subscribers and affiliates, with Global Hangout simply requiring a subscriber to sign up again free of charge to be given access to commissions.
Seen more as a psuedo-compliance measure than genuine effort to make a distinction between subscribers (retail) and affiliates, typically measures like this still result in a company mostly retaining affiliate subscribers (non-retail).
Secondary issues raised included no mention of company management or ownership on the Global Hangout website and that Global Hangout's product, Google Hangout training videos, was already offered by Google, the creators of the service.
Official Google training was offered free of charge and had been available since Google Hangout's release back in August 2011, begging the question why someone would pay $99 for Hangout training.
This played into the thin differentiation between customers and affiliates, leading towards the inclination that people wouldn't sign up and hand over $99 for Google Hangout training without the free-of-charge attached Global Hangout income opportunity.
Seeking to address these issues (whether raised by myself or elsewhere), Global Hangout rebranded themselves Hubity sometime over the past month. Were they successful?
Let's find out.
The Company
Whereas Global Hangout failed to include any information about the company or its owner(s) and management on their website, with Hubity this information is presented clearly to prospective affiliates and subscribers.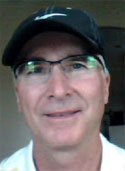 In the "Featured Management Team Bios" section of the Hubity website, Jack St. Arnaud (right) and Troy Kearl are named as co-founders of the company.
On his Google Plus profile page, St. Arnaud credits himself as having been an affiliate of the MLM company Lifestyles International from 1992 until 2010. During his eighteen years with Lifestyles, St. Arnaud reached the highest affiliate rank possible, Global Marketing Director.
Troy Kearl has previously worked for Agel, serving as the company's Vice-President of Japan Operations (around 2005).
Kearl's name then popped up as an affiliate of Nucerity, having won their "Founder's Award for Leadership" in 2011.
Following Nucerity, Kearl seems to have teamed up again with Agel's founder and CEO Glen Jensen, serving as Vice-President of Marketing at Uprize.
Uprize was an MLM company launched in early 2012 that seemed to be an attempt to combine forex trading and MLM. I'm not sure what happened with it but Uprize collapsed within a year and is no longer operational today.
In early April 2013,  Kearl also appeared in a marketing video for Jeunesse.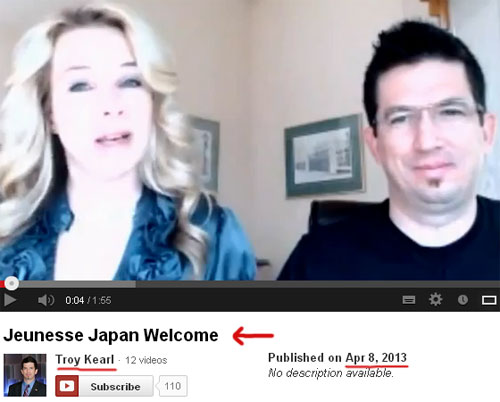 In the "welcome video", Kearl plays the part of translator for a woman who identifies herself as "Nicole Diamond". I wasn't able to ascertain whether or not this was an official Jeunesse corporate video or not.
On the Hubity website, the company acknowledges that it 'is owned by MyCashSystems, Inc., a Texas corporation'.
CorporationWiki names a Daryl Keith Smith as President of MyCashSystems, however his name is absent from the list of Hubity management.
Also absent is Bruce Bise, named by Ted Nuyten (BusinessForHome) as a co-founder of Global Hangout earlier this year in February. Bise, having been the master-distributor of MyShoppingGenie, has what Nuyten refers to as a "controversial" MLM history.
MyShoppingGenie was a recruitment-driven MLM income opportunity that ceased paying its affiliates for 6 months, before finally closing its doors back in May 2012 – leaving many of its affiliates unpaid.
From the information Hubity have provided about themselves on their website, whether Bise or Smith are involved (or still involved in the case of Bise) is not clear.
As for the company changing its name from Global Hangout to Hubity, in a video published on the "news" section of the Hubity website, Jack St. Arnaud explains:
[00:22] We're going to tell you why we chose this new and exciting name, Hubity.

First of all it clarifies who we are, an innovating social hub. We are not just about (Google) Hangouts, we are about using all social media effectively and building our social networks.

It is definitive, it's fun and it's not confusing.
St. Arnaud then crosses over to Les Hewitt, Hubity's Director of Training, who adds
[01:00] We all know one word is uh, very popular and a very strong brand and I was actually researching this and I talked to one of the top branding experts in the country.

I told him about our former name Global Hangout and he had one word in response. He said, "vanilla".

In other words, old, uh also confusing of course you know with the connection to Google and Global there was a lot of uh contradiction there and uh confusion.
Additionally, the following message appears as a footer on every page on the Hubity website:
Hubity is neither employed or affiliated with Google, Inc.

The Google+, Google and YouTube Trademarks are property of Google, Inc.
The Hubity Product Line
Expanding their product line beyond Google Hangout training, Hubity subscriber membership now provides access to the following:
Hubity's two-part formula for success resonates with people in more than 60 countries around the world. The first part is enhanced productivity in whatever career or business you have chosen to participate in.

Simply put, "You will be more productive online with Hubity!"

The second part is teaching people around the Globe on how to share and save incredible video broadcasting (we call social broadcasting) memories and moments for generations to come with an incredible new service provided by the largest search, video and mobile operating system company in the world.

The Product includes World Class Training provided through hangouts (webinars) and an ever growing video library, targeting content produced for broadcast and replay options and featured applications for Subscriber productivity.

Web based marketing and contact follow up systems to help build your business are also provided.
Logos for Google Plus, Facebook, Twitter and LinkedIn appear on the website, indicating a much broader social network marketing strategy than Global Hangout initially launched with.
The Hubity Compensation Plan
Hubity have retained the same subscription based compensation plan the company used as Global Hangout. You can read more about the Hubity compensation plan over at the original BehindMLM Global Hangout review.
Conclusion
I would have thought the limitations of designing an MLM company around Google Hangout training were rather obvious but it was only until post-launch that the owners of Global Hangout seem to have realised this.
Whilst, other than a few social network logos,  there's nothing yet specific on the Hubity website as to what training will be provided (everything seems to currently revolve around making Google Hangout videos and distributing them via said social networks), management now seem to have a vision towards a much broader social network marketing approach.
Management wise it's great to see the company disclose who is running things to website visitors and prospective affiliates, however there is still a lingering question mark over the involvement of Bruce Bise. Further information on Hubity's parent company MyCashSystems wouldn't go astray either.
Unfortunately with an identical compensation plan to that offered in Global Hangout, concerns over the distinction between affiliates and subscribers remain.
Getting subscribers to sign-up again to the same company at no charge is a paper-thin distinction, and will only encourage affiliates to focus on marketing the Hubity income opportunity rather than the social network training product.
Evidence of this can be seen from Hubity itself, with the following excerpt taken from the official Hubity "affiliate income" video:
[00:04] All customers at Hubity are called "subscribers", subscribers to our products.  Many want to know how they can earn commissions by promoting these products to the people they know.

You do so by becoming an affiliate. To become an affiliate you simply agree to the affiliate terms and conditions. There's no additional cost.
Naturally some customers are going to want to sign up as an affiliate but by reducing the distinction between affiliates and customers to a few mouse clicks, I believe Hubity are going to find their affiliates marketing opportunity with the products taking a backseat.
Thus you're essentially left with most customers becoming affiliates by default, which then reduces Hubity to a simple $99 income opportunity with affiliates recruiting new affiliates on the promise of being able to earn commissions by marketing the income opportunity.
As a prospective Hubity affiliate I'd strongly advise you check with your potential upline as to the ratio of subscribers and affiliates they have, and also to evaluate how you were personally marketed the company. Specifically which came first, the income opportunity or training products.
If your potential upline has more affiliates than subscribers, that reveals a possible lack of value with the training product and need to market Hubity as an income opportunity.
With commissions earnt on the recruitment of subscribers (defacto affiliates), that would obviously drag Hubity over into pyramid scheme territory.
Good luck!