FDA demand Herbalife pull misleading marketing video

On the back of a Herbalife millionaire claiming that retail sales to customers don't matter, now comes a letter from the FDA concerning what they describe as a misleading marketing video.
In a letter dated December 17th to Herablife CEO Michael Johnson, the FDA's Michael R. Taylor, Deputy Commissioner for Foods and Veterinary Medicine, writes
Dear Mr. Johnson:

It has come to FDA's attention that Herbalife has a broadcast advertisement and YouTube video (youtube.com/watch?v=J3COKMNZouA) which, among other things, mischaracterize FDA's role with regard to dietary supplements.

Specifically, these contain a statement by Vasilios H. Frankos, Ph.D. that says, in part: "When I was director of dietary supplements at the FDA, I oversaw nutritional supplements, making sure they were safe and effective for use."

As Herbalife and Dr. Frankos should know, under the Dietary Supplement Health and Education Act of 1994 (DSHEA), dietary supplement manufacturers do not need to receive FDA approval before marketing dietary supplements.

FDA is not authorized to and does not review dietary supplements for effectiveness before they are marketed (absent review related to health claims and qualified health claims, which is not relevant here).

Similarly, FDA is not authorized to and does not review dietary supplements for safety before they are marketed, except for those that contain a new dietary ingredient that has not been present in the food supply as an article of food used for food in a form in which the food has not been chemically altered.

Even then, FDA does not have authority to approve or disapprove marketing based on safety and can stop marketing only by proving to a court there is inadequate information to provide reasonable assurance that the new dietary ingredient does not present a significant or unreasonable risk of illness or injury.

The safety and effectiveness standard referred to in the Herbalife video is the FDA standard for drug review and does not reflect what FDA does with regard to dietary supplements.

We are concerned that Dr. Frankos' statement misleads viewers as to whether FDA has determined that Herbalife's dietary supplements are safe and effective. The agency has made no such determination.

Consequently, we request that you remove the video from YouTube and refrain from airing it on other media.

Sincerely,

Michael R. Taylor
Deputy Commissioner for Foods and Veterinary Medicine

cc Richard L. Cleland, Assistant Director, Advertising Practices, Bureau of Consumer Protection, Federal Trade Commission
Herbalife appear to have promptly complied with the FDA's request, with a visit to the URL in question revealing that the video has since been marked as private: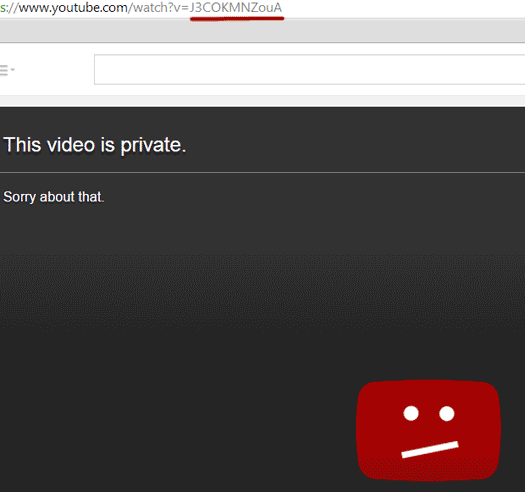 How wide-spread the marketing video is or when it was uploaded is unclear. I had a quick hunt around YouTube and didn't turn up anything concrete.
Hat tip to the BehindMLM reader who sent in this news tip!