GSBank quick to delete G999 clone shitcoin evidence

Less than 48 hours ago BehindMLM published evidence suggesting GSPartners' G999 was created via an off the shelf shitcoin script.
In response to that article, GSBank have deleted the evidence.
Despite the name, GSBank is not a bank – it's a shell company incorporated in Mwali.
GSBank is just one of many shell companies Josip Heit runs his G999 Ponzi scheme through.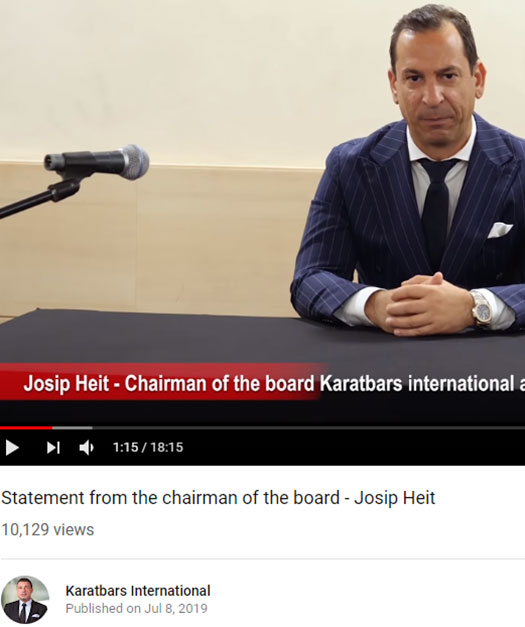 It's also the account name GSPartners uses to manage their G999 source-code on BitBucket.
As reported earlier this week, the readme file in the G999 source package points to it being a clone of other pump and dump scamcoins.
GSPartners, at least as far as we know, isn't associated with the scamcoins but they were obviously created with the same script in 2018.
In response to that article, GSBank has deleted the readme file: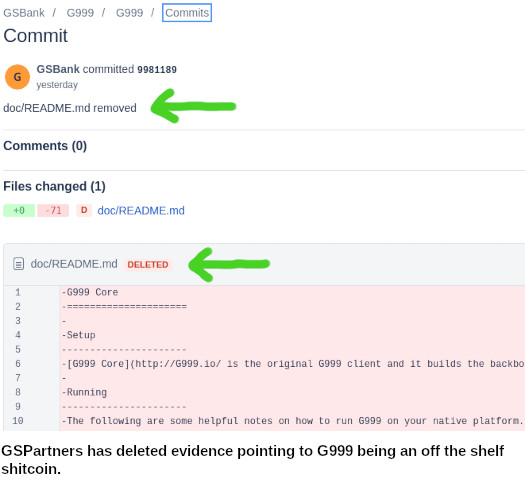 Given this is the action GSPartners chose to take instead of addressing the evidence, we're taking this as confirmation G999 was in fact created using a scamcoin script.
This in and of itself isn't surprising – most MLM shitcoins are just copy and paste jobs. What we called GSPartners out on though was the representation G999 was developed by an in house team of developers.
It clearly wasn't.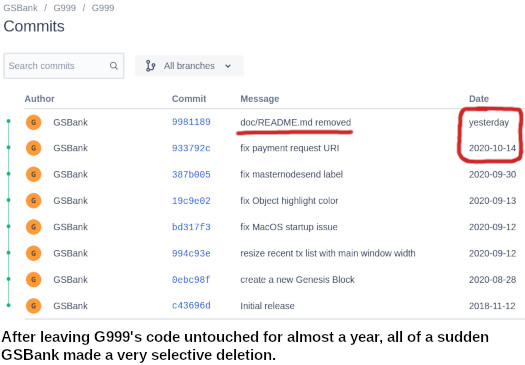 G999 is currently trading at $0.0038. With the Movenpick apartments XLT shitcoin deal seemingly DOA, we're not sure what's next for GSPartners.
Whatever Josip Heit comes up with, we'll keep you posted.