William Apostelos cops $11.1 million disgorgement judgment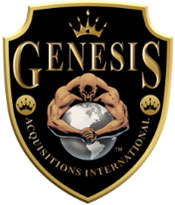 As part of a civil case brought against him by the SEC, William Apostelos has received an $11.1 million dollar disgorgement judgment.
Apostelos popped up on BehindMLM's radar in 2014, through a review we did on Genesis Acquisition International.
Turns out Genesis Acquisitions was part of a wider Ponzi scheme, which was Apostelos was busted for a month after our review.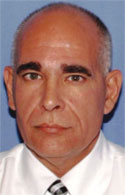 Apostelos (right) was indicted in 2015. In July 2017 he was sentenced to fifteen years in prison, ordered to pay restitution and had his assets seized – adding up to approximately $32 million.
The SEC was awarded summary judgement against Apostelos in October 2018.
The judgement saw Apostelos ordered to pay $11.194,472 back as disgorgement of ill-gotten gains, plus $584,371 in prejudgment interest.
The SEC has also recently initiated administrative proceedings against Apostelos.
Given the criminal sentencing and civil order though, to be honest I'm not really sure what the point of additional proceedings is.
In their notice about the proceedings the SEC talks about "remedial action" and suspending Apostelos from having anything to do with penny stocks.
I would have thought that could have been part of the SEC's initial case but fair enough I guess.
I'll loosely be keeping track of the remedial proceedings but don't expect much to come of it.