EXW Wallet scammer arrested in Brazil is Pirmin Troger

Following news of EXW Wallet indictments and arrests in Austria, we learned that one scammer had been arrested in Brazil.
Due to local laws however, unfortunately we didn't know who it was.
A BehindMLM reader who speaks Portuguese has now tracked down the relevant Brazilian court filing. We can now confirm the arrested EXW Wallet suspect in Brazil is Pirmin Troger.
Troger, an Italian national, is cited as a co-founder in EXW Wallet's marketing.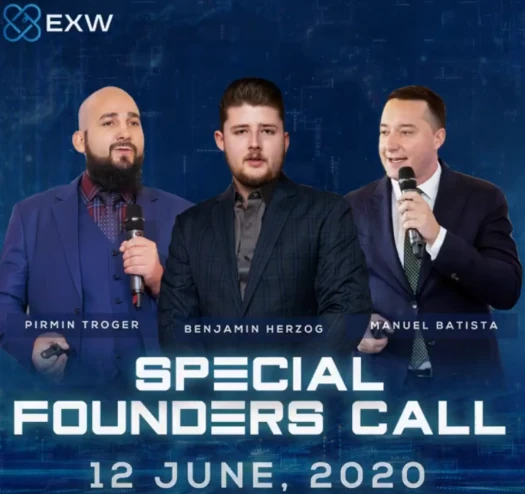 After EXW Wallet collapsed, Troger fled to Brazil, purchased a residence in Sao Paulo and knocked up a Brazilian national.
As per a filing pertaining to Austria's requested extradition of Troger, an warrant went out for his arrest on April 22nd. On April 23rd, less than 24 hours later Troger was in custody.
The warrant was issued as part of an Interpol red notice, which unfortunately I'm not sure when itself was issued.
Troger has officially been charged with participating in the criminal organization, embezzlement and "crimes against the popular economy".
Following his arrest Troger requested release pending extradition. Brazilian authorities denied the application.
Troger's extradition to Austria was granted on May 17th, 2023. Based on comments made by Prosecutors at the EXW Wallet trial last week, Troger's extradition remains pending (this might have since changed).
When he is eventually extradited, Troger will leave behind his Brazilian girlfriend and newborn.
EXW Wallet was an MLM crypto Ponzi scheme launched in late 2019. Austrian prosecutors allege EXW Wallet defrauded at 40,000 investors out of at least €14 million euros.
In addition to monetary penalties, Troger and his accomplices face one to ten years in prison, A verdict is expected next February.