Empower Network affiliate's YouTube account banned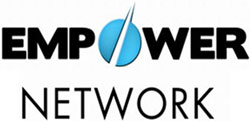 Alex Pereira joined Empower Network around October 2012 and regularly publishes articles to his Empower Network blog under the account "arkam77".
Pereira also had a YouTube account which he recently uploaded some marketing videos he'd created, which he then embedded into his Empower Network blog. Ultimately of course the goal was to recruit new Empower Network affiliates and build Pereira's downline.
Disaster struck however on February 3rd 2013, when YouTube banned Pereira's account.
Enraged and believing his account to have been terminated for "copyright infringement", Pereira immediately fired off an email to YouTube demanding an explanation.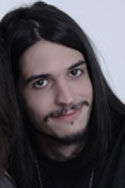 Google's "automated" reply only served to incense Pereira even more and, true to Empower Network's much prescribed "badass" form, Pereira (photo right) took to Google's product forums to express his displeasure:
The email I just received does not prove my copyright infringement or even expresses any details of the reason behind the suspension of my account.

The worst part is… I was answered by a FUCKING BOT!

Youtube is a business/service and right now your costumer (sic) services are shit!

I find it to be most disrespectful, to have suspended my account and not even give a reason behind such a decision, besides telling me it was flagged and there was copyright infringement.

Well what I can tell you is that there was no copyright infringement on my part has I created the videos with great effort on my part and used only free music available on live.freeplaymusic.com

And after all that you guys answer me with a fucking bot? That is just disrespectful.

That just comes to show, how much you care about your costumers (sic)… Apparently we're barely worth a bot.

Well, let me tell you what you are worth to me.

Costumer (sic) Service = 0 = SHIT

You guys better be careful you might come to see your empire fall… All it takes is just one person… The other will follow…

At least it will be an actual person and not a fucking bot!

I still want to know why and I want proof that my activity was in fact in violation of the terms of use.

Did you answer my questions? NO

Did you even looked at the situation I was bringing up? NO

BECAUSE IT WAS A FUCKING BOT

IF I TAKE THE TIME TO ACTUALLY GO AND FILL OUT A FUCKING FORM AND ASK YOU SOME QUESTIONS, MEANS I WANT YOU TO ACTUALLY TAKE THE TIME TO SPEAK TO ME!

GIVE ME DETAILS OR YOU WILL HEAR FROM ME AGAIN! I'M WAY TIRED OF BEING PUSHED AROUND BY COMPANIES LIKE YOU!

Yours sincerely,

Alex P.
At the time of publication, Google has not publicly replied to Pereira's requests for further details (initially published on Febuary 4th).
One reason could be due to Pereira's misunderstanding of why his account was terminated.
In the email that set off Pereira's forum post above, Google referenced the video ""I'm No Wussy Talks Internet Marketing with Rui Gabriel Part 3 – Empower Network & Lazy Millionaires".
On his Empower Network blog promoting the video,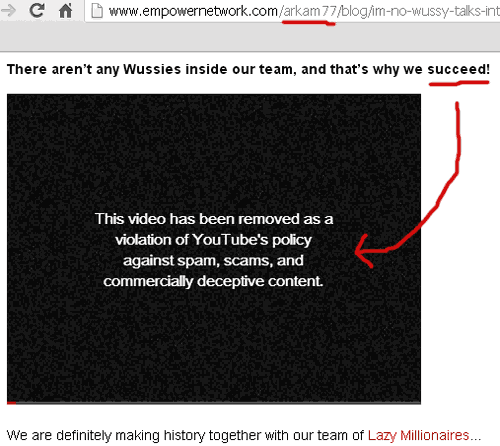 Pereira's describes it as
The third and last part of the I'm No Wussy Talks Internet Marketing!

In this last part we talk about our systems, mainly the Empower Network Viral Blogging System and the Lazy Millionaires League.
I'm not entirely sure what the "Lazy Millionaires League" is, however there's a big banner for Empower Network on their website homepage: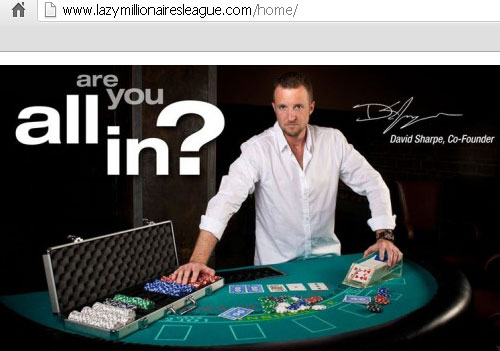 So one would assume it's some sort of affiliate co-op that Alex Pereira belongs to.
In a blog post advertising a "traffic genius" job position, the league describes itself as being
a passionate team of unconventional thinkers and doers who have big ideas and the guts to try and accomplish them. We are big on culture.

Our business thrives on speed and forward thinking. And we welcome anyone who thinks they're badass enough to apply to join our team.

Oh, and we cuss a lot, our dress codes prohibits suits and ties, and we don't "think outside the box"… because we threw the box out a long time ago.
In any case, contrary to Pereira's belief that his YouTube account was terminated for copyright infringement, visiting the link to the now deleted video reveals it was infact removed for 'a violation of YouTube's policy against spam, scams, and commercially deceptive content'.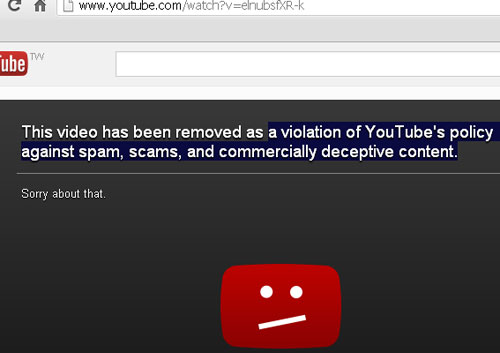 And not only have Google removed the offending video but having deemed Pereira's violation "severe" enough, have suspended his entire YouTube account ("Arkhotik"):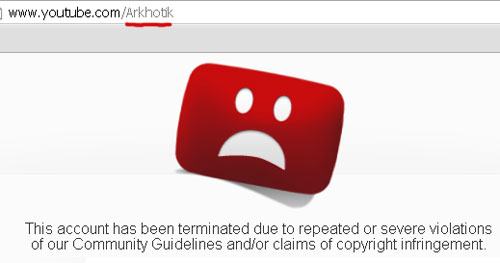 The above message does mention copyright infringement (possibly what has confused Pereira), however the video in question was removed for violating YouTube's 'policy against spam, scams, and commercially deceptive content'.
Spam and commercially deceptive content is self-explanatory, with Google defining scam videos as occurring when 'a user posts a video which contains information to trick the viewer for their own financial gain'.
It is unclear which of the above three policies (or if it was a combination) Pereira's Empower Network promotion video violated, however YouTube are clear on the penalties for uploading such content:
Accounts are penalized for Community Guidelines violations and serious or repeated violations can lead to account termination. If your account is terminated, you won't be allowed to create any new accounts.
At the time of publication it is unclear what specifically YouTube objected to in Pereira's Empower Network marketing video, or whether future action will be taken against any other Empower Network affiliates advertising the scheme on the website.
After reviewing Empower Network here on BehindMLM, with members gifting 100% of their monthly membership fees to eachother I concluded that it was nothing more than a cash gifting scheme with no retail customers.
In August 2012 Facebook terminated the official Empower Network Facebook account and effectively banned the company from participating in or being marketed on the social network.