DD Corporation collapses, owner blames programmers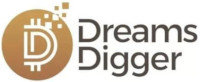 DD Corporation, a Ponzi scheme that primarily targeted Brazil, has collapsed.
DD Corporation, reviewed on BehindMLM as Dreams Digger, solicited investment on the promise of trading bot returns.
Returns haven't been paid out since last December though, prompting owner Leonardo Araujo to confirm the scheme's collapse earlier this week.
Brazilian authorities began investigating DD Corporation in January. Exact figures are unknown but authorities have estimated losses at R$5 million ($1.09 million USD).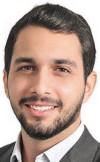 Rather than admit DD Corporation was a Ponzi scheme that ran out of money, Leonardo Araujo (right) blames his programmers.
According to the businessman, the company would no longer have capital because of alleged problems in the business platform, which was developed by Graff Tecnologia, a company based in Curitiba (PR).

"I was wrong, but in believing and outsourcing our multilevel system. I was wrong in betting the lives of several families in the Graff company, but they were much more wrong in failing us," said the businessman.

According to him, the alleged failure allowed withdrawals, income and deposits to be doubled and even tripled.
In a statement provided to UOL, Graft accused Araujo of redirecting guilt.
Graff also said that it has evidence that shows the real reason for DD Corporation's departure from the market, but cannot send it to third parties "without a judicial authorization for the breach of this contractual confidentiality".
I'll take "evidence shows withdrawals exceeded new investment" for $1.05 million dollars, Alex.
At this stage the Public Ministry of Bahia's investigation is ongoing. Whether Araujo will be held accountable for running a Ponzi scheme remains to be seen.