CubeBit securities fraud warning issued in the Philippines

CubeBit has received a securities fraud warning from the Philippines SEC.
As per the SEC's December 10th warning, CubeBit is 'soliciting investments in the Philippines WITHOUT THE NECESSARY LICENSE AND/OR AUTHORITY from the Commission.'
The public is again warned of such possible "Ponzi Scheme" offering high-yielding investments online.
This is the equivalent of a securities fraud warning in other jurisdictions.
The SEC's warning pertains to CubeBit, CubeBit 2.0 and CubeBit Philippines. The regulator likens CubeBit to 'other entities already flagged by the Commission as scams'.
CUBEBIT 2.0 appears to be operated by its new CEO and Co-Founder KONSTANTIN JANKE together with former CEO PAUL SCHWARTZ, Global Ambassador ROMEL GUMIRAN, Chief Global Advisor DAVE BAGUYO, and Founding Members SHERMAN SAGER, ALLAN TAD-Y, JOE BEDORE, and JOJO TAN among others.

Those who act as salesmen, brokers, dealers or agents of such unauthorized entities like PAUL HERMOSA, ANDREW CASTILLO, ROWEL RAŇA and ELLANOR MACABALLUG in selling or convincing people to invest in their investment scheme offered including solicitations and recruitment through the internet may likewise be criminally prosecuted and penalized with a maximum fine of Five Million pesos (P5,000,000.00) or a penalty of Twenty-one (21) years of imprisonment or both pursuant to Sections 28 and 73 of the SRC.
Paul Schwartz is a Fiverr actor CubeBit initially tried to pass off as its CEO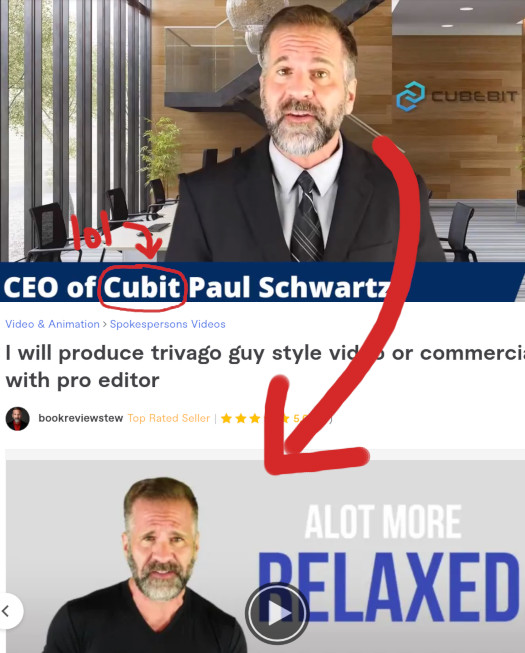 Konstantin Janke replaced Schwartz and is another actor hired from a marketing agency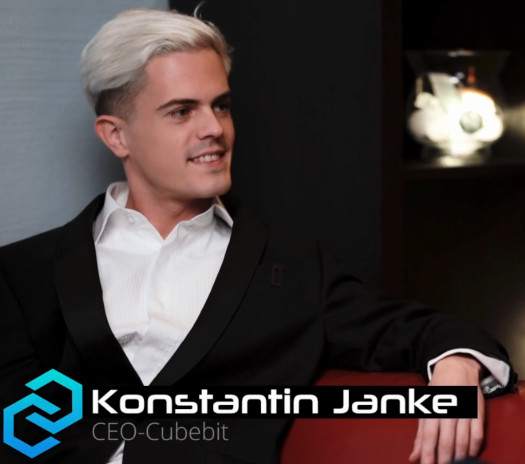 Romel Gumiran is a Filipino national, he is believed to be running or working with those actually running CubeBit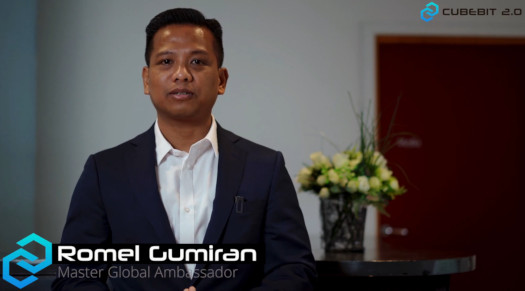 Dave Baguyo hosts official CubeBit marketing presentations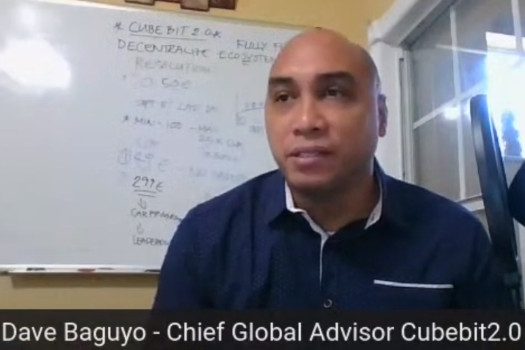 Sherman Sager, Allan Tad-y (not pictured), Joe Bedore and Jojo Tan are CubeBit affiliates believed to be residing in the US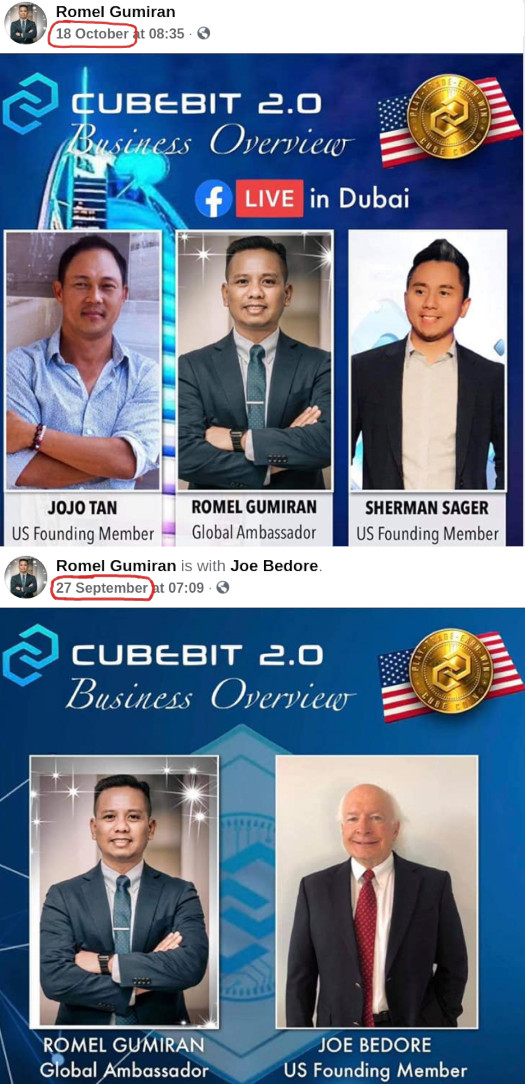 Paul Hermosa, Andrew Castillo, Rowel Rana and Ellanor Macaballug all appear to be Philippines based CubeBit affiliates.
BehindMLM reviewed CubeBit in October 2020. Based on its business model, we determined CubeBit was an MLM crypto Ponzi pyramid scheme.
This is in line with the Philippine SEC's findings;
The public is informed that offering and sale of securities in the form of investment contracts using the "Ponzi Scheme" which is fraudulent and unsustainable, is NOT a registrable security.

The Commission will not issue a License to Sell Securities to the Public to persons or entities that are engaged
in this business or scheme.

A "Ponzi Scheme" is a scam that involves a scheme where monies from new investors are used in paying "fake profits" to prior investors and is designed mainly to favor its top recruiters and prior risk takers and is detrimental
to subsequent members in case of scarcity of new investors.
CubeBit responded to our review by claiming it contained "fabricated contents".
CubeBit is not registered to offer securities in any jurisdiction and operates illegally around the world.
At the time of publication Alexa cites Pakistan as the only notable source of traffic to CubeBit's website (63%).