Cool Trader Pro collapses, Cool Trader Inc files for bankruptcy

MLM companies attached to robotic trading software make little sense.
If you owned robotic trading software capable of generating legitimate and consistent returns year in year out, why would you share it?
The normal thing to do would be to feed it seed money, let it do its thing and reap the profits.
Opening your golden goose to the public in such a competitive environment makes little sense.
A good example of this is the collapsed MLM opportunity Cool Trader Pro.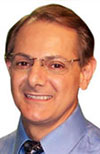 BehindMLM reviewed Cool Trader Pro in January, 2013 as the marketing division of Cool Trade Inc.
Both companies are owned by Edward Barsano (right), who also served as CEO of Cool Trader Pro.
Cool Trade Inc. had been around since 2005 and offered access to a "fully automated trading" software suite.
At the time Cool Trader Inc. claimed it had "thousands of traders in 35 countries".
Imagine going to Vegas knowing you are coming home a winner. Imagine knowing your football picks were winners every weekend.

Now imagine the most genius programmer, the technology guru behind Microsoft, who after retiring with millions, spent the next 12 years dedicated personally to writing over 5 million lines of code to develop the most powerful program ever produced to help make you money.

Simply turn on your computer on Monday morning and begin to change your financial future!

And you don't even have to be there! It does it all for you. A fully automated, robotic, money machine.
With guaranteed profits robotic trading software behind it, what went wrong?
As of early 2016 Cool Trader Pro was still in business. Somewhere between then and now though the company collapsed.
Today the Cool Trader Pro website domain is up for sale with a $29,888 asking price.
The Cool Trade Inc. website is still online, however the company's original domain ("cooltrade.org") now redirects to one with a hyphen in it ("cool-trade.org").
On October 6th, 2017, Cool Trade Inc. filed for Chapter 11 bankruptcy.
According to the filing, Cool Trade Inc. has less than $50,000 in assets. Aggregate noncontingent liquidated debts stand at "less than $2,566,050".
Total estimated liabilities are pegged at between $500 million to a billion dollars, owed to between 1 and 49 creditors.
Edward J. and Jeanne Barsano are listed as controlling shareholders of the company, who themselves might be financial trouble.
Question 10. of the filing asks:
Are any bankruptcy cases pending or being filed by a business partner or an affiliate of the debtor?
No specifics are provided however Cool Trade Inc. answered "yes" to the question and provided Edward and Jeanne Barasano's details.
A list of Cool Trade Inc.'s top twenty creditors with unsecured claims reveals the company owes
$250,000 to the IRS in income tax for 2014
over $100,000 in legal fees and
$118,324 to Sunil Wadhwa for "claims for sanctions"
In 2013 Wadhwa was President of Cool Trader Pro. When he left the company and what sanctions he's claiming are unclear.
A visit to the Cool Trader Inc. website reveals Edward Barsano was still actively marketing Cool Trader Inc. software up until September 30th, 2017.
In a message published to the official Cool Trader Inc. on September 28th, Barsano advised;
I'm hosting a CoolTrade presentation in Las Vegas, NV (Sunset Station) this Saturday (10am to 3pm). Attendance is free.

To learn more about fully robotic stock trading, please register at (removed) and come to the event.

Thanks!
Ed

CoolTrade Inc. – Robotic Profit Taking
Access to Cool Trader Inc.'s robotic trading platform is still advertised as costing $4995 for a three-year license.
So uh, how did a company that claimed to market "the most powerful program ever produced to help make you money", manage to rack up an estimated liability of over half a billion dollars?
Anyone?