COS fraud warning from Washington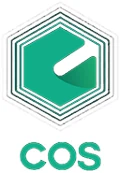 The Washington State Department of Financial Institutions has issued a fraud warning pertaining to COS.
Describing COS as a "fraudulent cryptocurrency trading platform", DFI took action following a consumer complaint.
COS is a simple "click a button" app Ponzi run by Chinese scammers. As part of the ruse, COS pretends to be based out of Washington.
On the website "coscoins.com", COS claims to be "a technology company based in Washington, USA, we founded COSCOIN in 2015".
A CosCoin LLC Washington shell company certificate is also provided: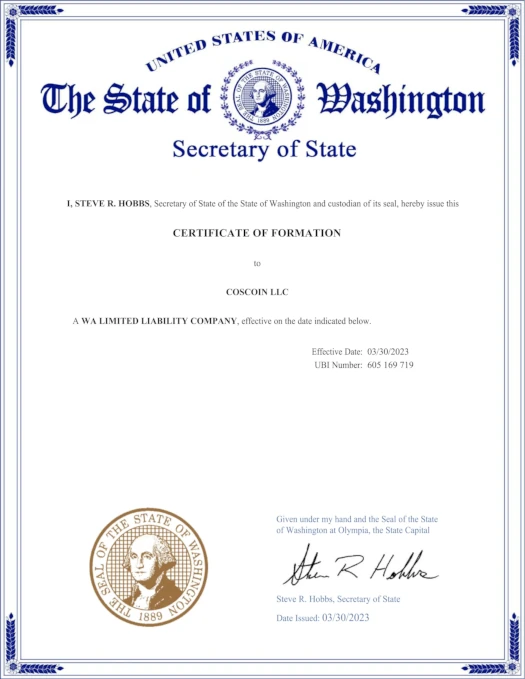 Addressing these representations, DFI warns
The Coscoin entity is a limited liability company registered in Washington with a purported principal place of business located in Fife, Washington.

However, the Securities Division could not confirm that the business is actually located there, or engaged in lawful business activities.

Jackson Blaze is listed as Coscoin's Governor on the Washington Secretary of State's corporate filings.

The phone number provided does not appear to be a valid phone number listing for the United States.
Despite representations that it has been around since 2015, COS only launched a few months ago.
SimilarWeb tracks top sources of traffic to COS' two known website domains as:
"coscoins.com" – UK (40%), UAE (Dubai, 39%) and Hungary (10%)
"cosetek.com" – Russia (29%), UK (19%) and Germany (13%)
SimilarWeb's data suggests the UK is being heavily targeted by COS scammers.