Aspire Worldwide collapses, est. $5 million in losses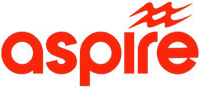 If you've ever wondered what Lyoness would be like without constant expansion into new territories, look no further than the collapse of Aspire Worldwide.
Amid mounting investor losses and talk of legal action, Go Aspire has gone into insolvency and owner Andy Hansen is nowhere to be found.
BehindMLM reviewed Aspire Worldwide back in late 2014. Attached to Aspire Worldwide's cashback platform was a recruitment scheme that ran into tens of thousands of dollars.
Likely due to decreased recruitment, late last year Aspire Worldwide changed its name to Go Aspire.
This was combined with a retreat from Australia back to the UK, despite the majority of Aspire Worldwide investors based out of Perth, Western Australia.
Unfortunately for the scheme recruitment numbers continued to dwindle, which finally triggered a collapse in February.
In a letter dated 17 February, (Phillip) Watts informed members the company had ceased trading. "It is with deep regret that I must inform you that the company has now ceased trading due to becoming insolvent."
A few months prior, Go Aspire attempted to reduce investor liabilities by converting "franchisee agreements" into shares worth "one one-thousandth of a pound".
At the time of publication, attempts to access the Go Aspire website timed out.
Two comments on the Aspire Worldwide Facebook page reflect affiliate anger, with the pages otherwise appearing to heavily moderated.
Thanks for taking the hopes, dreams and money of hard working people and shoving them down the shitter. All our franchise fees paid for your holidays and flights and nice things.

Then when the money run out you turned your back. Low lifes. ANDY HANSON INCLUDED.
Thanks for destroying the lives of thousands aspire. Way to go.
According to an Australian media report published a few hours ago, the current situation for Go Aspire victims is a mess.
More than 40 investors out of an estimated 1000 affected have sought legal advice and are asking the Australian Competition Consumer Commission and the Australian Securities and Investments Commission for help.

Attempts to contact the two husband-and-wife duos responsible — founders Andrew Terence Hansen, 47, Wendy May Hansen, 45, Philip Gordon Watts, 68, and Sally Anne Watts, 52 — have been unsuccessful.

Legal experts, however, fear nothing can be done.

It is unclear exactly how many investors lost money. One former member who is compiling a database says the current count is 698, but that does not include around 400 early members who were kicked out for not paying ongoing fees.
To date neither Australian or British authorities have confirmed an investigation into the scheme.
The Australian Government is currently undertaking a review of the ACL, with an issues paper just released and a final report due late this year or early next year.

Gerard Brody, chief executive of the Consumer Action Law Centre, says that will be too late for the victims of Aspire.

"The provisions need to be broadened to capture these types of schemes to make them unlawful. At the moment it is too hard to successfully prosecute them," he said.
Apparently a lawyer representing Go Aspire victims approached the ACCC, "but the watchdog indicated it was not interested in pursuing the matter."
One legal expert, who spoke on the condition of anonymity, said the law was "selectively applied" in these sorts of cases because organisations like ASIC and the ACCC didn't have the resources.
Last year the ACCC lost a pyramid scheme case against Lyoness. For reasons unknown, the regulator failed to go after Lyoness for being a Ponzi scheme until the eleventh-hour.
Not surprisingly, the ACCC's attempt to change their complaint against Lyoness during the trial failed. The case was dismissed and the ACCC chose not to pursue the matter.
Adrian Simule, 29, first heard about Aspire in 2013 through a relative who had previously convinced him to invest $5000 in the collapsed Canadian pyramid scheme Banners Broker.

He bought in initially for $1600 and went about recruiting other members. "Then they started offering coach and mentor franchises for $22,000, then $26,000," he said.

He ultimately ended up spending just under $30,000, plus lost income and travel costs.

"I spent my mortgage deposit money," he said.

Sue from Henley Brook in Western Australia says she remortgaged her house to raise the $23,000 to buy into Aspire. She, too, quit her job with the dream of becoming a business coach.

At one point she even sold all her jewellery, including her wedding and engagement rings, figuring that "when the money started coming in, I would buy the most expensive jewellery I could afford to replace them".

The 46-year-old, who preferred not to use her last name, says she earned just $500 for the entire year of 2015.

"People have lost life savings, borrowed money from family members. It doesn't matter if you put in $1000 or $500,000, it's not right," she said.

One Perth businessman, who did not wish to be named, lost more than $300,000 buying multiple coaching licenses.

He describes the entire saga as a "f****** mess". "It's an emotional mess, financial mess, relationship mess, business mess. It was all smoke and mirrors," he said.

He says the majority of his time was spent recruiting other franchisees — "multi-level marketing stuff".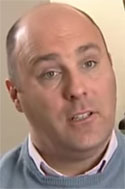 Prior to scamming people out of millions of dollars in Aspire Worldwide and Go Aspire, Andy Hansen (right) was a Lyoness affiliate.
Unfortunately neither the UK or Australia are known for their regulation of MLM Ponzi schemes. Short of affiliates taking the matter to court themselves, it appears Hansen and Go Aspire are going to get off scott-free.
Hansen has yet to issue a public statement on Go Aspire's collapse. He is believed to be in England and laying low.