Antoun Toubia's Swedish Trust Ponzi reboot isn't going so well…

After United Capital Investments (later UCI Global) collapsed in 2020, owner Antoun Toubia returned with The Swedish Trust in 2021.
As reported by BehindMLM reader Hester in March 2021;
This company still making promises with no return.

UCI name now changed to Swedish Trust.

There are 4 pools of money going on for 2 years, nothing has been payed out and still people are paying UCI money.. WTF?
I had a brief look into The Swedish Trust, noted there wasn't anything MLM related and moved on.
It's since emerged that The Swedish Trust is in fact a continuation of the investment fraud started with UCI Global.
As of late 2021 Toubia (right) is believed to be sitting on millions of euros invested between UCI Global and The Swedish Trust.
Following a collapse on or around mid 2021, Toubia resurfed in late 2021 to smooth things over with investors.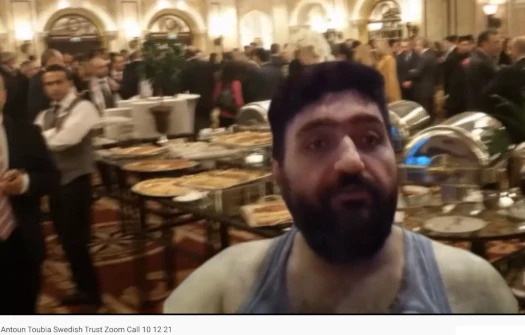 The following it taken from a The Swedish Trust Zoom call held last October.
Toubia opened up the call by claiming he was sick and that surgery was the reason he disappeared.
I'm not the guy you know before the operation, before we stop the Zoom call(s) anymore.

I have gone through surgery and that changed my life so much.
Toubia goes on to blame the collapse of The Swedish Trust on COVID-19 and "family issues". He claims things got so bad one of his team members contemplated committing suicide.
I'm not really 100% on what happened. Supposedly Toubia dumped a bunch of investor funds to some guy going by Christian Fortune (aka Chris Fortune).
I'm not sure this person actually exists.
Anyway, Fortune was tasked with generating returns through trading. Citing an alleged email between himself and Christian, Toubia represents Fortune's trading activity generated some €625 million euros to be "paid out".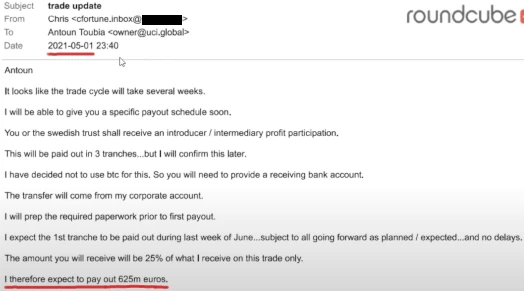 This was May 2021 and to date the payout hasn't happened.
As you know, we have been struggling with receiving the money from the person that we invested into. Which is, his name is Christian Fortune.

He was my partner for over ten years. We have done many projects together.

Anyway for unknown reason(s), at least until this moment, we don't know why Christian Fortune (is) still holding up to the money.
Evidently fine with writing off the loss, Toubia claims he's moved on.
I am here today to open a new page with everyone and to put the stones which will build a new fundament and will build a better business for us. For everyone, for you especially.

And to correct all the mistakes that we have done in the past.

I take full responsibility of course, of everything that happened and all the delays. Because it was my decision to trust specific people.

We are not here to discuss this. I am here to assure you that your investment, your profit from the pools … they are protected. They are guaranteed to happen. I'm going to make that happen.

It doesn't matter if I got scammed. If I got cheated. If I got lied to, it doesn't matter. I'm putting that all behind.

And today, I'm going to show you our new strategy. Our plan.
Toubia goes on to "take full responsibility" by blaming the Swedish government for The Swedish Trust's collapse;
There was some rumors that uh, that I am not saying the truth and I created some bull- y'know some story that "Yeah I cannot register you".

I have no intention not to register you as limited partners in Sweden. I have very good intention to make you full partners with the Swedish Trust and I still have this intention.

But unfortunately the Swedish government is not ready … to register more than forty limited partners in a trust company in Sweden.

So I found a solution…
That solution?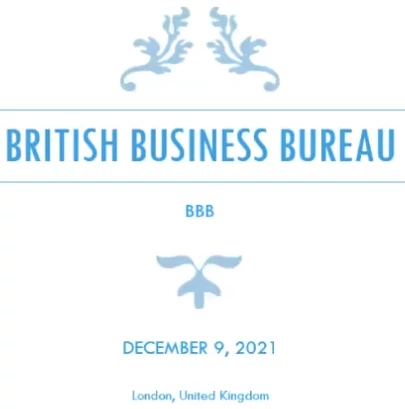 Creating a UK shell company called British Business Bureau. Business Bureau Britain LTD was incorporated on February 17th, 2022.
Toubia is listed as the sole Director of the company, through a virtual office address in London. Toubia's stated country of residence is Georgia.
UK shell company incorporation is readily associated with fraud and is effectively unregulated.
To that end Toubia incorporated Business Bureau Britain LTD with a $2 billion USD statement of capital.
Obviously that's based on baloney but, like I said, the basic UK is unregulated. You can input any Mickey Mouse data and the UK government will happily rubber-stamp it.
Based on this entirely fictional statement of capital, Toubia intends to set his fraudulent investment scheme up is by issuing Business Bureau Britain shares: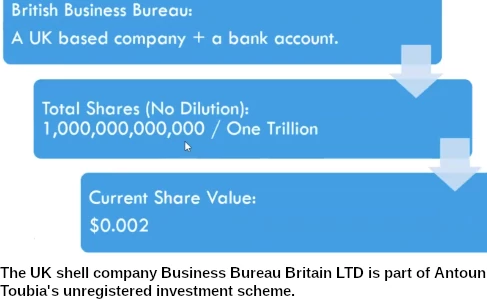 So it is less than one cent per share in the company. So imagine how many shares you will be having for your investment, profit and whatever.

Of course I'm not asking you to put any money in. We're just converting your X amount of money that we already owe you into the shares.
This is clearly a securities offering: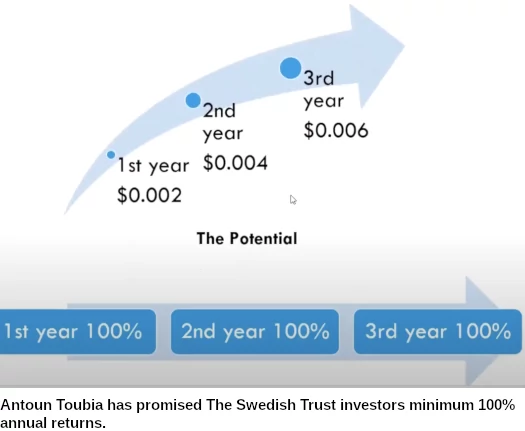 The potential of these shares to grow… it is very big potential and we expect a minimum growth of 100% every year. This is the worst case scenario.
Naturally neither Business Bureau Britain or Toubia are registered with the FCA.
So where's all the money going to come from?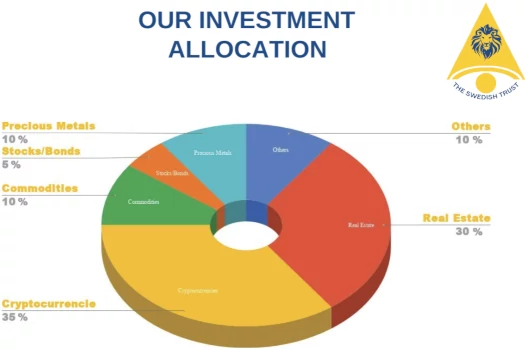 The same non-existent ventures Toubia trotted out when he launched The Swedish Trust.
Interestingly enough there's now a US component woven into the fraudulent investment scheme:
We created a US company. This is… I cannot provide you details of the US company yet, because this is the early stage.

The US company is already registered. At the moment we are just waiting for the EIN number. It will take twenty to thirty days to have that number ready.

After that we have been promised by our law company in the United States, guaranteed, that we will get a bank account for that company.

Now, why we created a US company?

This company, by the maximum middle of January will be ready with a full bank account. After that we are going to the SEC, Security Exchange Commission. We are going to file an application with them to allow us to raise money from the US market.
I don't have a company name but Toubia does mention it's a Wyoming incorporation.
I ran a search through the SEC's Edgar database for Antoun Toubia. Nothing came up.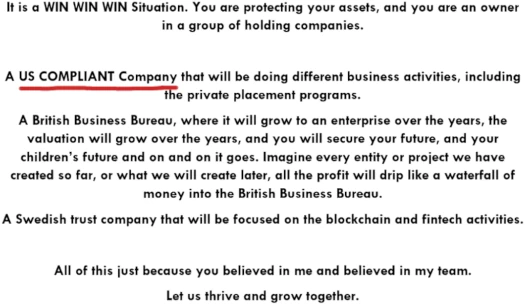 In any event a lot more needs to be done before Toubia could legally solicit investment for The Swedish Trust in the US. For starters that entity, the UK shell company and Toubia himself would need to register with the SEC.
Setting up a shell company by itself isn't sufficient.
Next Toubia would need to file audited financial reports, specifically detailing his investment opportunity and business operations (plans to generate external revenue).
Money is going to flow into the company. There's no question about that.

Of course lots of people will take the offer and say, "OK Anton, you owe me… I invested $500, you owe me what, $50,000? Give it to me".

Here's your share, thank you bye bye.
Seeing as Toubia hasn't bothered register his investment scheme in the UK with the FCA, it's unlikely this will be followed through in the US.
Failure to do this constitutes securities fraud.
Toubia claims he was offering investors refunds but that is off the table as of October 2021.
So now we have a company with trapped investors who, to date, are waiting on promised returns to materialize.
Exactly how much Toubia pocketed between United Capital Investments, UCI Global and The Swedish Trust is unclear.
What should be clear is, as we enter the sixth year since the original United Capital Investments website domain was registered, is that the only person who's made any money here in Antoun Toubia.
BehindMLM's interest in Toubia's current investment fraud extends as far as there are UCI Global victims in The Swedish Trust. We'll keep an eye out for any updates.