Amway prosecuted for money laundering fraud in India

India's Enforcement Directorate (ED) has prosecuted Amway for money laundering.
The charges were filed under India's Prevention of Money Laundering Act, with the underlying investigation dating back to 2011.
As part of the same investigation, the ED froze ~$99.1 million of Amway's assets in April 2022.
As reported by NewsBytes on November 20th;
Previously, the ED accused Amway India of participating in a multi-level marketing (MLM) scheme.

The agency alleged that the prices of most of its products were "exorbitant compared to comparable products from reputable manufacturers available in the open market."

Furthermore, the ED accused Amway of actively promoting the idea that the general public could become wealthier by joining as a member and using its products to conceal this "MLM pyramid fraud."
Telegana Today additionally reports the ED's case accuses Amway of ₹4000 cr. in fraud (~$480 million USD).
A substantial part of it was siphoned off to overseas bank accounts.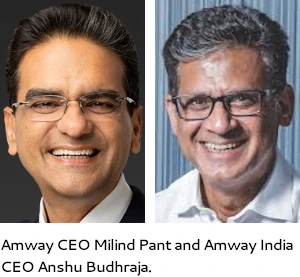 In response to being prosecuted, Amway claims it operates "in compliance with the law".
Previous regulatory action against Amway in India has seen its executives arrested.
I'm unclear on whether the ED's latest money laundering lawsuit will lead to arrests.
Globally Amway is headed up by CEO Milind Pant. Amway India is headed up by CEO Anshu Budhraja.