$94M in TST Tin'Secret assets frozen pending pyramid case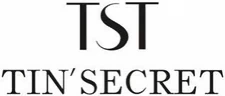 Authorities in China have frozen $94 million of TST Tin'Secret's assets, on suspicion the company is running a pyramid scheme.
The freeze purportedly follows complaints from consumers in China's northern Hebei province.Personally I've never heard of TST Tin'Secret or parent company Shanghai Dowell Trading.
The MLM company was founded by Taiwanese actor couple Zhang Ting and Lin Ruiyang in 1996.

A cursory search reveals TST Tin'Secret operates in China, Malaysia and Singapore.
As per a statement issued by "the market regulator in Shijiazhuang;
Because of its use of financial institutions to transfer or conceal funds involved in pyramid schemes, the administration has applied to the People's Court to take preservation measures under the law, and the case is currently under further investigation.
Taken at face value, that sounds like they've already established TST Tin'Secret operates as a pyramid scheme.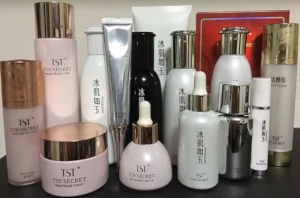 What that means in China though isn't 100% clear.
TST Tin'Secret has cosmetic products, so if it was a pyramid scheme one would assume the majority of customers are also distributors.
In response to the freeze, TST Tin'Secret thanked Chinese authorities for seizing their assets.
We are very grateful to the Administration for Market Regulation of Shijiazhuang Yuhua District for guiding our company to check the risk; at present, the company is operating normally.

Our company will actively cooperate with relevant departments.
That might sound bizarre compared to what we're used to, but in China rallying against the government is going to get you very far.
Especially if you're a pair of Taiwanese nationals running what appears to be a successful business in mainland China.
The South China Morning Post report
Shanghai Dowell Trading was recognised for making the highest annual tax payment in Shanghai's Qingpu District in both 2017 and 2018, with the company claiming to have paid 2.1 billion yuan (US$330 million) in tax in 2018 alone.
A third of a billion in taxes means TST Tin'Secrets actual revenue must be pretty substantial.
Typically these sorts of cases result in an administrative fine. We'll keep an eye out for any updates.