Payza money laundering case heading toward plea deals

A March 12th status conference in the Payza case has been rescheduled for April.
In our last case update (November 2019), negotiations between the DOJ and Patel defendants suggested case resolution was imminent.
Those negotiations are ongoing, meaning we haven't had a solid case update since January 2019.
As per a March 4th motion to continue the previously scheduled March 12th status conference, it appears negotiations between the parties are heading toward plea agreements.
The Government and Defendants have been engaging in plea negotiations regarding the disposition of the above-referenced matter but need additional time to finalize their current agreement in principle.

The Government and Defendants anticipate finalizing their agreements and contacting the Court for re-arraignment and guilty pleas in April, if convenient to the Court.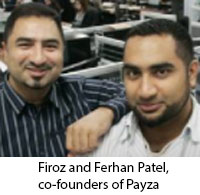 In anticipation of plea agreements being filed in early April, the court has rescheduled the Status Conference for April 21st.
Given Firoz and Ferhan Patel are facing a $250 million dollar money laundering case, I can't see them walking free.
I'll keep an eye on the docket going into April. Failing any filings before the scheduled conference, at the very least we'll have an update on April 21st.
Update April 21st 2020 – On April 10th the court vacated the previously scheduled April 21st hearing.
The court the Payza case is being heard in has delayed all proceedings until June 1st, 2020.
In light of that, the DOJ and Payza have been directed to file a joint status report before May 15th.
I've scheduled our next case docket update for May 16th.
Update 16th May 2020 – A May 15th Joint Status Report confirms the DOJ and Patel defendants have reached a plea agreement.
I was going to put up a separate article but details of the plea agreement have yet to be made public.
The report requests a plea hearing be scheduled between June 22nd to 24th. I've marked our next docket update check for June 25th.
Update 25th July 2020 – On July 17th the Patel brothers pled guilty to money laundering.
Update 12th November 2020 – On November 10th the Patel brothers were sentenced to 4+ years in prison.