Montana to prosecute and fine unregistered MLM companies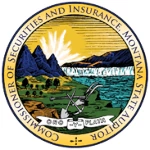 As part of efforts to protect consumers, Montana requires MLM companies to register with the state.
On November 9th Montana state authorities announced they were offering unregistered MLM companies an amnesty period.
Companies that don't register risk being prosecuted and fined.
Montana has required MLM companies operating in the state to register since 2013.
The current law is section 30-10-327 of the Montana Code, an amendment made in 2015.
As per 30-10-327;
A multilevel marketing company shall file with the commissioner on forms prescribed by the commissioner:

(a) prior to obtaining a participant that is a resident of this state:

(i) a notice that the company intends to operate in this state; and

(ii) an irrevocable consent designating the commissioner as its agent for service of process for any alleged violation of 30-10-325; and

(b) following the initial filing under subsection (1)(a), an annual notice of the company's operations in this state.
Section 30-10-325 pertains to declaring pyramid schemes unlawful.
So in a nutshell, MLM companies recruiting or selling to Montana residents need to register, assert they aren't running a pyramid scheme and provide annual notice of ongoing operations.
As of November 2021, the Montana Commissioner of Securities and Insurance claims
only 14 MLMs are properly registered with the CSI.

The CSI estimates there are hundreds of MLMs currently operating in Montana in violation of the law.
Curiously there's a carve out for DSA registered MLM companies. This seems odd given DSA companies in the past have been taken to court by the FTC for being a pyramid scheme (Vemma, Advocare).
In any event, MLM companies that fail to register run the risk of $5000 per violation. Failing to provide notice of operations counts as a recurring violation annually.
Recently the CSI initiated legal action against six MLMs illegally operating in Montana. These companies' products included cryptocurrency, cleaning supplies, magnetic jewelry, clothing and accessories, home decor, and adult products.

One of these companies reported having nearly 3500 Montana participants.

The CSI has already settled five of the cases for a total of over $20,000 in fines and almost $10,000 in restitution.
Through the amnesty program, Montana has given MLM companies until December 15th to register.
Once the Amnesty Program expires, the CSI will actively investigate and hold MLMs fully accountable for violating the law, including the imposition of the full fine amount and restitution.
The amnesty program follows Montana warning MLM companies it would be 'taking enforcement action against those not following Montana law.'
Should be interesting to see if they follow through during 2022.