YourFastPay Review: $250 to $8190 chain-recruitment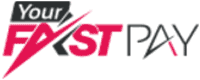 YourFastPay claim to be "present in Europe, South America, USA, Asia and Russia".
Chou-Meng Ly is identified as YourFastPay's CEO on its website. He appears to be working with Mehrshad Pezeshk.
Ly and Pezeshk work together at Studio Lol, a digital production studio. On the Studio Lol website, Ly and Pezeshk are cited as co-founders of the company.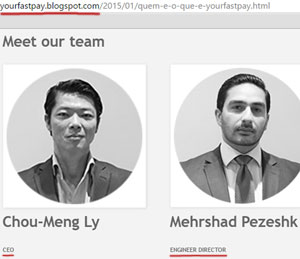 On a YourFastPay affiliate marketing blog, Pezeshk is identified as an "Engineer Director" of the company.
The YourFastPay website domain ("yourfastpay.com") was registered on the 3rd of August 2014.
Listed as owner of the YourFastPay website domain is "Mehrshad Pezeshk". An address in Tehran, Iran is also provided.
The address provided in the YourFastPay domain registration differs from the address provided on the YourFastPay website.
The address provided on the YourFastPay website is in London, UK and belongs to Stanley Davis.
Stanley Davis offer UK company registration services for £30 GBP and claim to be 'one of the country's best known names in company registration and formations for over 40 years.'
As such YourFastPay appears to exist in the UK in name only.
According to Mehrshad Pezeshk's LinkedIn profile, he is the CEO & Founder at DPM Software Engineering.
On his Twitter profile, Pezeshk lists his location as Paris, France. Chou-Meng Ly is also based out of France, which is likely where YourFastPay is being operated from.
YourFastPay appears to be both Ly and Pezeshk's first MLM venture.
Read on for a full review of the YourFastPay MLM business opportunity.
The YourFastPay Product Line
YourFastPay has no retailable products or services, with affiliates only able to market YourFastPay affiliate membership itself.
Once signed up, YourFastPay affiliates are able to invest in packs and participate in the YourFastPay MLM income opportunity.
The YouFastPay Compensation Plan
The YouFastPay compensation plan revolves around affiliates investing in packs, each of which are assigned the following point values:
Beginner ($250) – 125 points
Challenger ($1230) – 615 points
Intermediate ($2390) – 1195 points
Advanced ($3690) – 1845 points
Expert ($8190) – 4095 points
Recruitment Commissions
Upon recruiting new YouFastPay affiliates who invest in a pack, the recruiting affiliate is paid 10% of the pack's point value.
Eg. recruit an affiliate who invests $3690 into an Advanced pack, receive 10% of 1845 points in commission ($184.50).
Residual Recruitment Commissions
Each YouFastPay affiliate must pay a $20 monthly fee to remain commission qualified.
YouFastPay use these monthly fees to pay out a residual recruitment commission via a unilevel compensation structure.
A unilevel compensation structure places an affiliate at the top of a unilevel team, with every personally recruited affiliate placed directly under them (level 1):

If any level 1 affiliates recruit new affiliates, they are placed on level 2 of the original affiliate's unilevel team.
If any level 2 affiliates recruit new affiliates, they are placed on level 3 and so on and so forth down a theoretical infinite number of levels.
Each affiliate pays $20 a month in fees, with this $20 shared at a rate of $2 over then unilevel levels.
Residual Commissions
Residual commissions in YouFastPay are paid out via a binary compensation structure.
A binary compensation structure places an affiliate at the top of a binary team, split into two sides (left and right):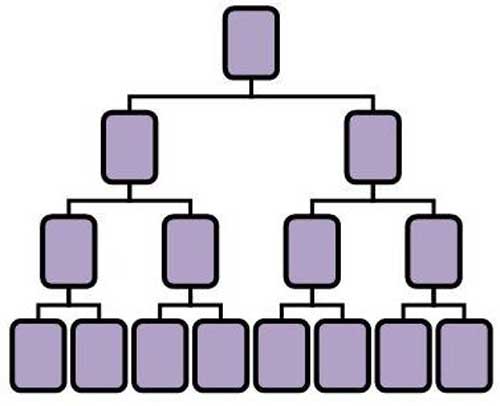 Each new level of the binary is generated by splitting the previous level's positions into another two positions each, with positions filled via direct and indirect recruitment of new affiliates.
Investment volume is tracked on both sides of the binary daily(point values assigned to investment packs), with affiliates paid 40% of investment volume generated by their weaker side.
Point volume paid out on is matched with the stronger binary side and flushed, with leftover volume carrying over.
Note that in order to qualify for binary commissions, a YouFastPay affiliate must recruit at least two affiliates who invest in a pack (one on either side of the binary).
Joining YourFastPay
Affiliate membership with YourFastPay is tied to investment in one of the following five packs:
Beginner – $250
Challenger – $1230
Intermediate – $2390
Advanced – $3690
Expert – $8190
Conclusion
The premise of YourFastPay, as presented on their website, is as follows;
Our teams have developed an algorithm that is able to select every day the most profitable Altcoins of the market.

Thus our strength of calculation only concentrates on the most profitable currencies. Then these Altcoins are daily converted into Bitcoin.
Unfortunately this has nothing to do with YourFastPay's business model, which sees affiliates invest in packs and get paid to recruit others who do the same.
A breakdown of YourFastPay's compensation plan reveals affiliates invest in packs, which correspond to points. A direct recruitment commission is paid out on these points, with a residual commission paid out via a binary team.
A monthly $20 participation fee is also charged, which serves as a secondary recruitment incentive.
At no point does the YourFastPay compensation plan have anything to do with altcoins or bitcoin itself.
You invest in a pack and get paid to recruit new investors. That's literally all there is to it.
As with any recruitment scheme, once recruitment of new investors dries up, so too will commissions paid out. Over time more and more YourFastPay affiliates will stop paying their monthly $20 fee, until a company-wide collapse is triggered.
Mathematically most participants in pyramid schemes are guaranteed to lose money. YourFastPay is no different.