Vfinity Review: Buy a pak, recruit others who do the same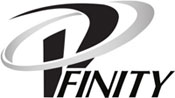 Vfinity launched in early 2014 and are based out of Florida in the US.
Vfinity is the premier weight management solutions direct sales company that Lifestyle Consultants and Customers need to become skinnier, healthier, and more financially successful.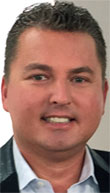 Vfinity operate in the weight loss MLM niche and is headed up by CEO Alex Eliashevsky (right).
As per Eliashevsky's Vfinity corporate bio;
A graduate of Northwestern University with a degree in Industrial Engineering, Alex Eliashevsky started his career as an equity options trader at the Chicago Board of Options Exchange (CBOE) in the year 2000 with Cutler Group LP, a sophisticated derivatives trading firm focused primarily on equity options.

Having early success in his career, he invested in a sole proprietorship and continued trading while maintaining a working relationship with the Cutler Group.
There's no mention of MLM experience in Eliashevsky's bio, suggesting Vfinity is his first MLM venture as an executive.
Read on for a full review of the Vfinity MLM business opportunity.
The Vfinity Product Line
Vfinity operate in the weight loss niche, with a range of products on their website reflecting that.
Our Vfinity products are formulated with the most innovative weight management science using 'best-in-class' ingredients.

Each Vfinity product fully supports your body as part of your weight management program, each works synergistically with each other, and each promotes a healthy balance for a total lifestyle transformation system.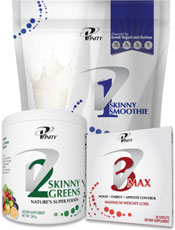 Numbered V1 to V3, Vfinity's product range includes a smoothie, energy pill and dietary supplement.
V1 Skinny Smoothie – "the finest weight loss-promoting smoothie supplement bursting with flavor"
V2 Skinny Greens – "reduce your cravings by nourishing your body with the finest herbal extracts"
V3 MAX – "will boost energy, revitalize mood, and help control appetite"
The above products are also available in a combined VSkinny Pak.
Unfortunately Vfinity do not provide retail pricing on their website.
If a visitor clicks the "buy now" button on the Vfinity shopping portal, the website demands an affiliate referral code or customer login before displaying any pricing information.
The Vfinity Compensation Plan
Vfinity do not provide their compensation plan on their website.
As such the following compensation plan analysis is based on what Vfinity compensation plan documents I could find, cross-referenced against various Vfinity affiliate marketing presentations.
Vfinity Affiliate Ranks
There are five ranks within the Vfinity compensation plan.
Along with their respective qualification criteria, they are as follows:
Qualified Associate – generate 50 PV
Director – maintain 220 PV a month and recruit four Qualified Associates
Executive Director – maintain 220 PV a month, recruit six Director ranked affiliates and "have at least 25 QA or higher in the Director Coding Group"
Regional Marketing Director – maintain 220 PV a month, recruit at least five Executive Director ranked affiliates and "have at least 125 QAs or higher in the Executive Director Coding Group"
National Marketing Director – maintain 220 PV, recruit at least four Regional Marketing Directors and "have at least 500 QAs or higher in the Regional Marketing Director Coding Group"
PV stands for "Personal Volume" and is sales volume generated by retail customer orders and an affiliate's own purchase of Vfinity product.
Note that the Vfinity compensation plan offers up no explanation as to what a "coding group" is, so I'm unable to clarify what these requirements are.
Commission Qualification
In order to qualify for commissions, Vfinity affiliates must satisfy the following criteria:
sign up for $49.95 or $249.95 (Fast Start Pak) and generate 220 PV (accumulated)
sign up for $399.95 or $799.95 with a Fast Start Pak
Recruitment Commissions
Vfinity affiliates are paid to recruit new affiliates who sign up for a Fast Start Pak.
How much of a commission is paid out is determined by which Fast Start Pak a newly recruited affiliate signs up for:
recruit a Fast Start Pak 1 affiliate = earn a $62.50 commission
recruit a Fast Start Pak 2 affiliate = earn a $100 commission
recruit a Fast Start Pak 3 affiliate = earn a $200 commission
To instantly qualify for the above recruitment commissions, a Vfinity affiliate must either
sign up with a Fast Start Pak 2 or 3 or
generate an accumulated 1000 PV in sales volume and/or personal product purchases
Retail Commissions
The specifics of retail commissions in Vfinity are undisclosed.
A corporate compensation document fails to provide any information on retail commissions, other than that they exist.
Residual Commissions
Residual commissions in Vfinity are paid out via a unilevel compensation structure.
A unilevel compensation structure places an affiliate at the top of a unilevel team, with every personally recruited affiliate placed directly under them (level 1):

If any level 1 affiliates go on to recruit new affiliates, they are placed on level 2 of the original affiliate's unilevel team.
If any level 2 affiliates recruit new affiliates, they are placed on level 3 and so on and so forth down a theoretical infinite number of levels.
Commissions are paid out as a percentage of sales volume generated in a unilevel team, however Vfinity fail to disclose exact percentage payouts. Nor do they disclose how many levels deep Vfinity are paid out on.
The Vfinity compensation plan documentation only states that in order to qualify for unilevel commissions, Qualified Associate and Director or higher affiliates must generate 50 and 220 PV a month respectively.
Rank Achievement Bonus
Upon qualifying at certain ranks, Vfinity affiliates are paid out the following Rank Achievement Bonuses:
Director – $100
Executive Director – $1000
Regional Marketing Director – $5000
National Marketing Director – $10,000
Coded Bonus & Group Commission
The Coded Bonus and Group Commission are both mentioned in Vfinity compensation plan documentation.
Other than percentages paid out however, no specific information about either commission is provided.
What these bonuses are paid out on remains a mystery.
Business Builder Pool Bonus
The Business Builder Pool is made up of 1% of Vfinity's company-wide sales volume.
As with most of Vfinity's compensation plan, the company does not disclose specifics about the bonus:
At the end of the qualifying period, the "pool" will be shared by the Qualified Associates or higher ranked Distributors who meet certain qualifications.
I'm not kidding, that's what the document actually states.
Joining Vfinity
Basic Vfinity affiliate membership is $49.95 but requires 220 PV in order for an affiliate to qualify for commissions.
Vfinity also offer three Pak affiliate membership options as follows:
Fast Start Pak 1 – $249.95
Fast Start Pak 2 – $399.95
Fast Start Pak 3 – $799.95
A selection of Vfinity products are included with each pak purchase. The purchase of Paks 2 and 3 also 'automatically qualifies the associate to a become a Qualified Associate and earn commission(s)'.
Fast Start Pak 1 affiliates are subject to the same commission qualification criteria as $49.95 affiliates.
Conclusion
Could Vfinity be any more vague about their compensation plan if they tried?
Probably not.
Despite the company's best efforts to withhold compensation information from the general public though – here's what we do know.
Retail focus is absolutely absent in the Vfinity opportunity. This starts with a complete lack of retail pricing disclosure on the company website, followed through with a lack of retail commission specification in what compensation plan information is available.
Additionally there are no retail qualifiers within the Vfinity compensation plan, nor were genuine retail sales mentioned in any of the Vfinity marketing and presentation materials I reviewed.
Instead, great emphasis is placed on signing up with an affiliate pak, which naturally qualifies an affiliate to earn commissions. The focus is then on recruiting other Vfinity affiliates who do the same, cementing a solid chain-recruitment culture.
All that's needed is maintenance of 220 PV a month, which likely matches up with Vfinity's affiliate autoship option(s) (the company does not disclose autoship information on their website).
I suspect the majority of sales volume passing through Vfinity is affiliate purchased, with there being little to no retail activity taking place.
Here's how Vfinity themselves advise people "get started":
Talk with the Lifestyle Consultant who introduced you to Vfinity. They will help you choose the right Pak and mentor you through the first steps of building your Vfinity business.
Select from one of the five highly discounted and incentivized optional Fast Start Paks, or simply pay $24.95 to receive your Ultimate Lifestyle Transformation Starter Kit and find out how you can begin earning income today!
Sign up for Autoship. Don't miss a single month of Vfinity products by having them automatically shipped right to your door. Save yourself the hassle or remembering to order each month in time before you run out!
Complete your order registration – choose a website name and password for your replicated website.
Within 3 business days of signing up as a new Lifestyle Consultant, schedule an event through our calendar on the website to Launch your new business.
Recruit your first person and make your first sale!
Prospective Vfinity affiliates should be able to ascertain the apparent lack of retail activity taking place.
This is done by enquiring with your potential upline as to what their monthly retail sales volume is. Bear in mind this is actual retail volume, not claims that affiliate purchased product is resold.
Also pay attention to how the Vfinity opportunity was presented to you, particularly with respect to the Paks (and were the Vfinity products even mentioned?).
Pay to play is also a compliance issue evident in Vfinity, with affiliates who pay more entitled to greater compensation benefits.
In MLM commissions and bonuses should only ever be tied to an individual and their downline's sales performance. Rewarding affiliates basd on how much money they spent on affiliate membership is MLM underbelly territory.
In any event, MLM opportunities who fail to disclose basic information about the business (retail pricing, compensation plan information), should be avoided.
Any Vfinity affiliates reading this who wish to supply complete compensation plan information are welcome to do so (contact button is at the top right of every BehindMLM page). Failing which, don't waste your time with a company that isn't wholly upfront with you.