Veribella Review: Exceptional retail incentives, limited product range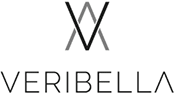 Veribella operates in the personal care MLM niche and is based out of Colorado in the US.
Heading up Veribella is CEO Dave Fiala. Note however that Veribella marketing material cites Kirk Elliott as founder and President of the company.
No information about either Fiala or Elliott is provided on Veribella's website.
Veribella isn't the only company Fiala and Elliott work together in. They are both credited as founders of Spark Capital.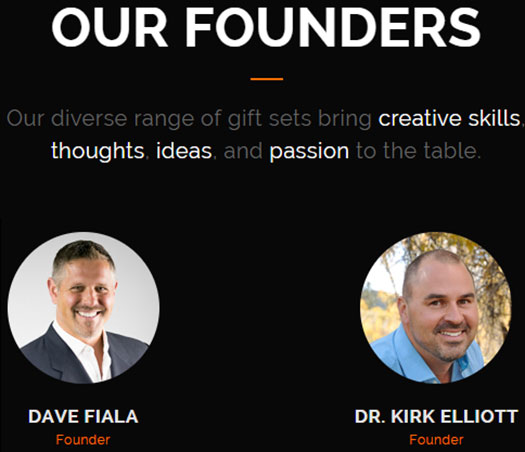 Note that this is not the Spark Capital that is based out of Boston and was founded in 2005.
They are two separate companies and the following information pertains to Fiala's and Elliott's Spark Capital.
As per Spark Capital's website, they
strategically partner with some of those most creative and gifted people on the planet so they can fulfill their calling, focus on their gifts, and together we create products and services that are changing the world.
Spark Capital brands featured on their website include More (e-commerce, skin care and cosmetics), IQ (e-commerce) and Timberline Forestry Service (logging and mining).
Curiously, Veribella is not listed as a Spark Capital brand.
As far as I can tell Veribella is the first MLM venture Dave Fiala and Kirk Elliott have launched.
Read on for a full review of the Veribella MLM opportunity.
Veribella Products
Veribella markets a modest range of personal care products.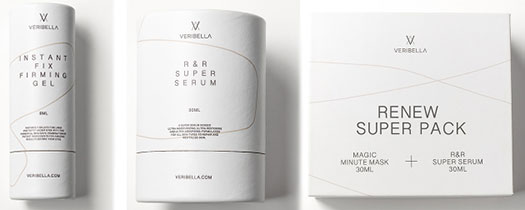 Instant Fix Firming Gel – "this astonishing formula may be instantly effective at diminishing the look of fine lines, wrinkles and under eye puffiness", retails at $62 a bottle
R&R Super Serum – "Restore your skin with this powerful mixture of antioxidants and scientifically advanced ingredients that quickly absorb through nanosphere technology, revealing a smoother and radiant complexion while protecting the skin from oxidative and environmental stress", retails at $74 a bottle
Renew Super Pack – combines R&R Super Serum with Magic Minute Mast, which "perfectly purifies and preps the skin", retails at $154 a pack
A Last & Brow serum product is marked "coming soon", as well as
a focus, mood, metabolic energy mix
clarity, mood, vitamin coffee
skin care essentials and
skin care supplements
No timeline for Veribella's coming soon products is provided.
The Veribella Compensation Plan
The Veribella compensation plan strongly encourages affiliates to generate retail sales, with a specific focus on 100 PV or more monthly autoship customers.
PV stands for "Personal Volume" and is sales volume generated by personal retail customer orders and an affiliate's own product purchases.
Retail Commissions
Veribella affiliates are paid commissions on sales to retail customers.
A 10% retail commission is paid on generated sales volume by retail customer orders.
If a Veribella affiliate generates 2000 PV or more in retail orders within a month, the retail commission rate for that month is increased to 20%.
Retail Customer Autoship Credit
If a Veribella affiliate has three or more retail customers on autoship, the company averages out the three largest autoship orders and applies a credit.
The credit is equal to the average of the orders and is put towards the affiliate's own order for the following month.
Residual Commissions
Veribella pays residual commissions via an infinite 3xx matrix.
A 3xx matrix places an affiliate at the top of a matrix, with three positions directly under them: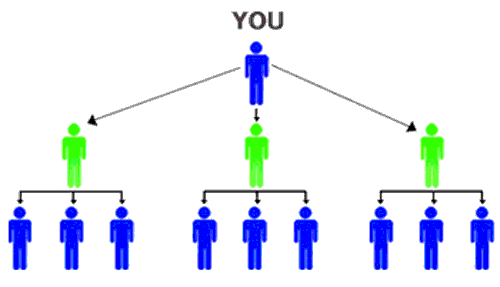 These three positions form the first level of the matrix. The second level of the matrix is generated by splitting these first three positions into another three positions each (9 positions).
Additional levels of the matrix are generated in the same manner as required, with each new level housing three times as many positions as the previous level.
Veribella pays residual commissions based on rank, which is tied to the total number of positions filled in an affiliate's matrix.
Positions in a Veribella matrix are filled via direct and indirect recruitment of affiliates as well as retail customers.
In order to count towards filling a matrix, both downline affiliates and retail customers must be on 100 PV or more monthly autoship.
Senior affiliates have twelve matrix positions filled and earn $150 a month
Marketing Directors have twenty-four matrix positions filled and earn $250 a month
Regional Marketing Directors have 45 matrix positions filled and earn $500 a month
Senior Marketing Directors have 90 matrix positions filled and earn $900 a month
Executive Marketing Directors have 210 matrix positions filled and earn $1800 a month
Division Vice Presidents have 390 matrix positions filled and earn $3250 a month
Senior Field Vice Presidents have 900 matrix positions filled and earn $6500 a month
Executive Field Vice Presidents have 2100 matrix positions filled and earn $12,500 a month
Senior Field Chairmans have 4800 matrix positions filled and earn $25,000 a month
Executive Field Chairmans have 10,000 matrix positions filled and earn $72,500 a month
Presidential Advisory Council affiliates have 20,000 matrix positions filled, maintain at least three personally recruited affiliates and also earn $72,500 a month
Note that to count as recruited affiliates for Presidential Advisory Council qualification, each affiliate must be generating 100 PV or more a month.
Matching Bonus
Regional Marketing Director and higher ranked affiliates receive a 20% match on residual commissions earned by personally recruited affiliates.
Presidential Advisory Council Pool
Veribella aim to pay out 60% of company-wide generated sales volume.
Once affiliates have been paid commissions and bonuses, if the paid out amount is less than 60% of company-wide generated sales volume, what's left is placed into the Presidential Advisory Council Pool.
The Presidential Advisory Council Pool is paid out quarterly to Presidential Advisory Council ranked affiliates.
The Presidential Advisory Council Pool is paid out via shares, which are calculated for each rank qualified affiliate as follows:
the number of months for that quarter the affiliate qualified as a Presidential Advisory Council affiliate (max 4 shares); multiplied by
the number of personally recruited Regional Marketing Director or higher ranked affiliates in their downline; multiplied by
the number of new Regional Marketing Director ranked affiliates for that quarter in the affiliate's weakest matrix leg (defaults to 1 if there are none).
Rank Achievement Bonus
Starting at Senior Affiliate, Veribella affiliates are paid a one-time Rank Achievement Bonus as follows:
qualify as a Senior Affiliate and receive $75
qualify as a Marketing Director and receive $150
qualify as a Regional Marketing Director and receive $250
qualify as a Senior Marketing Director and receive $500
qualify as an Executive Marketing Director and receive $900
qualify as a Division Vice President and receive $1800
qualify as a Senior Field Vice President and receive $3250
qualify as an Executive Field Vice President and receive $6500
qualify as a Senior Field Chairman and receive $12,500
qualify as an Executive Field Chairman and receive $25,000
Note that there doesn't appear to be a Presidential Advisory Council Rank Achievement Bonus.
For rank qualification criteria, refer to "residual commissions" above.
Joining Veribella
Veribella affiliate membership costs are not disclosed on the company's website.
Conclusion
Veribella has created an MLM opportunity with a solid retail focus, and for that I applaud them.
The issue right now though is that the retail focus is primarily geared towards autoship (preferred customers), but the products don't seem quite there yet.
Preferred customers on autoship receive a 10% discount. Some sort of discount for retail customers on autoship is par for the course.
As it stands personal care products that unless purchased together, won't hit 100 PV a month. Not withstanding whether use of the product by a retail customer will coincide with a needed monthly autoship order.
The last thing you want to do is feel like you have to pressure your retail customers into purchasing more than they need, or find them running out prematurely if they do opt for an autoship order.
If I'm ordering something I'm supposed to be using daily on a standing monthly order, I'd expect to get an adequate monthly supply.
This issue is probably going to be remedied with Veribella's "coming soon" products are released, but without seeing what is launched I'd be hesitant to commit to anything.
Given the focus of Veribella's compensation plan, I feel like the company should have waited till it had more or most of its products ready to go before launching.
On the compensation side of things Veribella rewards affiliates directly and indirectly for generating retail sales.
Retail commissions are of course there (doubled with 2000 PV!), with affiliates also able to earn credit toward their own order if they maintain three or more preferred customers.
This makes it easy for prospective affiliates to ascertain the focus of their potential upline. Simply ask your Veribella contact whether they have three preferred customers on monthly 100 PV autoship.
If they do, great. If they don't, ask them why not?
For the prospective uplines that don't have three or more active preferred customers, follow-up by asking how many recruited affiliates on autoship they have.
What you don't want to see is plenty of recruited affiliates on autoship and no retail customer equivalents.
This would indicate that particular affiliate is operating their Veribella MLM business as a pyramid scheme – and given the retail incentives there's really no excuse for this.
One final thing I want to touch on is in regards to Veribella's marketing.
The company makes a big deal about wanting to end human trafficking and slavery.
We want to make a life changing impact in the fight to end human trafficking and slavery through funding and education. With people over profit, we give to rescue, restore freedom, and empower lives for good.
Feel free to pursue this vision but don't make it the focus of Veribella marketing or that of your personal Veribella business.
Charity mixed with MLM marketing always comes off a predatory. For Veribella this could easily be reduced to "purchase our products or you support human trafficking".

The company itself might not do it but all it takes is a few affiliates and before you know it that's what Veribella is known for.
Again, I've got no problem whatsoever with charity or an MLM company donating profits to charities… but marketing like this has no place in the MLM industry (taken directly from Veribella's website):
PURCHASE PRODUCTS – SAVE PEOPLE
and
Simply enjoy and share our excellent products and together we will Rescue and Restore Lives!
With that said, by all means sample Veribella's limited product offering to get a feel for the quality of products.
As a customer you might also get a feel for how the current products fit into a monthly ordering schedule.
Pending the release of the rest of Veribella's promised product lines however, personally I'd wait on the sidelines until the opportunity is rounded out.
Good luck!