Tridex & Crex Capital Review: TX Ponzi points scheme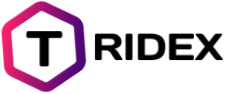 Tridex provides no verifiable information about who owns or runs the company on its website.
As per the "about" section of Tridex's website, the company was founded by "Melvin Buck".
Neither Melvin Buck or any of the other "stock photo" executives named exist outside of Tridex's website.
Given this, it is assumed all named Tridex executives don't exist.
Tridex's website domain ("tridex.io") was registered on April 27th, 2020.

Crex Capital is essentially a clone of Tridex. Both companies run the same website theme and list the same fictional executives.
Crex Capital's website domain ("crex.capital") was registered on October 14th, 2020.
Whether Crex Capital is intended to be a Tridex spinoff or "template business in waiting" is unclear.
In an attempt to appear legitimate, both Tridex and Crex Capital provide UK incorporation certificates.
At the time of publication Alexa ranks the top three sources of traffic to Tridex's website as Burkino Faso (12%), Cuba (10%) and Argentina (7%).
Crex Capital's website is too new to have generated traffic stats yet.
As always, if an MLM company is not openly upfront about who is running or owns it, think long and hard about joining and/or handing over any money.
Tridex's & Crex Capital's Products
Neither Tridex or Crex Capital have any retailable products or services. Affiliates of both companies are only able to market the respective attached income opportunities.
Tridex's and Crex Capital's Compensation Plans
Tridex and Crex Capital affiliates invest funds on the promise of advertised returns.
invest $5 to $100 and receive 2% daily for 100 days
invest $100 to $10,000 and receive 3.33% daily for 60 days
invest $10,000 to $100,000 and receive 4% daily for 50 days
Specifics aren't provided but each investment also pays out a set amount of TX tokens.
Referral commissions on invested funds are paid out down three levels of recruitment (unilevel):

level 1 (personally recruited affiliates) – 10%
level 2 – 2%
level 3 – 1%
Joining Tridex & Crex Capital
Tridex and Crex Capital affiliate membership is free.
Full participation in the attached income opportunity however requires a minimum $5 investment.
Conclusion

The scammers behind Tridex and Crex Capital represent external revenue is generated via
automated elements of trading on cryptocurrency, asset management, risk management.
Bots are mentioned so it's the usual MLM crypto Ponzi story.
No evidence of Tridex or Crex Capital engaging in any of the above activities is provided. Nor is there any evidence Tridex or Crex Capital uses external revenue to pay withdrawal requests.
As it stands, the only verifiable source of revenue entering Tridex and Crex Capital is new investment. Using new investment to pay daily returns makes both Tridex and Crex Capital Ponzi schemes.
TX is a worthless ERC-20 shit token, generated on the demand and clearly intended to facilitate the inevitable exit-scam.
Investment in TX token is possible but outside of baseless representations of lambo riches, there's no point.
One can speculate that the price of TX Token in the next two years may bring several dozen or even several hundred percent of the profit on the tokens themselves as speculative units.
The Tridex/Crex Capital exit-scam will begin with withdrawals only paid in TX token.
TX token will then be listed on some dodgy public exchanges, and from there it's the usual pump and dump race to the bottom.
By the time TX token crashes, the scammers running Tridex and Crex Capital will be long gone, along with the majority of actual invested funds.
The math behind Ponzi schemes guarantees that when they collapse, the majority of participants lose money.