Sponsoo Review: Niche athlete sponsorship opp

Sponsoo operate in the sponsorship platform MLM niche.
The company is based out of Hamburg, Germany and headed up by CEO Andreas Kitzing.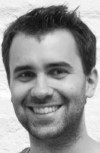 As per Kitzing's corporate bio, he
came up with the idea of Sponsoo during his MBA at the University of Cambridge.

Before that, he had been working as a management consultant and a project manager.
I wasn't able to pin Kitzing down to any other MLM company, so this appears to be his first MLM venture.
Read on for a full review of Sponsoo's MLM opportunity.
Sponsoo's Products
Sponsoo operates a platform through which athletes and sponsors can be matched.
Sponsorship fees fund the MLM opportunity, with Sponsoo charging a 20% fee of any contracts signed.
This fee is split with the company's affiliates, based on rank qualification as detailed in the "compensation" section of this review.
Sponsoo's Compensation Plan
Sponsoo's compensation plan pays commissions on the sale of sponsorships.
Sponsoo Affiliate Ranks
There are six affiliate ranks within Sponsoo's compensation plan. Along with their respective qualification criteria, they are as follows:
Applicant Agent – sign up as a Sponsoo affiliate
Associate Agent – sell at least one sponsorship and generate €100 EUR or more in total sponsorships
Junior Agent – sell at least two sponsorships and generate €2500 EUR or more in total sponsorships
Agent – sell at least five sponsorships and generate €10,000 EUR or more in total sponsorships
Senior Agent – sell at least twenty sponsorships (must be min five customers) and generate €50,000 EUR or more in total sponsorships
Executive Agent – sell at least fifty sponsorships (must be min ten customers), recruit at least three affiliates and generate €150,000 EUR or more in total sponsorships
Sponsorship Commissions
Sponsoo takes a 20% cut of sponsorships sold.
Affiliates earn a percentage of this cut on sponsorships they sell based on rank:
Applicant Agents receive 25%
Associate Agents receive 32.5%
Junior Agents receive 40%
Agents and higher receive 50%
Residual Commissions
Sponsoo pays residual commissions on sold sponsorships down two levels of recruitment (unilevel):
Junior Agents earn 2% on level 1 (personally recruited affiliates)
Agents earn 3% on level 1
Senior Agents earn 4% on level 1 and 1% on level 2
Executive Agents earn 5% on level 1 and 2% on level 2
Joining Sponsoo
Sponsoo affiliate membership appears to be free.
The sign-up process however requires sending a "resume and short cover letter" to Sponsoo, in order to "convince them" to accept your application.
Conclusion
Setting up a platform to sell sponsorships between athletes and organizations? Got it.
Setting up an MLM opportunity around sale of said sponsorships? Not so much.
There's no getting around Sponsoo's business opportunity being extremely niche.
Sponsoo bills itself as 'the #1 marketplace for sports sponsorship'.
When you sign up as a new affiliate, Sponsoo recommends
you focus more on small, local clubs or on amateur athletes and small influencers. Your target customers are start-ups or smaller companies, such as the "baker next door".

At the highest level you can also look after international brands such as BMW or Microsoft and sell sponsorships up to the Bundesliga.
I suppose in theory that might work but I'd imagine there's a lot of cold market canvassing involved. That's not necessarily a negative, it's just not the most effective use of time.
Also it should be obvious you'll be going up against established agents and management companies. Even at the amateur levels someone is brokering sponsorships between local businesses, sporting clubs and athletes.
As a new Sponsoo affiliate, that's your immediate competition.
One other thing I'm not clear on is repeat business. If a sponsorship is ongoing, does Sponsoo continue to take a cut or is it only on the initial deal?
If it's only on the initial deal, that's potentially a lot of work for little payoff. You'll basically be searching for new sponsorship opportunities nonstop, otherwise you don't get paid.
As a Sponsoo affiliate the company provides you with
Sponsoo materials such as your own business cards, laptop stickers, Sponsoo clothing and at the senior and executive level an invitation to our annual Sponsoo Sales weekend.

We provide you with extensive training and sales materials, give you your own Sponsoo email address and give you access to our #sponsoo_agents Slack Channel, where you can interact with our team and other Sponsoo agents.

Furthermore, our system helps you to book the sponsorships – and of course provides you with the huge portfolio of athletes and clubs you can sell sponsorships for.
I think if you're going to make this work, you're probably going to need to rely on bringing athletes and sponsors to the platform. This is as opposed to working with people and companies who've already signed up.
The good news is other than your time and incidental expenses, there's no outlay on your part. You're simply connecting sponsors with those being sponsors and collecting a percentage of Sponsoo's fee.
Sponsoo is definitely one of the more unique MLM concepts I've reviewed. It's not going to be for everyone but if you want to get into the sponsorship industry, Sponsoo might be a comfortable entry-point.