SAMKoin Review: DDKoin spinoff with new Ponzi coin

DDK was a Ponzi points scheme launched in 2018.
The MLM cypto scam primarily targeted investors in Malaysia, Indonesia and Brunei.
Heading up DDK were married co-founders Azrainuddin Zainal (aka Arai Ezzra) and Nur Ezdiani Baharoddin. Serving as DDK's CEO was Nurshuhada Zainal.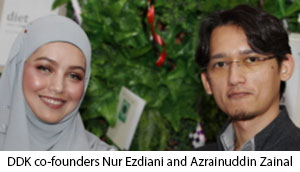 DDK was tied to DDKoin and was your typical Ponzi points scheme.
Sell a bunch of worthless crypto you created out of thin air, take investors money and cash out.
You know, pretty much every MLM crypto with its own coin out there.
Anyway fast forward two years and Zainal and Baharoddin still appear to be involved in DDK, at least based on their social media activity.
DDK as an MLM opportunity however is as good as over.
Enter Smart Asset Managers (SAM).
SAM is the current face of DDKoin. The company has essentially picked up where DDK picked off, complete with a boatload of new bogus promises to entice investors.
SAM was founded by Rommel Santos, who appears to be a DDKoin bagholder.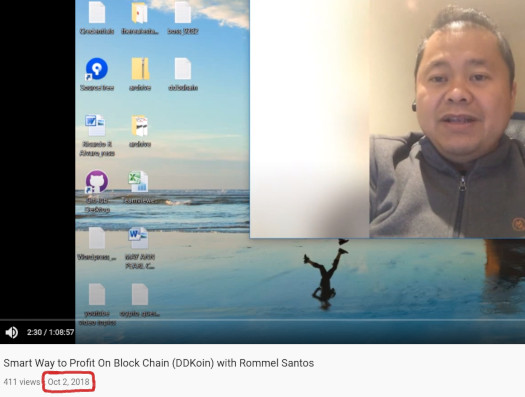 Like DDK, nothing much has been going with SAM until recently.
Attached to SAM is SAMKoin, an ERC-20 shit token.
SAMKoin is at the center of SAM, with investors able to offload their worthless DDKoin for equally worthless SAMKoin.
SAMKoin is also currently being flogged off to gullible investors for 70% to 90% of its made-up $1 value.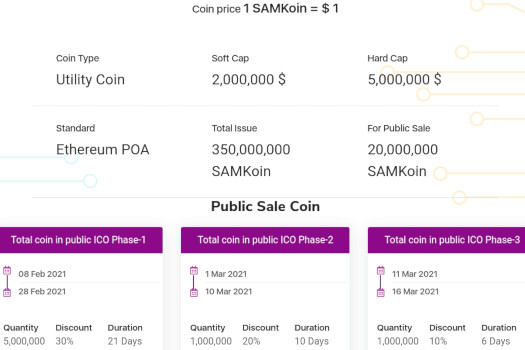 Two days ago SAMKoin was listed on ProBit, so public trading is or will soon be possible. Not that it matters, as public trading of Ponzi coins is just a step towards the inevitable exit-scam.
If you go through the whitepaper provided on SAM's website, you'll see the usual "solutions without a problem" routine.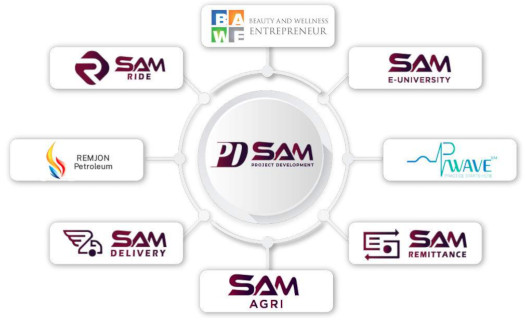 Nobody investing SAMKoin cares about any of that. What they're investing for is the promise of a monthly return of up to 15%.
SAMKoin offers monthly returns under the guise of "SAMPD".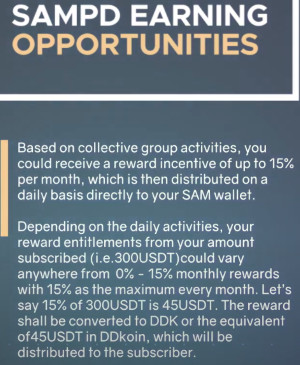 You sign up and invest in SAMKoin, then park invested SAMKoin with the company and collect a return.
Note that in their convoluted description of a Ponzi scheme, SAM refers to investment as a "subscription".
Every subscription fee received from the subscribers in exchange for information on SAMPD Business Ventures, is automatically channeled to the Pre-Development Capital Raising of SAMPD.

This subscription fee received will provide basis to buy SAM Koin.

Since the subscribed amount of SAMPD is used to buy the SAM Koin, these coins purchased will automatically get locked inside the SAMPD subscribers' fund wallet, which will have an identifying number that will be linked to specific subscribers' account.

Depending on the USDT amount of subscription by the subscriber(s), this amount will then be converted to SAM Koin and the locked in protocol will remain valid until the time that subscribers cancel the amount of subscription value based on USDT value amount.

During the time of active subscription and backed by the collective activities of the SAMPD's conventional businesses and joint partnerships, SAMPD will generate multiple income streams and this in turn will get distributed to the subscribers' network manifolded as a form of gift or incentives ranging up to 15% monthly from the total subscribed amount of the subscribers.
When you investors cash out, they are charged a 5% to 10% fee.
SAM frames using invested funds to pay returns as "buying SAM Koin" from investors.
On Facebook Rommel Santos is currently plugging "SAM MAP". "MAP" stands for "Merchants Acceleration Program".
SAM MAP is another SAMKoin investment scheme promising a 200% ROI.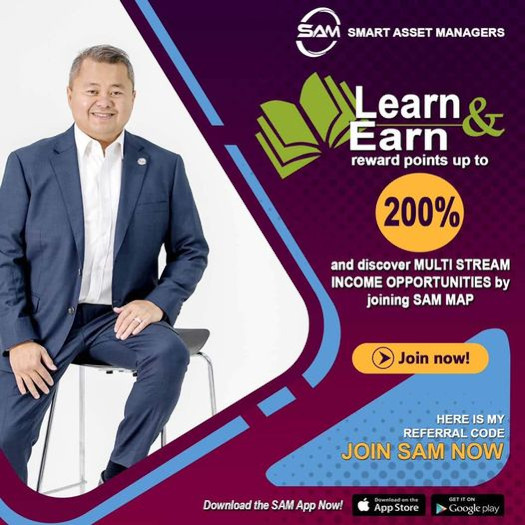 Supposedly SAM affiliates invest in packages, bing badda boom 200% ROI you know the drill.
I'd love to give you specific details of SAM's commission structure but the company doesn't disclose it's compensation plan (sidenote: avoid any MLM company that isn't upfront about how commissions are paid).
I can confirm referral commissions are paid, as evidenced by the "here is my referral code" template in the image above (bottom right).
To get an idea of what SAM is based on, revisit BehindMLM's DDK review.
Our response to DDK's weaksauce attempt to justify their Ponzi scheme is also worth a read.
On the regulatory front both DDK and SAM have caught the attention of the Malaysian Securities Commission.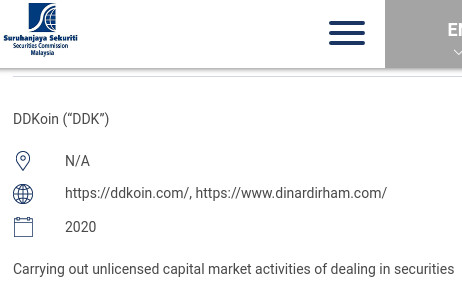 Passive investment schemes are securities offerings, and neither DDK or SAM are registered to offer securities in any jurisdiction.
In response to receiving securities fraud warnings in Malaysia, DDK and SAM pretend they are operated out of Singapore.
On its website SAM provides two corporate addresses; one in Australia and the other in Singapore.
The Australian address belong to an orthodontic clinic. The address in Singapore is a suite address.
Rommel Santos is from the Philippines, whether he operates from there or Malaysia however is unclear.
Either way you're looking at either a Malaysian operation or Malaysia-Philippines split.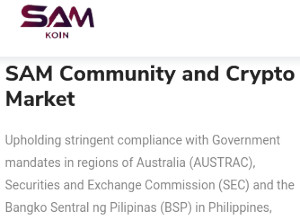 In an attempt to appear legitimate, SAM represents on its SAMKoin website that the company has various regulatory registrations.
AUSTRAC is not a securities regulator, not withstanding the offshore companies registering with the Australian Securities and Investments Commission registration is meaningless.
The Philippine SEC is a securities regulator, however SAM provide no evidence they have registered their SAMKoin investment opportunity with the SEC.
Bangko Sentral ng Pilipinas, or the Central Bank of the Philippines, like AUSTRAC isn't a securities regulator.
Underscoring SAM's attempts to feign legitimacy is both DDK and SAM not registering with the Malaysian Securities Commission, despite receiving two securities fraud notices.
Most of the DDKoin/SAMKoin bagholders appear to be in Indonesia. SAM's website traffic is currently non-existent.
DDK's website traffic is in decline, with Alexa estimating 42% originates out of Indonesia.
Neither DDK or SAM are registered to offer securities in Indonesia.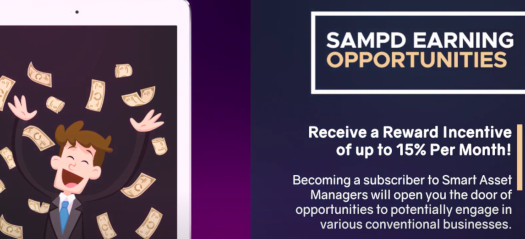 As with DDK and all MLM Ponzi schemes, once affiliate recruitment dries up so too will new investment.
This will see SAM unable to pay SAMKoin withdrawals. Cue what happened with DDK and once again the majority of investors will be left bagholding a worthless token.