Pledge Xchange Review: BitCoin cash gifting scheme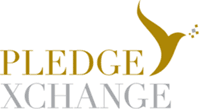 There is no information on the Pledge Xchange website indicating who owns or runs the business.
The Pledge Xchange website domain ("pledgexchange.com") was registered on the 14th of April 2015, with "Precious Pledges Society" listed as the owner. An address in Madhya Pradesh, India is also provided.
As per the Precious Pledges Society website;
Precious Pledges Society is a 13 year old International charitable organization in India.

We are an organization of like minded charitably oriented individuals. We are entrepreneurs, artists, teachers, students, and others from every imaginable background.
ThePrecious Pledges Society website does not reveal who is behind the company.
As always, if an MLM company is not openly upfront about who is running or owns it, think long and hard about joining and/or handing over any money.
The Pledge Xchange Product Line
Pledge Xchange has no retailable products or services, with affiliates only able to market Pledge Xchange affiliate membership itself ($40 to $400 a month).
The Pledge Xchange Compensation Plan
The Pledge Xchange compensation plan sees new affiliates gift payments of $40 to $400 a month to existing affiliates, which in turn qualifies them to receive payments from subsequently recruited affiliates.
Gifting payments in Pledge Xchange are tracked through a unilevel compensation plan.
A unilevel compensation plan places an affiliate at the top of a unilevel team, with every personally recruited affiliate placed directly under them (level 1):

If any level 1 affiliates go on to recruit new affiliates of their own, they are placed on level 2 of the original affiliate's unilevel team.
If any level 2 affiliates recruit new affiliates, they are placed on level 3 and so on and so forth down a theoretical infinite number of levels.
Each gifting payment in Pledge Xchange is split into two, meaning at the $40 level, $20 goes to two separate affiliates. At the $200 level $100 goes to two affiliates and at the $400 level, $200 goes to two affiliates.
All payments in Pledge Xchange are subject to a 1-up compensation structure, which sees all affiliates pass up their first recruit's gifting payment to the affiliate who recruited them.
In turn, affiliates recruited must also pass up their first recruited affiliate's payment.
Level 2 of the unilevel sees two payments passed up, with every other payment on this level retained (half of the total gifted amount per affiliate on this level).
Level 3 and onwards of the unilevel sees one payment passed up, with all subsequent payments retained.
In this manner all affiliates pass up payments to earlier affiliates, with subsequently recruited affiliates in their downlines then doing the same.
All payments in Pledge Xchange are monthly, with gifting payments issued for as long as participants continue to pay monthly affiliate fees.
Joining Pledge Xchange
Affiliate membership with Pledge Xchange is either $40, $200 or $400 a month.
The Pledge Xchange compensation plan doesn't clarify, but I believe an affiliate can only receive payments up to the amount they themselves are paying each month.
Eg. $40 affiliates will not collect $200 from $400 a month affiliates.
Conclusion
For all the talk of charity on the Pledge Xchange website, the scheme itself in reality is just cash gifting among participants.
The only charity that might take place is donations made by participants, which would fall outside of the Pledge Xchange opportunity itself.
Within the opportunity, all that's happening is new participation fees are being gifted to existing participants.
Payment of a monthly fee is all that's required to qualify to receive payments, with nothing marketed to or sold to retail customers in the process.
As with all cash gifting schemes, once those at the bottom fail to recruit and then stop paying their monthly fees, the scheme collapses.
Pledge Xchange make a big deal of only accepting BitCoin on their website, meaning recovery of funds in the event of a collapse is virtually impossible.
Great for the anonymous admin(s) of Pledge Xchange in India but terrible for their victims.
Be wary of any MLM opportunity that sells you on "crowdfunding" or "crowdsharing", but in reality just sees you making payments to existing participants.
It's cash gifting and is deemed a scam the world over for good reason.