PIE 24/7 Review: Marketing tools & ambiguous comp plan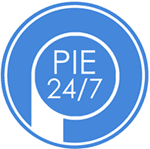 PIE, which stands for "Personal Independent Earnings", launched in 2011 and refer to themselves as "The First Totally Complete Entrepreneurial Business Academy".
Heading up PIE is founder David T. Rosen.
In a marketing video on the PIE website, Rosen explains;
Back in 1987 I discovered network marketing and when I first saw it, I thought "This is the answer".

However, I quickly also discovered that it really wasn't working. It didn't work for everybody, and that was a problem.

So I decided to do something about it.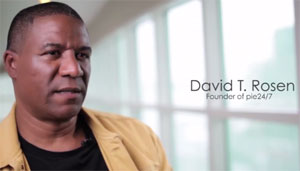 On his LinkedIn profile, Rosen (right) credits himself with having worked at "PIE Business" since 2002. The PIE 24/7 website domain however ("pie247.com"), was only registered in January 2011.
PIE in one form or another appears to have been around since 2002, with PIE 24/7 likely to be its latest incarnation.
I did try to track down what opportunities Rosen was involved in prior to launching PIE, but didn't find anything concrete.
One last thing I'll flag is that while Rosen lists his own location on LinkedIn as Ontario in Canada, there is no corporate address provided on the PIE 24/7 website.
The PIE 24/7 website domain registration is private, again failing to provide this important contact information.
Why PIE 24/7 do not disclose where they are operating out of is not clear.
Read on for a full review of the PIE 24/7 MLM business opportunity.
The PIE 24/7 Product Line
PIE 24/7 market a range of internet marketing tools, which they sell in two membership bundles:
Retail – $20 a month and
Entrepreneur – $25 a month
Bundled with both membership plans is access to:
PIE-branded website builder
168 Day Challenge – appears to be some sort of business orientated personal development course
lead capture pages
an email marketing suite
an advertising rotator
text optimizer – "helps you to ensure your text is focused on your customers"
"free apps" – freely available third-party applications
a domain registration service
Available only to Entrepreneur membership holders is access to:
a messaging service
"marketing tools"
live and recorded mentoring sessions and
guest speakers
The PIE 24/7 Compensation Plan
The PIE 24/7 compensation plan pays affiliates retail commissions, residuals through a matrix and potentially a share in 15% of company-wide sales volume.
PIE 24/7 Affiliate Ranks
There are eight affiliate ranks within the PIE 24/7 compensation plan.
Along with their respective qualification criteria, they are as follows:
Deputy PIEoner – ign up as a PIE 24/7 affiliate (no MLM commissions)
PIEoner – generate at least 25 PV
Team PIEoner – recruit at least one affiliate who qualifies at the PIEoner rank
Regional PIEoner – recruit at least two affiliates who qualifies at the PIEoner rank
Global PIEoner – recruit at least three affiliates who qualifies at the PIEoner rank
Jewel PIEoner – recruit at least one affiliate who qualify at and maintains the Global PIEoner rank
Master PIEoner – recruit at least two affiliates who qualify at and maintain the Global PIEoner rank
Crown PIEoner – maintain Master PIEoner rank and recruit at least one new PIEoner ranked affiliate every 28 days
The insertion of the acronym "PIE" into the ranks would appear to be an attempt to play on the word "pioneer".
I've copied the names of the ranks verbatim, which I'm guessing means someone at PIE 24/7 forgot pioneer has two instances of the letter "e".
Note that "PV" above stands for "Personal Volume". This is sales volume accumulated by retail membership sales.
Retail Commissions
Retail commissions are paid out on the sale of PIE 24/7 retail memberships ($20 a month).
The sale of a retail membership generates 20 PV, from which a 25% commission is paid out ($5). This is a monthly ongoing commission, paid out for the life of the retail membership.
Note that all new PIE 24/7 affiliates forfeit the first 45 PV they generate via retail sales.
This in effect sees them pass up two retail sales commissions and 5 PV from their third, to the affiliate who recruited them.
PIEoner and higher ranked affiliates also receive a 25% commission on the first 20 PV affiliates they personally recruited generate ($5).
Matrix Commissions
Residual commissions in PIE 24/7 are paid out using a 3×10 matrix.
A 3×10 matrix places an affiliate at the top of the matrix, with three positions directly under them (level 1):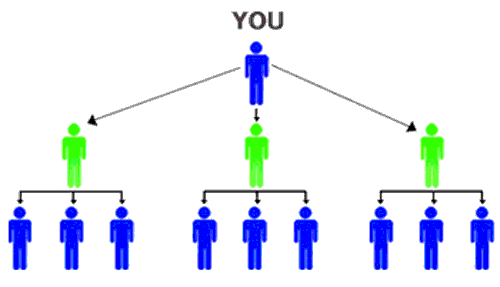 These three positions in turn branch out into another three positions each, making up level 2 of the matrix. Each level 2 positions again branches out into another three positions each, making up level 3 of the matrix.
This branching out continues for a total of ten levels, with commissions paid on the sales volume of affiliates in filled matrix positions.
Positions in the matrix are filled via the recruitment of affiliates, with each filled position in the matrix representing a recruited affiliate.
Affiliates can be recruited directly or indirectly via the recruiting efforts of an affiliate's upline and and downline.
How much of a commission is paid out per filled position (based on that affiliate's sales volume), depends on what level of the matrix that position is on:
level 1 – 15%
level 2 – 2.5%
level 3 – 5%
levels 4 and 5 – 2.5%
level 6 – 5%
levels 7 to 9 – 2.5%
level 10 – 6%
Note that a PIE 24/7 affiliate's rank also limits the amount of matrix levels they can earn from as follows:
Deputy PIEoner – no matrix commissions
PIEoner – 2 levels
Team PIEoner – 3 levels
Regional PIEoner – 5 levels
Global PIEoner – 6 levels
Jewel PIEoner – 7 levels
Master and Crown PIEoners – all 10 matrix levels
Master Earnings Bonus
The Master Earnings Bonus is a bonus pool made up of 15% of the company-wide sales volume in PIE 24/7.
Master and Crown PIEoner affiliates can qualify for an equal share of the pool by recruiting a new PIEoner ranked affiliate.
This qualification must be maintained every 28 days, with the 28 day timer counting down from the day the last PIEoner affiliate was recruited.
If no new PIOner affiliates are recruited within the 28 day qualification period, the affiliate no longer qualifies for a share in the Master Earnings Bonus pool until they once again meet the qualification requirement.
Joining PIE 24/7
Affiliate membership with PIE 24/7 is $25 a month.

There is also a non-MLM affiliate membership option for $10 a month (only paid on personal sales, no MLM commissions).
Conclusion
The big question of legitimacy with PIE 24/7 is answered with whether or not an affiliate's own $25 a month fee generates PV in the compensation plan.
Unfortunately I couldn't find a definitive answer to this.
The PIE 24/7 compensation plan re-enforces that no commissions are paid on the recruitment of affiliate, but doesn't explicitly mention whether or not an affiliate's own $25 a month "product purchase" generated sales volume.
I'm not sure whether this is deliberate or simply an oversight by the company.
If an affiliate's own $25 a month fee doesn't generate sales volume, that's great as it means PIE 24/7 affiliates are only paid on retail sales.
The benefit of building a large affiliate downline is that you then get a cut of their retail sales, which is what the core of any MLM opportunity should be about.
If an affiliate's $25 a month fee does generate PV though, then we have a problem as effectively the fee becomes a monthly autoship – and this brings with it the possibility of getting paid on chain recruitment.
I have a sneaking suspicion the latter scenario might be at play here, given the affiliate recruitment rank qualifiers and that this is how PIE 24/7 recommend affiliate's build their business:
Primary Steps To Maximize Your Earnings…

1. Register and become an Active IBO – You become an Active IBO by registering as an IBO and having at least 20 PSV.

2. Personally register and help 3 or more become Active IBO's.

This is the first step in becoming a qualified Active IBO and if you are a product user makes your subscription free.

3. Help 3 or more of your personal Active IBO's also register 3 or more Active IBO's – Completing the step qualifies you to receive maximum earnings and can really accelerate your income.
Thas sounds an awful lot like the blueprint of an autoship chain recruitment opportunity, but note in step 1 PIE 24/7 don't clarify how an affiliate should generate 20 PV (PSV).
This might be pseudo-compliance in that they don't mention an affiliate's own payment of $25 a month qualifies them, but that this is how the vast majority of affiliates are qualifying.
Or it could simply be that affiliates have to make actual retail sales to generate this volume. Although if that's the case then I'm not entirely sure why PIE 24/7 don't just say that.
On the retail viability front, I had a look at the website building demo PIE 24/7 showcase on their website and sure enough – it was WordPress:

They're demoing a multi-user WordPress install with some sort of theme plugin. The main point though is that WordPress is free.
The theme(s) PIE 24/7 use might be custom, but the blogging platform itself is free and made by a third-party.
This leads me to believe the rest of PIE 24/7's offerings are also third-party in nature.
This in itself isn't a problem, but reduces PIE 24/7's offering to reselling third-party services – which in some cases are free to begin with.
Is this worth paying $20 a month for on a retail level?
I'd advise any prospective PIE 24/7 affiliates to check with their potential uplines how many retail customers they have. That should give you an idea of the retail viability of PIE 24/7's marketing tools bundle.
Also enquire as to whether or not an affiliate's own $25 a month fee generates PV, and while you're at it ask where PIE 24/7 is actually operated out of.
Why a company this old fails to provide absolute basic information about itself and its comp plan escapes me. It definitely can (and should) be improved on.