Paid All Time Review: Three-tier chain recruitment

There is no information on the Paid All Time website indicating who owns or runs the business.
The Paid All Time website domain ("paidalltime.com") was registered on the 9th of February 2016 with bogus details.
A marketing video on the Paid All Time website is hosted on a YouTube account bearing the name "Tassaya Lorger".
Other videos on the YouTube account market the FutureNet Ponzi scheme through the website "thaifutureteam.com".
The Thai Future Team website domain was registered on the 18th of August 2016 and lists Sarayuth Lorsrichandr as the owner.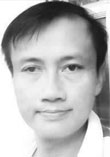 Lorsrichandr (right) is purportedly based out of Bangkok, Thailand. This matches up with Alexa, who currently estimate Thailand is the largest source of traffic to the Paid All Time website (66%).
Other aliases Lorsrichandr goes by include "Tommy Lorger" and "Jforce Lsc".
Lorsrichandr appears to have been involved in the MLM for some time. Back in 2011 he was promoting Tsunami Cycler, a matrix cycler Ponzi scheme.
Other opportunities Lorsrichandr has promoted include FB2Rich (pyramid scheme), UniDollar (Ponzi scheme), Portable Fund (cycler Ponzi scheme), A Million Dollar Train (cash gifting), Ad Click Express (Ponzi scheme) and Wor(l)d Global Network (recruitment).
Read on for a full review of the Paid All Time MLM opportunity.
The Paid All Time Product Line
Paid All Time has no retailable products or services, with affiliates only able to market Paid All Time affiliate membership itself.
Bundled with Paid All Time affiliate membership is access to:
internet marketing tools
graphic design tools
an email database
spam email services
advertising services
a proxy list and
something called "Health Profits Academy"
The Paid All Time Compensation Plan
The Paid All Time compensation plan sees affiliates pay a fee and get paid to recruit others who do the same.
Paid All Time market three paid affiliate memberships:
Bronze Package – $15
Silver Package – $35
Gold Package – $55
Recruitment commissions are paid out down three levels of recruitment as follows:
Free affiliates earn 2% on level 1 (personally recruited affiliates), 1.5% on level 2 and 1% on level 3
Bronze affiliates earn 4% on level 1, 3.5% on level 2 and 3% on level 3
Silver affiliates earn 5.5% on level 1, 5% on level 2 and 4.5% on level 3
Gold affiliates earn 7% on level 1, 6.5% on level 2 and 6% on level 3
The Paid All Team compensation plan also mentions affiliates being able to earn from "actions" and "product sales", however this doesn't appear to have anything to do with the MLM opportunity.
Joining Paid All Time
Paid All Time affiliate membership is tied to the purchase of an affiliate package:
Free package – no cost
Bronze package – $15
Silver package – $35
Gold package – $55
The primary difference between the packages is income potential via the Paid All Time compensation plan.
Conclusion
With nothing marketed to or sold to retail customers, Paid All Time's only source of revenue is derived from affiliates.
Primarily this revenue is sourced from affiliate membership fees, which Paid All Time use to pay recruitment commissions with.
Paying affiliates to recruit new affiliates defines Paid All Time as a pyramid scheme.
The bundled products and services attached are neither here nor there, as the compensation structure pays affiliates to recruit affiliates irrespective of what else is attached.
As with all pyramid schemes, once the recruitment of new affiliates dies down, Paid All Time will collapse.
Sarayuth Lorsrichandr is also probably skimming a nice chunk of affiliate fees charged. Likely to make up for losses in all the other MLM underbelly schemes he's participated in over the years.