L.NE Review: Reneweable energy themed "click a button" Ponzi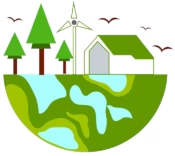 L.NE fails to provide ownership or executive information on its website.
L.NE directs its MLM opportunity to South Africa, both through offered puff-piece news articles and use of the South African rand (ZAR).
L.NE's website domain ("bcok.club"), was privately registered on November 25th, 2022.
L.NE operates its MLM opportunity through an app. L.NE's app is provided on the domain "downele.club", which is linked from L.NE's homepage.
"Downele.club" was privately registered on December 1st, 2022. Through its source-code, we can confirm Chinese scammers are behind L.NE: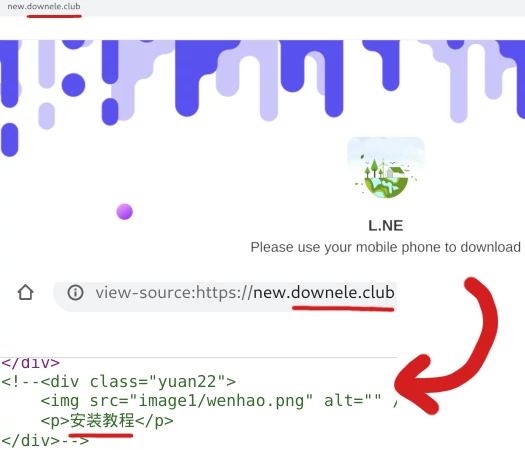 There's also this odd line in L.NE's Privacy Policy;
If you have violated relevant Chinese laws and regulations or this application service agreement or related rules, you need to disclose it to a third party.
Another point of interest is L.NE coordinating its MLM opportunity through the Telegram group "Photovoltaic7"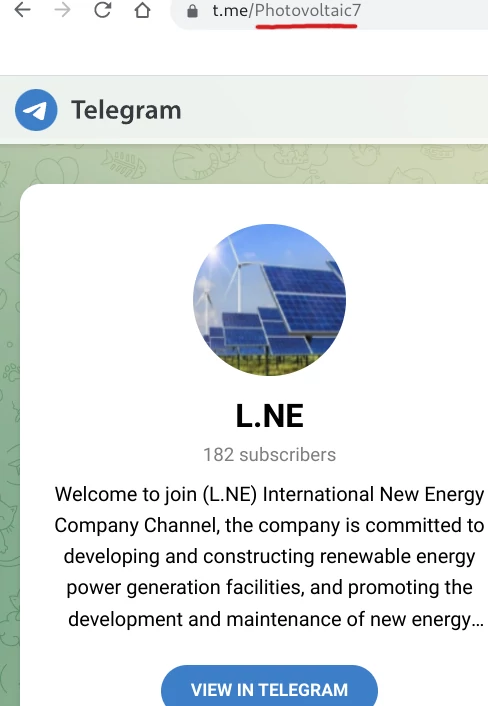 Telegram is a communication platform synonymous with fraud.
As always, if an MLM company is not openly upfront about who is running or owns it, think long and hard about joining and/or handing over any money.
L.NE's Products
L.NE has no retailable products or services.
Affiliates are only able to market L.NE affiliate membership itself.
L.NE's Compensation Plan
L.NE affiliates invest ZAR or tether (USDT) equivalents. This is done on the promise of advertised returns:
Wind Turbine – invest R28 and receive R14 a day for 2 days
Mini Wind Turbine – invest R300 and receive R9 a day for 7 days
Small Wind Turbine – invest R1000 and receive R34 a day for 30 days
Medium Wind Turbine – invest R3000 and receive R105 a day for 30 days
Advanced Wind Turbine – invest R10,000 and receive R300 a day for 30 days
L.NE pays referral commissions on invested fund down three levels of recruitment (unilevel):

level 1 (personally recruited affiliates) – 6%
level 2 – 3%
level 3 – 1%
Joining L.NE
L.NE affiliate membership is free.
Full participation in the attached income opportunity requires a minimum initial R28 investment.
L.NE solicits investment in ZAR and USDT.
L.NE Conclusion
L.NE is yet another "click a button" app Ponzi scheme. I thought the name might be a play on "Line", a popular messaging app in Asia.
Turns out it's a misspelling with a random period insert because reasons.
Welcome to join (L.NE) International New Energy Company Channel, the company is committed to developing and constructing renewable energy power generation facilities, and promoting the development and maintenance of new energy power.
Mixing up "L" and "I" seems like a kind of silly mistake to make. Maybe it was intentional, who knows. The scammers behind L.NE aren't native English speakers.
From the excerpt above, you can see that this time around the "click a button" Ponzi ruse is "renewable energy".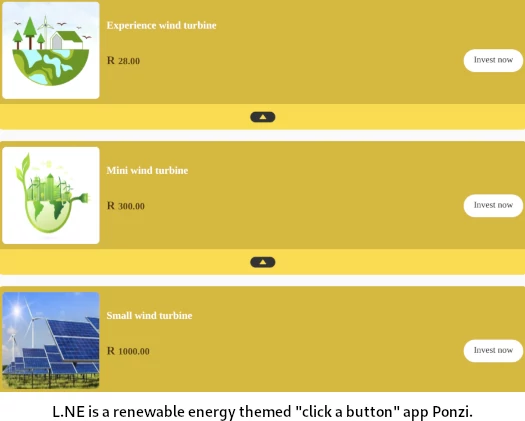 This is a more broad variation of the recently collapsed SunSolar and Gollong Solar Ponzis, which focused on solar.
L.NE represents affiliates are investing in renewable energy equipment. And that "clicking a button" daily generates renewable energy, which something something ROI.
In reality, all L.NE are doing is recycling invested funds to pay returns.
L.NE is part of a group of "click a button" app Ponzis that emerged in late 2021.
Including L.NE, BehindMLM has thus far documented forty-five "click a button" app Ponzis. Most of them last a few weeks to a few months before collapsing.
The same group of Chinese scammers are believed to be behind the "click a button" app Ponzi plague.
To date the only government that has acknowledged the existence of "click a button Ponzis is the Philippines.
Other fraud warnings have been issued against specific "click a button" Ponzis, but the sector as a whole has mostly flown under the radar.
Update 16th March 2023 – L.NE has collapsed. At the time of this update, both of L.NE's known website domains are offline.