King Finance Review: WaterMine Ponzi reboot?

King Finance provides no information on its website about who owns or runs the company.
King Finance's website domain ("kingfinance.trade") was privately registered on April 17th, 2021.
As always, if an MLM company is not openly upfront about who is running or owns it, think long and hard about joining and/or handing over any money.
King Finance's Products
King Finance has no retailable products or services, with affiliates only able to market King Finance affiliate membership itself.
King Finance's Compensation Plan
King Finance affiliates invest funds on the promise of advertised returns:
ETHash – invest $10 or more and receive 2% a day for 3 months
SHA-256 – invest $100 or more and receive 2.2% a day for 3 months
Scrypt – invest $1000 or more and receive 2.4% a day for 3 months
EquiHash invest $2500 or more and receive 2.6% a day for 3 months
Referral Commissions
King Finance pays referral commissions via a unilevel compensation structure.
A unilevel compensation structure places an affiliate at the top of a unilevel team, with every personally recruited affiliate placed directly under them (level 1):

If any level 1 affiliates recruit new affiliates, they are placed on level 2 of the original affiliate's unilevel team.
If any level 2 affiliates recruit new affiliates, they are placed on level 3 and so on and so forth down a theoretical infinite number of levels.
King Finance caps payable unilevel team levels at four.
Referral commissions are paid out as a percentage of funds invested across these four levels as follows:
level 1 (personally recruited affiliates) – 8%
level 2 – 6%
level 3 – 4%
level 4 – 2%
Joining King Finance
King Finance affiliate membership is free.
Full participation in the attached income opportunity requires a minimum $10 investment.
Conclusion
The rumor going around is that King Finance is a reboot of the recently collapsed WaterMine Ponzi scheme.
I wasn't able to confirm that isn't the case. Here's what I found.
My first port of call was comparing the HTML source-code behind WaterMine's and King Finance's website.
They are indeed virtually identical, meaning they come from the same source.

Whilst absent in WaterMine's source-code, King-Finance's code has a developer calling-card:

Unique HYIP Design sells Ponzi scripts and "HYIP Packages".
"HYIP" stands for "high yield investment program". This is code for "Ponzi scheme".
Unique HYIP Design sells Ponzi website templates for $26 to $50.
These have the same basic layout as WaterMine's and King Finance's websites, with some slight design tweaking (e.g. the crypto ticker at the top).
These tweaks are applied through "exclusive templates", at a cost of $150.
You can also buy a "HYIP script" and run it on your own server.
What do you get? Theme content (.zip file).

How to install? Download the template .zip file; Upload it to your hosting/server; Then extract it.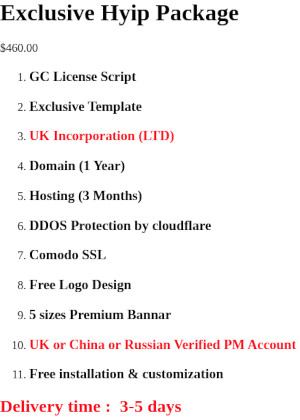 Unique HYIP Design bundles its scam services and products as "HYIP Packages", costing $250 for Standard and $460 for Exclusive.
These packages come with scam website hosting, UK incorporation and a UK, Chinese or Russian verified Perfect Money account.
UK incorporation being included is hardly surprising, seeing as UK regulation of incorporation fraud is a joke.
Based on its website domain registration, Unique HYIP Design has been flogging scam scripts since late 2018.
On its Facebook page Unique HYIP Design represents it is based out of Dubai.
The WhatsApp support number provided on Unique HYIP Design's website however is a number from Bangladesh.
Alexa also ranks Bangladesh as the top source of traffic to Unique HYIP Design's website.
As opposed to Dubai, whoever is running Unique HYIP Design appears to be based out of Bangladesh.
Of note is Unique HYIP Design's Facebook page belonging to "Mijanur Rahman".
Note that given the level of fraud here, this could just as easily be an alias as the person running Unique HYIP Design.
In any event Unique HYIP Design is being run by scammers from Bangladesh.
Other than using their Ponzi script and website template, I wasn't able to establish a link between King Finance, WaterMine and Unique HYIP Design.
These could be Ponzi schemes run by the company or just clients. And if they are clients, just as easily the same client recycling the Ponzi script or two different clients.
King Finance emerging days after WaterMine collapsed suggests the same scammer(s) is/are behind both.
As for the finer details of King Finance's business model, it's the usual "bitcoin mining" bullshit.
You hand over your money, some people get payouts and then it's gone.
The math behind Ponzi schemes guarantees that when they collapse, the majority of participants lose money.