Jet-Bot Review: Binance trading bot securities fraud

Jet-Bot fails to provide ownership or executive information on its website.
Jet-Bot's website domain ("jet-bot.com"), was initially registered in January 2020.
The private registration was last updated on January 6th, 2022.
Jet-Bot's logo references "GT-Protocol". At the top of Jet-Bot's website, we also find a GT-Protocol related message:
Jet-Bot transforms into GT-Protocol: Discover our evolution and rebranding journey.
GT-Protocol is some AI grift "staking" Ponzi built around a GTP shit token.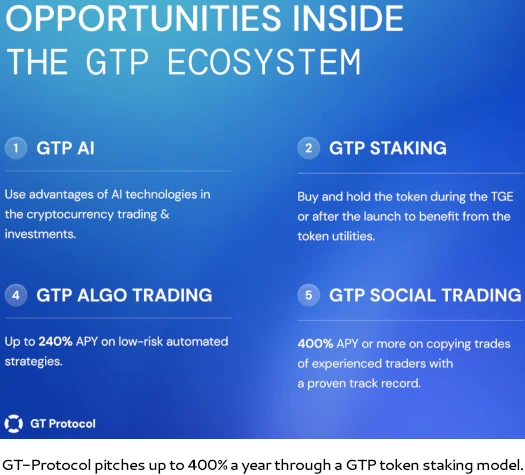 Two names we can attach to Jet-Bot through GT-Protocol are Alex Vasilyev and Vlad Balaban.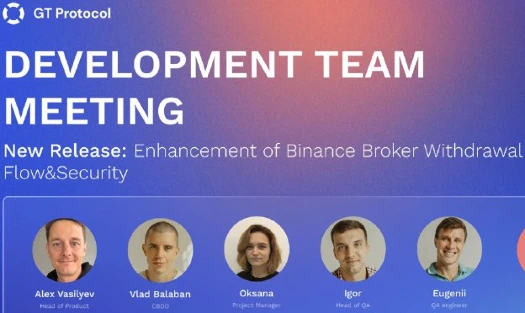 Other than the obvious crypto bro connotation and implied ties to eastern Europe, I wasn't able to find anything further on Vasilyev or Balaban.
As always, if an MLM company is not openly upfront about who is running or owns it, think long and hard about joining and/or handing over any money.
Jet-Bot's Products
Jet-Bot has no retailable products or services.
Affiliates are only able to market Jet-Bot affiliate membership itself.
Jet-Bot's Compensation Plan
Jet-Bot affiliates pay a fee and then place cryptocurrency under the control of Jet-Bot's trading bot.
This is done on the expectation of advertised returns:
pay $50 for a 200% ROI (50% fee charged on ROI)
pay $100 for a 300% ROI (30% fee charged on ROI)
pay $200 for a 500% ROI (20% fee charged on ROI)
pay $1500 for no ROI limit (no ROI fee)
Note that for the first three investment plans, a new fee payment must be made when the ROI limit is reached.
Jet-Bot pays referral commissions on the above fee payments down three levels of recruitment (unilevel):

level 1 (personally recruited affiliates) – 25%
level 2 – 15%
level 3 – 10%
Joining Jet-Bot
Jet-Bot affiliate membership costs $50 to $1500.
The more a Jet-Bot affiliate spends in fees the higher their income potential.
Jet-Bot Conclusion
Jet-Bot represents affiliates generate returns via trading on Binance.
What does Jet-Bot offer for investors?

Jet Bot Binance Copy trading Strategie [sic] allows investors to copy all deals of professional traders on the Binance exchange.

A copy trading service was launched in June 2019. Since the launch more then 8 copy trading strategies were available for a copy trading to Jet-Bot users.

During all the time all strategies showed positive trading performance each month. The average monthly profit is +21%/month.
This is the "lulz can't touch our money!" ruse.
Should I transfer my funds to Jet-Bot?

No, you don't need to transfer funds to the platform. You hold your crypto in your own personal Binance account.
At worst these models run as Ponzi schemes, with the bot rigging trades between admin/investor accounts to cover returns. Eventually this collapses and some exit-scam excuse is trotted out.
At best you're relying on a trading bot run by unknowns that could blow up at any time. Typically this happens through rigged trades in favor of the admin.
Remember, you're giving access to your Binance account to Jet-Bot. You don't actually own the trading bot or control it.
On the regulatory front offering passive returns via a trading bot constitutes a securities offering. This requires registration with regulators and filed audited financial reports.
Jet-Bot fails to provide evidence it has registered with financial regulators in any jurisdiction.
This means that at a minimum, Jet-Bot is committing securities fraud.
While it doesn't appear to be MLM, GT-Protocol has the same legitimacy problems Jet-Bot does (passive returns with no regulatory registration or audited financial reports).
GT-Protocol however is a straight up "staking" model Ponzi scheme.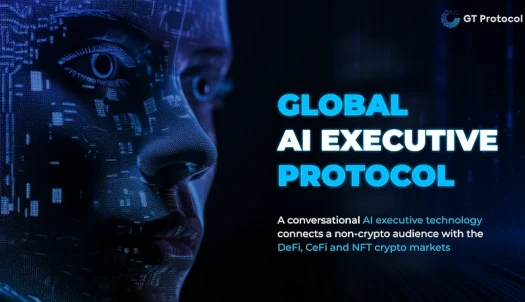 Failure to comply with regulatory requirements aside, that the same people are running GT-Protocol and Jet-Bot should at the very least be pause for concern.