Glean Mining Pro Review: MineXone scammers are back

Glean Mining Pro fails to provide ownership or executive information on its website.
Glean Mining Pro's website domain ('gleantrading.com"), was first registered in September 2019. The private registration was last updated on September 14th, 2022.
In an attempt to appear legitimate, Glean Mining Pro provides "certificate of incorporation" and "business license" links in its website FAQ.
At time of publication both links are broken.
Of additional note is Glean Mining Pro's website YouTube link pointing to MineXone: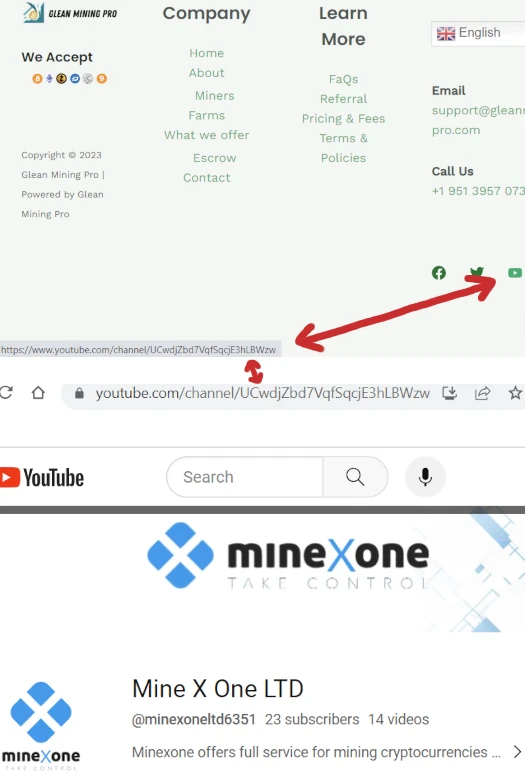 MineXone is a collapsed crypto mining ruse Ponzi that launched in 2019. It appears the same scammers are behind Glean Mining Pro.
As always, if an MLM company is not openly upfront about who is running or owns it, think long and hard about joining and/or handing over any money.
Glean Mining Pro's Products
Glean Mining Pro has no retailable products or services.
Affiliates are only able to market Glean Mining Pro affiliate membership itself.
Glean Mining Pro's Compensation Plan
Glean Mining Pro affiliates invest $500 to $1,000,000 in cryptocurrency. This is done on the promise of a 1.5% daily ROI.
Glean Mining Pro pays referral commissions on invested cryptocurrency down two levels of recruitment (unilevel):
level 1 (personally recruited affiliates) – 5%
level 2 – 3%
Joining Glean Mining Pro
Glean Mining Pro affiliate membership is free.
Full participation in the attached income opportunity requires a minimum $100 investment.
Glean Mining Pro solicits investment in various cryptocurrencies.
Glean Mining Pro Conclusion
Glean Mining Pro's "gleantrading.com" website domain immediately sticks out as strange.
Although both are commonly used as Ponzi ruses, trading and mining are to very different activities.
Turns out circa 2021 Glean Trading was the Ponzi predecessor of Glean Mining Pro: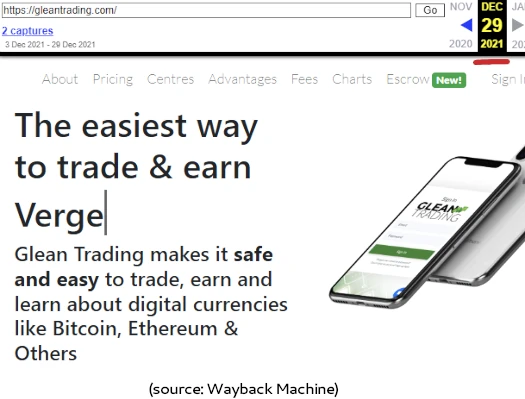 So we have MineXone –> Glean Trading –> Glean Mining Pro.
As with the previous two Ponzi schemes, there is of course no mining activity behind Glean Mining Pro.

Such to the extent Glean Mining Pro represents it's engaged in mining activity on its website, it's stolen marketing copy and photos.

As with all MLM Ponzi schemes, once affiliate recruitment dries up so too will new investment.
This will starve Glean Mining Pro of ROI revenue, eventually prompting a collapse.
The math behind Ponzi schemes guarantees that when they collapse, the majority of participants lose money.