CryptoMonsoon Review: Adcredit Ponzi with CMN altcoin exit-scam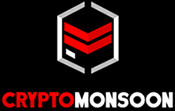 The CryptoMonsoon website provides no information about who owns or runs the business.
The CryptoMonsoon website domain ("cryptomonsoon.io") was registered on November 3rd, 2018.
No registrant is given or address details of the owner, other than the country Panama.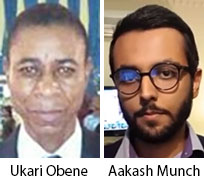 The official CryptoMonsoon Facebook page lists two admins; Ukari Obene and Aakash Munch.
Ukari Obene resides in Nigeria and cites himself as an Alliance in Motion Global affiliate on his Facebook profile.
Aakash Munch resides in London in the UK and of the two seems to be running the show;

Prior to CryptoMonsoon Munch appears to have been running some sort of forex trading scheme.
Read on for a full review of the CryptoMonsoon MLM opportunity.
CryptoMonsoon Products
CryptoMonsoon has no retailable products or services, with affiliates only able to market CryptoMonsoon affiliate membership itself.
Once signed up, CryptoMonsoon affiliates are able to invest in adpacks.
Each adpack is bundled with advertising credits, which can be used to display advertising to other CryptoMonsoon affiliates.
The CryptoMonsoon Compensation Plan
CryptoMonsoon affiliates invest in $40 adpacks on the promise of an advertised 130% ROI.
Referral commissions on funds invested by recruited affiliates are paid down three levels of recruitment (unilevel):
level 1 (personally recruited affiliates) – 7%
level 2 – 2%
level 3 – 1%
Note that all ROI and referral commissions are made in CMN, an altcoin created and entirely controlled by CryptoMonsoon.
Joining CryptoMonsoon
CryptoMonsoon affiliate membership is free.
In order to fully participate in the attached MLM opportunity however, a minimum $40 investment is required.
Conclusion
What if Traffic Monsoon used cryptocurrency to scam people instead of USD?
That's pretty much all CryptoMonsoon is.
Nuts and bolts wise CryptoMonsoon is your typical adcredit Ponzi scheme.
Participants sign up, invest, that money is used to pay existing investors and then those affiliates steal from those who join after them.
The introduction of an in-house altcoin slightly changes that formula, but the flow of money remains the same.
CMN is an altcoin that holds no value outside of CryptoMonsoon. Aakash Munch creates CMN on demand, at little to no cost.
CryptoMonsoon affiliates invest real money in exchange for a 130% ROI paid in CMN.
Exactly how much CMN is dumped on a participant is determined by whatever Munch sets the internal CMN value at any given time.
The use of CMN further allowed CryptoMonsoon to "pay" affiliates a 130% ROI, even if there's no money to pay out.
This is because returns are only actually realized through a "high-tech internal exchange".
In order to actually realize a return on the $40 initially invested, a CrpytoMonsoon affiliate needs to sell CMN on the internal exchange.
The buyers?
Gullible CryptoMonsoon affiliates or Munch through the company itself.
The MLM crypto ICO exit-scam model sees an admin generate a ton of some bullshit cryptocurrency they made up.
They then dump it on participants of whatever scam it is they've launched.
Initially they have to seed returns with invested funds, but eventually they can rely on new investors to pick up the slack.
Dumbasses who think the altcoin will "moon" also purchase more CMN (this occurs outside of the adpack Ponzi), paying affiliates who are selling at the time.
When it all comes crashing down because withdrawals exceed new investment (not enough "buyers" and Munch has spent all the invested funds he wants to), CryptoMonsoon collapses.
You've seen this play out time and time again.
The admin(s) do/does a runner, leaving participants holding a worthless shitcoin they can't do anything with.
Cue "I'm in it for the tech" and "but the coin will surely moon even without the attached scam" nonsense for a few months, and that's pretty much it.

As above, the MLM crypto clichés are in full force as CryptoMonsoon is only a few months old.
Its investors will swear black and blue the legitimacy of the scam, until it collapses just like every other MLM adpack Ponzi.
Worringly, there's some 2789 members in the private CryptoMonsoon Facebook group.
Real talk: Will the absolute morons who go from one MLM crypto scam to another ever get tired of losing money?