Crypto-T Review: 2.12% to 3.075% daily ROI Ponzi scheme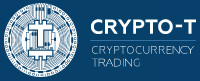 Crypto-T provides no information on its website about who owns or runs the company.
Crypto-T's website domain ("crypto-t.com") was privately registered on December 24th, 2019.
In an attempt to appear legitimate, Crypto-T claims it's registered in Malta.
Yes, Crypto-T is officially registered in the Malta. We are headquartered in Swatar.

Crypto-T has all the necessary permits to be engaged in international cryptocurrency trading and receive investments from our clients.

The company registration number is 0.
Apart from the red-flag registration number (looks like someone forgot to enter a bogus one), Malta is a scam-friendly jurisdiction.
For the purposes of due-diligence, regulation in Malta is practically non-existent. You should be suspicious of any MLM company representing it is based out of Malta.
Whoever is running Crypto-T, clearly English isn't their first language.
Here's an example from Crypto-T's website FAQ;
We have several undisputed advantages that will make you trust us.

Our team includes only professional stuff with not less than 7 years of working experience in the cryptocurrency trading.
At the time of publication Alexa ranks Venezuela (15%), Mexico (8%) and Russia (7%) as Crypto-T's top sources of website traffic.
As always, if an MLM company is not openly upfront about who is running or owns it, think long and hard about joining and/or handing over any money.
Crypto-T's Products
Crypto-T has no retailable products or services, with affiliates only able to market Crypto-T affiliate membership itself.
Crypto-T's Compensation Plan
Crypto-T affiliates invest $10 or more on the promise of a daily 2.12% to 3.075% ROI.
There doesn't appear to be any term limit to Crypto-T investment contracts.
Referral Commissions
Crypto-T pays referral commissions down three levels of recruitment (unilevel):

5% on level 1 (personally recruited affiliates)
1% on level 2
0.5% on level 3
Representative qualified affiliates received increased referral commission rates:
7% on level 1
2% on level 2
1% on level 3
Note that Crypto-T do not provide Representative qualification criteria.
Bonuses
Crypto-T rewards affiliates who convince others to invest with the following bonuses:
convince others to invest $10,000 an receive $500
convince others to invest $20,000 and receive $1000
convince others to invest $30,000 and receive $3000
convince others to invest $100,000 and receive $5000
Joining Crypto-T
Crypto-T affiliate membership is free.
Full participation in the attached income opportunity however requires a minimum $10 investment or cryptocurrency equivalent.
Crypto-T solicits investment in bitcoin, litecoin, ethereum, bitcoin cash, dash, zcash, doge and stellar.
Conclusion
Crypto-T represents it generates external revenue via cryptocurrency trading.
Crypto-T is an investment company that is engaged in cryptocurrency trading.

Our investors can earn from 2.12% to 3.075% income per day!
No evidence of trading is provided. Nor is there any evidence of external revenue of any kind being used to pay returns.
As it stands the only verifiable source of revenue entering Crypto-T is new investment.
Using new investment to pay existing affiliates a return makes Crypto-T a Ponzi scheme.
As with all MLM Ponzi schemes, once affiliate recruitment dries up so too will new investment.
This will starve Crypto-T of ROI revenue, eventually prompting a collapse.
The math behind Ponzi schemes guarantees that when they collapse, the majority of participants lose money.