Cornucopia Network Review: Share investment & recruitment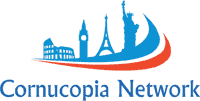 There is no information on the Cornucopia Network website indicating who owns or runs the business.
The Cornucopia Network website does have an "about us" page, but only the following vague marketing spiel is provided:
Cornucopia Network is a relativly (sic) young company offering many web solutions such as Hosting and Web Design and Build through our sister company.
No further information about the "sister company" is provided.
The Cornucopia website domain meanwhile was registered on the 20th of January 2015, however the domain registration is set to private.
As always, if an MLM company is not openly upfront about who is running or owns it, think long and hard about joining and/or handing over any money.
The Cornucopia Network Product Line
Cornucopia Network has no retailable products or services.
The company advertises "web solutions" offered through a "sister company", however this doesn't appear to have anything to do with the MLM business opportunity.
The Cornucopia Network Compensation Plan
The Cornucopia Network compensation plan sees affiliates invest in "shares" and earn commissions by recruiting new affiliates.
Recruitment Commissions
Cornucopia affiliate membership is either free of VIP (paid membership) for $10
In a nutshell, recruitment commissions in Cornucopia are paid out via two matrices.
The first matrix is a 2×15 matrix and is used to pay commissions on free affiliates.
A 2×15 matrix places an affiliate at the top of the matrix with two positions directly under them (level 1):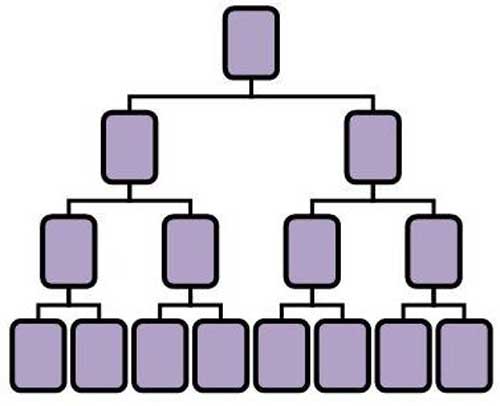 These first two positions branch out into another two positions each to make up the second level of the matrix. Those positions branch out into another two positions to make up the third level and so on and so forth down a total of fifteen levels.
Personally recruited free Cornucopia Network affiliates are placed in this matrix, paying out 50 cents per affiliate recruited.
The second matrix the company uses is a 5×10 matrix. This is much the same as the 2×15 matrix, only it has five positions pet level and runs ten levels deep.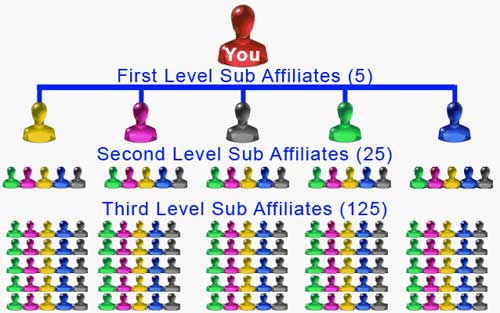 This matrix is filled only with recruited VIP affiliates, paying out a 1-2% commission when they invest in Cornucopia Network shares.
Share Investment
Cornucopia Network affiliates are able to invest in shares, with the company advertising fixed ROIs per investment made.
Free and VIP affiliates invest in $30 shares, paying out a 5% daily commission for 30 days (150% total ROI).
VIP affiliates alone can invest in a larger plan, that sees them 'able to buy unlimited shares that will earn you 1% daily for 365 days'.
No specific amount is provided for VIP share investment, with it likely being the same $30 offered to free affiliates.
Finally, a 10% referral commission is also paid on any investments made by recruited affiliates (paid in addition to VIP matrix commissions).
Joining Cornucopia Network
Affiliate membership wit Cornucopia Network is either free or $10 (VIP).
The primary difference between these two membership is income potential through the Cornucopia Network compensation plan.
Conclusion
Cornucopia operate a straight forward Ponzi scheme backend with a recruitment-driven (pyramid scheme) frontend.

The recruitment side of the business sees Cornucopia Network affiliates directly paid to recruit new affiliates.
The hope is that these new affiliates will then participate in the investment side of the business, which sees newly invested affiliate funds shuffled around to pay off existing affiliates.
There's obviously some sort of reserve fund to pay out commissions on the recruitment of free affiliates, otherwise these funds are paid out virtually (and are probably required to be invested rather than withdrawn).
In any event, Cornucopia Network hinges on constant recruitment of affiliates who invest in the company's "shares".
That's the backbone of the business and once new investment dies down Cornucopia Network will find itself unable to meet is ROI obligations.
At that point either recruitment commissions will start getting delayed, or the daily ROI will stop. Ultimately the scheme will dwindle until invested funds are completely exhausted, at which point Cornucopia Network collapses.
The anonymous admin then does a runner with whatever funds remain trapped in the system, leaving those who failed to withdrawn more than they invested at a loss.