Bank of Hodlers Review: Ponzi scheme with BOH token exit-scam

Bank of Hodlers operates in the MLM cryptocurrency niche.
Bank of Hodlers' executives all appear to be based out of India. Despite this, the company provides a bogus address in Singapore on its website.
Heading up Bank of Hodlers is co-founder and CEO Darshan Bathija.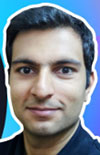 As per his Twitter profile, Bathija (right) has been following cryptocurrency for a number of years.
Prior to co-founding Bank of Hodlers earlier this year, Bathija was "Head of Partnerships" at TapChief.
TapChief seems to be an India focused LinkedIn clone.
Bathija is based out of Karnatake, India, which is where Bank of Hodlers appears to be operated from.

Read on for a full review of the Bank of Hodlers MLM opportunity.
Bank of Hodlers Products
Bank of Hodlers has no retailable products or services, with affiliates only able to market Bank of Hodlers affiliate membership itself.
The Bank of Hodlers Compensation Plan
New Bank of Hodlers affiliates receive 100 BOH tokens when they sign up.
They then receive 100 BOH tokens for each affiliate they recruit.
50 BOH tokens are paid out for every level 2 recruit (unilevel).
Other ways Bank of Hodlers affiliates can acquire BOH tokens include:
investing cryptocurrency (200 tokens a deposit) and
borrowing cryptocurrency (500 tokens for each lending request)
In addition to the BOH token recruitment scheme, Bank of Hodlers affiliates receive annual returns on deposited cryptocurrency.
bitcoin – 5% a year
ethereum – 5% a year
dai – 7% a year
trueUSD – 7% a year
Joining Bank of Hodlers
Bank of Hodlers affiliate membership is free.
Full participation in the attached income opportunity however requires an investment in bitcoin, ethereum, dai or trueUSD.
No minimum investment amounts are specified on Bank of Hodlers' website.
Conclusion
Bank of Hodlers pitches itself as a "customer-first bank", through which its affiliates can "earn interest on (their) crypto".
There's quite a bit to unpack in that, so let's start with banking regulations.
Banks are regulated in pretty much every country on the planet. If you want to launch a company and claim you're a bank, there are regulatory procedures you need to follow.
That leads us into Bank of Hodlers' shell incorporation in Singapore.
In a March 20th blog post on the Bank of Hodlers website, Darshan Bathija reveals a woefully inadequate understanding of finance regulation.
We're physically present and based out of India because that's where Sanju and I, and the whole team, are based out of.

The problem is, the Indian government hasn't come out and clearly declared what you can and can't do in the blockchain space.

Having such uncertainty doesn't create an ideal environment to foster innovation, at least from a legal standpoint.

We were fairly clear on why we needed to be registered outside, even though the market opportunity may seem appealing – given what you can and can't do in the market is not really clear and the Reserve Bank of India has basically instructed banks and payment providers not to deal with crypto companies.

Maybe if things change, chasing the Indian market makes more sense.
I feel like this is something I shouldn't have to point out, but anyways: You can't evade local banking regulations by operating through an offshore shell company.
Geez, if only it were that simple. Every Tom, Dick and Harry scammer out there would be running their own illegal bank.
Using cryptocurrency doesn't negate local laws.
Bathija himself acknowledges
the Reserve Bank of India has basically instructed banks and payment providers not to deal with crypto companies.
So here we have a fake bank operating out of India, in violation of a Reserve Bank of India directive.
And that's just the surface-level layer of the business.
Bank of Hodlers is tied to their BOH token. No technical details about the BOH token are provided on Bank of Hodlers' website or in their whitepaper.
Regardless, its basically a marketing coin.
Sign up as a Bank of Hodlers affiliate and get free BOH tokens. Recruit others and get more BOH tokens.
Bank of Hodlers set the internal value of BOH tokens, which affiliates can cash out through via an app.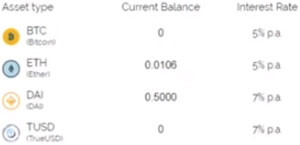 Then there's also the investment scheme offering annual returns.
Bank of Hodlers represents it generates external revenue through lending offered to its affiliates.
There is of course no proof of external revenue being used to pay Bank of Hodler affiliates.
This would require regulatory registration and appropriate legally required disclosures, which Bank of Hodlers is intentionally avoiding.
As it stands the only verifiable source of revenue entering Bank of Hodlers is new investment.
The use of which to pay annual returns and BOH token withdrawals, would make the company a Ponzi scheme.
And just an additional note on the lending scheme, what happens if I borrow a bunch and don't pay?
Sure I'll no doubt lose my BOH tokens and anything I've invested, but beyond that? What's Bank of Hodlers going to do?
To recap, we have a company operating illegally as a bank, offering an illegal investment scheme and thinking using cryptocurrency and offshore incorporation makes it all legitimate.
Oh boy.
At the time of publication Alexa pegs Bank of Hodlers' top sources of website traffic as Russia (12%), India (8%) and the US (6%).
Russia's basically scam heaven so we can ignore it. India and US have pretty strict banking and securities laws though, and Bank of Hodlers isn't operating legally in either of them.
On the plus side Bank of Hodlers are refreshingly transparent about who's running the company.
Whether this is stupid naivety or a genuine belief cryptocurrency is above the law though, I can't decide.
Either way be it an organic collapse or regulatory shutdown, the majority of Bank of Hodler affiliates will lose money.
As of last month the top BOH token holder was a Bank of Hodlers affiliate going by "Chicago Crypto Hustler" on YouTube.
The Bank of Hodlers account associated with this YouTube channel is "CryptoGhost444".
In a marketing video uploaded on May 10th, the owner of the CryptoGhost444 account states;
As users can see right now I've got 6300 Bank of Hodlers tokens so far.

As you can see, I'm number one on the leader board right now.

And this is come from getting in on these platforms first and foremost family.
If you haven't already signed up, you're not "getting into" Bank of Hodlers "first and foremost".
What that means is you're feeding those who get in early, like Bank of Hodlers management (who can create BOH tokens to withdraw on demand), and scammers like "Chicago Crypto Hustler".
In order for them to make money, everybody else has to lose it.
Update 24th June 2019 – Within 48 hours of this review going live, Chicago Crypto Hustler deleted the referenced Bank of Hodlers YouTube video.
Update 4th November 2021 – As of mid 2020 Bank of Hodlers rebranded as Vauld.
The company appears to have ditched its BOH Ponzi scheme model. Vauld offers annual returns on various cryptocurrencies.
As far as I can tell there's no longer an MLM compensation plan attached.
Update 14th August 2022 – Vauld collapsed in July 2022.