Arctic Nutrition Review: Finnish MLM with disclosure issues

Arctic Nutrition operates in the nutritional supplements MLM niche.
The company is based out of Finland and, on its website, represents it was founded in 1997.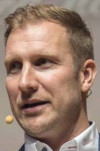 Heading up Arctic Nutrition is CEO Teemu Penttila (right).
Arctic Nutrition provide no information about Penttilla on their website. Possible due to language barriers, I couldn't find anything independently either.
Pentilla's LinkedIn profile suggests that although he resides in Finland, he also has connections to Russia.
Read on for a full review of Arctic Nutrition's MLM opportunity.
Arctic Nutrition's Products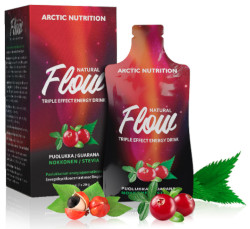 Arctic Nutrition market a range of nutritional supplements.
Flow – lingonberry based energy drink, retails at €21 EUR for a box of seven single-serve sachets
Elixir – six-berry juice combined with "potent herbs", retails at €49 EUR
Arctic Sun – Vitamins D and A and Finnish Sea Buckthorn supplement, retails at €24 EUR for a tub of 100 tablets
Arctic Oils – fish oil and berry seed oil fatty acid supplement, retails at €38 EUR for a tub of 100 capsules
Extreme – arctic bilberry and tropical spirulina weight control supplement, retails at €44 EUR for a tub of 100 tablets
Booster – arctic lingonberry and tropical noni fruit energy supplement, retails at €44 EUR for a tub of 60 capsules
Vital – arctic bilberry colostrum supplement, retails at €44 EUR for a tub of 100 tablets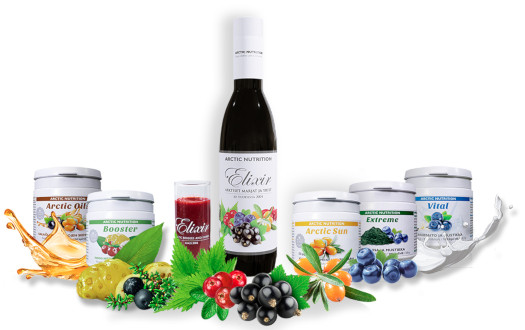 Arctic Nutrition claims its products are
are manufactured in collaboration with business partners who are best-suited for processing and manufacturing these products.

We do not publicise the contact information of our production facilities or business partners (at their request).
That said, Arctic Nutrition's marketing material represents its products are made from "arctic plants".
Our product series is based on berries and herbs from Arctic nature.

We complement these with raw materials gathered from the cleanest and unique areas of the world.
Based on Arctic Nutrition's website FAQ;
berries and seeds are grown in Finland (lingonberries are also sourced from Sweden)
colostrum is sourced from Bavaria, Germany
noni fruit is sourced in freeze-dried powdered form from Hawaii
spirulina pacifica (freshwater seaweed) is sourced from Hawaii
fish oil is sourced from "the clean regions of the Northern Atlantic"
Arctic Nutrition's Compensation Plan
Arctic Nutrition do not provide a copy of their compensation plan on their website. Nor was I able to find one from an external source.
Arctic Nutrition to provide a vague compensation summary, which forms the basis for the information provided below.
Arctic Nutrition Affiliate Ranks
There are thirteen affiliate ranks within Arctic Nutrition's compensation plan:
Representative
Team Trainer
Senior Team Trainer
Manager
Senior Manager
Director
Senior Director
Vice President
Senior Vice President
President
1 Diamond President
2 Diamond President
3 Diamond President
Note that Arctic Nutrition do not provide rank qualification criteria.
Fast Start Bonus
Arctic Nutrition claims their Fast Start Bonus 'will help you to get started and encourage to move forward.'
No specific information is provided.
Typically a Fast Start Bonus rewards affiliates for recruiting affiliates and/or signing up new customers.
Residual Commissions
Arctic Nutrition pays residual commissions via a binary compensation structure.
A binary compensation structure places an affiliate at the top of a binary team, split into two sides (left and right):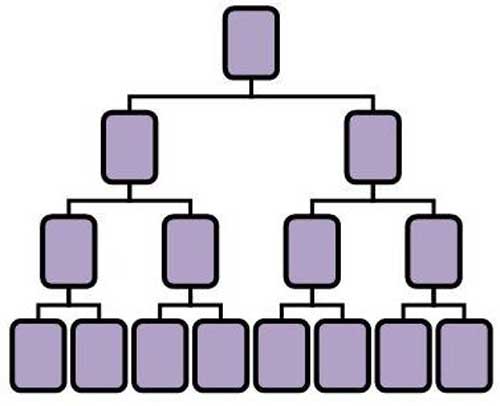 The first level of the binary team houses two positions. The second level of the binary team is generated by splitting these first two positions into another two positions each (4 positions).
Subsequent levels of the binary team are generated as required, with each new level housing twice as many positions as the previous level.
Positions in the binary team are filled via direct and indirect recruitment of affiliates. Note there is no limit to how deep a binary team can grow.
Arctic Nutrition do not provide specifics pertaining to residual commission rates.
Earning potential does however appear to be tied to rank progression: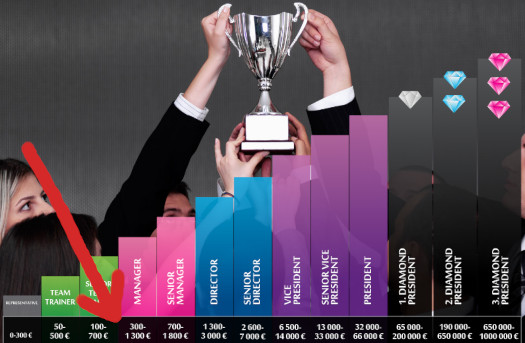 This suggests that residual commission rates and any earnings caps are tied to rank.
Rank Achievement Bonus
Arctic Nutrition rewards affiliates with the following Rank Achievement Bonuses:
qualify as a Senior Team Trainer and receive €50 EUR
qualify as a Manager and receive €200 EUR
qualify as a Senior Manager and receive €500 EUR
qualify as a Director and receive €1000 EUR
qualify as a Senior Director and receive €2000 EUR
qualify as a Vice President and receive €5000 EUR
qualify as a Senior Vice President and receive €10,000 EUR
qualify as a President and receive €25,000 EUR
Whether Diamond ranks receive a Rank Achievement Bonus is not clarified.
Global Bonus Pool
Arctic Nutrition takes 5% of company-wide revenue and places it into a Global Bonus Pool.
Joining Arctic Nutrition
Arctic Nutrition do not provide affiliate membership costs on their website.
Conclusion
The biggest issue with Arctic Nutrition is disclosure. Which is odd for an MLM company claiming to have been around for 24 years.
Arctic Nutrition do a great job marketing their products (manufacturing info isn't a deal-breaker) and listing out retail options.
Preferred customer options are marketed in packs, which let an affiliate mix and match whatever they need:
Bronze Pack – starts at €29 EUR a month for three products on monthly autoship
Silver Pack – starts at €69 EUR a month for three products on monthly autoship
Gold Pack – starts at €99 EUR a month for twelve products on monthly autoship (includes one bonus product)
There is of course also regular preferred customer autoship, which Arctic Nutrition claims provides a 25% to 30% discount.
There's also an "Arctic Vitality Plan", which promises to provide "a new, more energetic, and healthier you."
I can't speak to that but it gives retail customers a plan to follow, from which they should be able to ascertain any noticeable difference.
That unfortunately is where Arctic Nutrition's disclosures stop.
The elephant in the room is Arctic Nutrition's compensation plan. Why provide a vague summary and not a full compensation document?
There is no excuse for any established MLM company to not provide compensation documentation to the public.
Arctic Nutrition being secretive about their compensation raises suspicion.
Seeing as the company fails to provide consumers with adequate information for them to make an informed decision about the MLM opportunity, I'll aim this next section at prospective Arctic Nutrition affiliates.
What you want to be looking out for is rank qualification that's tied to self-consumption.
Typically this will be PV, but if there's no retail component assume that you'll be qualifying on your own spend, which lends itself to Arctic Nutrition operating as a pyramid scheme.
The other thing to check up on is whether the Fast Start Bonus pertains to retail sales or a recruited affiliate's order spend.
If it's the latter, again this leads to potential pyramid scheme territory (you sign up, put in a $x order and get paid to recruit others who do the same).
There's no legitimate reason for an MLM company to hide compensation information, so I'm not willing to give Arctic Nutrition the benefit of the doubt on this.
It's a red flag and something the company needs to address.
One last potential red flag to look out for is anyone marketing Arctic Nutrition's products as a medicinal alternative.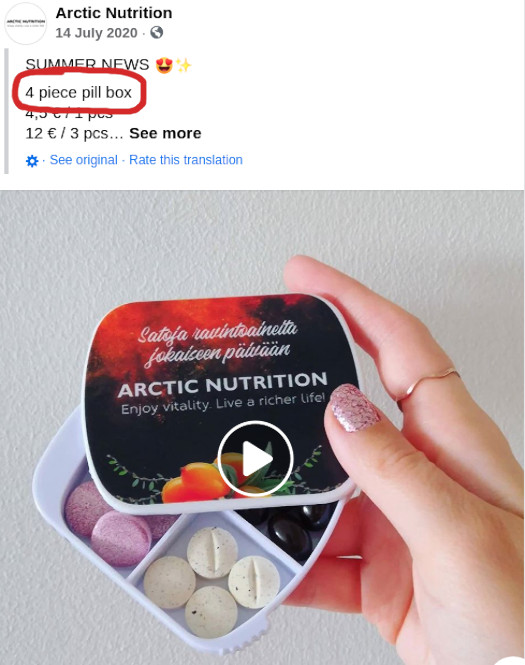 The implication that Arctic Nutrition's supplements are the equivalent of medicine is not only illegal, it's also a health hazard.
For their part Arctic Nutrition state in their website FAQ;
Could I receive instructions for use if I have some kind of illness?

Our nutritional supplements are foodstuff, and we can only make health claims about them that have been approved by Finnish law.

We are compliant with Finnish legislation. That is why we cannot share instructions regarding our products that would be different from the product label.
Hopefully that's not just pseudo-compliance. Be wary of anyone "prescribing" Arctic Nutrition's products as a medicinal equivalent or replacement.