Adsactly Hits Review: Adsactly enter Ponzi points market

There is no information on the Adsactly Hits website indicating who owns or runs the business.
The Adsactly Hits website domain ("adsactlyhits.com") was registered on the 28th of November 2012, with Micah Wallace listed as the owner. An address in Ontario, Canada is also provided.
Micah Wallace is one of the co-founders of Adsactly, a recruitment-driven adcredit scheme launched in early 2012. Randy Howard was the other known co-owner of the company.
Update 8th April 2017 – Randy Howard advises he gave his
share of Adsactly over to Micah in the beginning of 2012 and stepped away from Adsactly.

What Micah has done with the site and business has nothing to do with me. I have not had anything to do with Adsactly since left.
/end update
Today the Adsactly website redirects to "adsactlycrypto.com", suggesting the scheme has collapsed.
The AdsactlyCrypto website appears to be tracking a fund for investment into "AdsactlyKing". At the time of publication, the fund's value is listed as $58,348.
Read on for a full review of the Adsactly Hits MLM opportunity.
The Adsactly Hits Product Line
Adsactly Hits has no retailable products or services, with affiliates only able to market Adsactly Hits affiliate membership itself.
The Adsactly Hits Compensation Plan
The Adsactly Hits compensation plan sees affiliates invest between $10 to $15,000 in exchange for "action points".
Jasper – invest $10 and recieve 100 action points
Sapphire – invest $25 and receive 200 action points
Chalcendony – invest $50 and receive 300 action points
Emerald – invest $100 and receive 400 action points
Sadonyx – invest $250 and receive 500 action points
Sardius – invest $750 and receive 600 action points
Chrysolyte – invest $1500 and receive 700 action points
Beryl – invest $2000 and receive 800 action points
Topaz – invest $3000 and receive 900 action points
Chrysoprasus – invest $5000 and receive 1000 action points
Jacinth – invest $7500 and receive 1100 action points
Amethyst – invest $15,000 and receive 1200 action points
Adsactly affiliates are also able to acquire action points by recruiting new Adsactly Hits affiliates and advertising the opportunity.
Action points are assigned a value based on the flow of newly invested funds into Adsactly Hits, with affiliates able to convert accumulated action points into a ROI based on the current value.
Referral commissions are paid out across two levels of recruitment (unilevel):
level 1 (personally recruited affiliates) pays 10%
level 2 pays 5%
Adsactly Hits also offer a a Monthly Bonus Pool, made up of of 5% of invested funds company-wide.
To qualify for a share in the Monthly Bonus Pool, an Adsactly Hits affiliate must recruit two new affiliates each month they wish to qualify.
Finally crypto-tokens are mentioned, which appears to be Adsactly Hits rewarding affiliates with various cryptocurrencies. Horizon, BitCoin, Gemz, Litecoin and Bitcrystals are mentioned in the Adsactly compensation plan.
Joining Adsactly Hits
Affiliate membership with Adsactly Hits is free, however affiliates must initially invest between $10 and $15,000 to participate in the MLM income opportunity.
Conclusion
Following the collapse of Adsactly as originally conceived, the company appears to want a slice of the Ponzi points market.
Adsactly Hits affiliates invest real money in exchange for action points. These action points can then be exchanged for cash or various cryptocurrencies, at an exchange rate determined by the rate of new investment into Adsactly Hits.
In other words, Adsactly Hits through various payment methods use newly invested funds to pay off existing investors. This makes it a Ponzi scheme.
For now Adsactly Hits is limited to their action points, eventually however it appears the company want to launch its own cryptocurrency: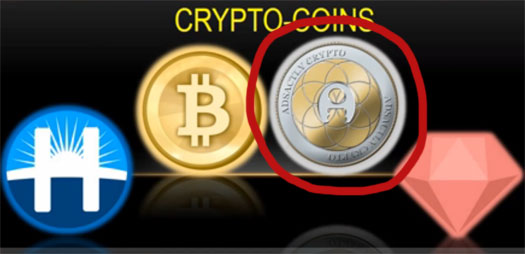 Interestingly enough, Adsactly appear to have first announced their cryptocurrency "ADX" back in August of 2014:
ADSactly has decided to make a big entrance into the Crypto-World of Precious Numbers!

We will have 2 initial coin offerings (ICO's), the first one will be offered to all  Members of ADSactly.

The Second ICO will be hosted on a proprietary exchange that is being designed to host Public or Private IPOs in the Crypto-World.
The last update was published on March 28th, 2016 and suggests the  initial launch of the Adsactly cryptocurrency flopped:
Anybody that purchase ADX V1 Tokens will be receiving Double the Amount of ADX V2 Tokens when the ITO Finishes later on this year more updates will be posted here when the time is right.
"ADX V2" is probably going to be the cryptocurrency Adsactly are hoping to attach to Adsactly Hits.
In any event, mixing MLM with a cryptocurrency seeded by Ponzi points is a recipe for disaster. Decentralized or not, historically legitimate cryptocurrency exchanges and merchants have wanted nothing to do with such schemes.
If Adsactly Hits do eventually launch a cryptocurrency, don't except anything different.
Otherwise, as with all such schemes as new investment drops off so too will the value of action points. These points aren't worth anything outside of Adsactly Hits, so affiliates are left helpless as they watch their investment collapse.
By the time that happens early investors have already withdrawn the majority of funds invested, leaving recovery efforts a dim prospect.
Oh and owing to Adsactly's collapse, expect Adsactly Hits to be preloaded by a bunch of investors hoping to recoup their losses in the previous scheme.
Hence the internal Adsactly Hits prelaunch until May 1st, after which they'll be looking for new suckers to fund their action point ROIs.