Adikas Review: Confusing fifteen-tier matrix cycler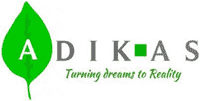 There is no information on the Adikas website indicating who owns or runs the business.
The Adikas website domain ("adikas.us") was registered on the 24th of February 2015, with an "Adika Michael" (below right) listed as the domain owner. An address in Oyo, Nigeria is also provided.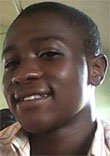 Far be it from me to comment on stereotypes, but Michael Adika's Facebook profile reads like something you'd expect from someone in Nigeria:
7th August, 2014: Hello, I will like to help those who want to help them self now. I have a per day income software, the software pay $100 daily.

19th September, 2014: This is the Best way to earn $50 without investing, or reffering (sic). It only takes 2-3 hours to earn.

29th November, 2014: Turn $5 to $10 within 2 hours payment accepted: Payza, Ego pay, Perfert (sic) Money, Solidtrustpay.

16th December, 2014: Part Time Work For Serious People Earning Potential = $ 5000 per month. Steps 1. Get $5…

16th December, 2014: JOB VACANCY FOR PART TIMERS AND FULL TIMERS.

JOB DETAILS: Copy and paste Username and Emails

27th December, 2014: DO YOU KNOW YOU CAN EARN $500 DAILY WITH THIS THREE SYSTEM ? NO BE JOKE OO, ITS REAL.

January 19th, 2015: BEST DOUBLER PACKAGE

Turn $1.50 to $10 above Hourly

January 24th, 2015: <<<====Double your $1.50 Hourly====>>>

Let me teach you how to Double $1.50 Hourly, you only Needs $1.50 to get the software and the Set up.

February 16th, 2015: Lets Teach you to Earn $200 per Day Just with $3.
Advertisements for Adikas first appeared on Adika's profile on the 6th of March, 2015.
Read on for a full review of the Adikas MLM business opportunity.
The Adikas Product Line
Adikas has no retailable products or services, with affiliates only able to market affiliate membership with the company itself.
A number of products do appear on the Adikas website, and can be purchased by non-affiliates, however this appears to be external to the MLM business opportunity.
Affiliate purchases of listed products however are commissionable, paid out as per our Adikas compensation plan breakdown below.
As to where Adikas products are sourced, I searched the descriptions of five random products across varying offered niches, to find all of them copy and pasted from DHgate listings.
For those unfamiliar with the site, DHgate
provide a world leading online trade platform for Chinese sellers and global buyers.
Basically it's a drop-shipping service for cheap Chinese goods. All Adikas have done is copy and paste available DHgate product listings into their own storefront.
If anyone does actually purchase anything, Adikas then purchases the item through DHgate and has the product shipped to the buyers address.
The Adikas Compensation Plan
The Adikas compensation plan primarily paid out using a series of matrices.
Adikas use an infinity by four and infinity by five matrix to pay commissions out with, which is where the confusion of the plan starts.
As I understand it, you're basically looking at fifteen tiers of matrix, with a 20% commission paid as positions in each tier are filled:
Stage 1 – $1
Stage 2 – $2.5
Stage 3 – $5
Stage 4 – $10
Stage 5 – $125
Stage 6 – $250
Stage 7 – $500
Stage 8 -$1000
Stage 9 – $2000
Stage 10 – $4000
Stage 11 – $8000
Stage 12 – $16,000
Stage 13 – $32,000
Stage 14 -$64,000
Stage 15 – $128,000
Remember the above positions are entry costs, with a 20% commission paid out as each position in the applicable matrix tier is filled.
Note that according to the Adikas compensation plan, five initial positions must be filled before commissions are paid out.
What makes little sense is the unilevel hybrid nature of the matrices, allowing an affiliate to have an infinite number of wide positions in the matrix.
Each affiliate they recruit extends the matrix out one level width-wise, yet the compensation plan material states:
We pay every level and also when your matrix is Completely filled.
Depth wise the matrices are capped at 4 or 5, with five levels of depth kicking in from Stage 7. Both the 4 and 5 level deep matrices have unlimited width though, so how they are going to fill is a mystery.
Product Purchases
Should recruited affiliates purchase products from the Adikas online store, commissions are paid out via a regular unilevel compensation structure.
A unilevel compensation structure places an affiliate at the top of a unilevel team, with every personally recruited affiliate placed directly under them (level 1):

If any level 2 affiliates recruit new affiliates they are placed on level 2 and so on and so forth down a theoretical infinite number of levels.
Adikas cap payable unilevel levels at 4 or 5, depending on whether or not an affiliate has bought into a Stage 7 or higher matrix yet.
Commissions are paid out as a percentage, based on what level of the unilevel team the affiliate purchasing the products is placed:
Stages 1-6
level 1 (personally recruited affiliates) – 10%
level 2 – 8%
level 3 – 5%
level 4 – 2%
Stage 7 or higher
level 1 – 12%
level 2 – 9%
level 3 – 5%
level 4 – 3%
level 5 – 1%
Monthly Subscription Fee Commissions
Each Adikas affiliate is charged a monthly subscription fee, which is tied to the highest matrix tier an affiliate has bought a position in:
Stages 5 and 6 – $50 a month
Stage 7 or higher – $100 a month
These fees are commissionable, paid out via the same unilevel compensation structure as Product Purchases (see above).
Stages 1 to 6
level 1 (personally recruited affiliates) – 20%
level 2 – 15%
level 3 – 10%
level 4 – 5%
Stage 7 or higher
level 1 – 25%
level 2 – 20%
level 3 – 15%
level 4 – 7%
level 5 – 3%
Performance-based Bonuses
Various performance-based bonuses are tied to certain matrix tiers, however these are poorly explained and qualifications for the ranks cited are not provided.
As such the explanation of the bonuses provided in the Adikas compensation plan material is meaningless,  and I have omitted them from this compensation plan breakdown.
Joining Adikas
Three affiliate membership options are advertised on the Adikas website:
When you pay a onetime membership fee of $1 or $5 or $10, you become our partner and have the privilege of enjoying among other things.
The difference between these three options is unclear, with earnings instead dictated by the purchase of matrix positions.
The more spent on matrix positions, the higher an Adikas affiliate's income potential.
Conclusion
The Adikas opportunity feels haphazardly put together. The compensation plan gives off a vibe of someone who wanted to try something different, but failed horribly on execution.
The concept of a unilevel matrix cycler makes no sense, as matrices are required to be filled in a cycler. This doesn't happen in a unilevel, which can extend out to infinite width.
This is probably why Adikas' compensation plan material makes little sense and appears to be all over the place.
The idea behind Adikas is obviously to sign up new affiliates and get them to buy in to the cyclers, whether they understand what's going on or not.
Michael Adikas sits at the top of every cycler tier, and naturally stands to walk away with the majority of commissions paid out.
The DHgate product line up is reflective of the amount of effort put into Adikas, but nowhere is it more obvious than in Adika's own advertising of Adikas on Facebook:
BEST WAY TO TURN ONLY $1 (#200 naira) INTO $2,500 (#500,000 naira).

Welcome to ADIKAS Society, With ADIKAS your financial freedom is in your Hand. We have made a profitable Business plan for you and your Team.

BUSINESS OPPORTUNITY

This how you can make $2,500+ in just a month with ADIKAS $1 Trail Distributors Plan works:

1. Join ADIKAS society for only a one-time payment of $1 as a Trail Distributor.

2. Introduce 10 friends or Families to your Team

3. They Duplicate process 4 times

5. You earn $2,500+ within a month.

6. Upgrade to the Next plan.
Sign up and pay your fees, recruit others who do the same (your friends and family no less) and get paid.
As with all recruitment-driven schemes, once recruitment of new affiliates slows down commissions paid in Adikas will grind to a halt.
Nobody is paying $50 to a $100 a month in subscription fees if they aren't earning anything, with most people unlikely to make it past their first month.