Adasa Group Review: 1% a day trading bot BTC Ponzi

Adasa Group provides no information on its website about who owns or runs the company.
In fact as I write this, Adasa Group's website is nothing more than an affiliate login page: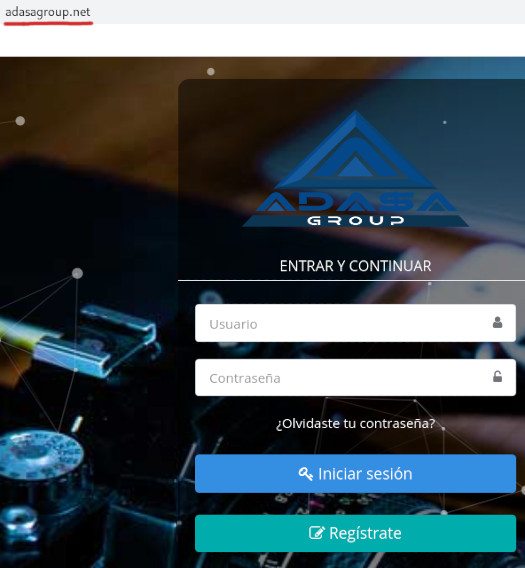 Adasa Group's official marketing material cites "Elizabet" as CEO of the company: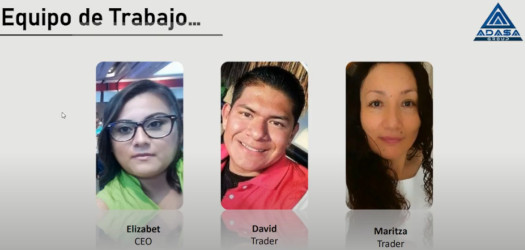 No information, not even a last name, is provided.
Elizabet has appeared in at least one Adasa Group marketing video: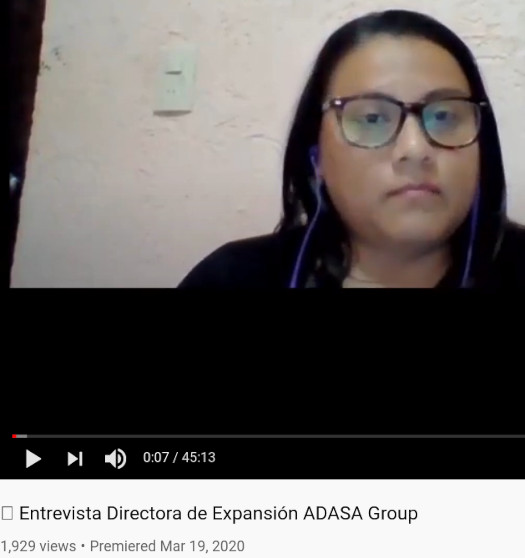 Beyond that, who she is and what her MLM history is, if any, is unclear.
Elizabet speaks Spanish and Adasa Group's website defaults to Spanish. Alexa currently ranks Mexico (56%), Peru (27%) and Uruguay (10%), as the top sources of traffic to Adasa Group's website.
Given Spanish is the official language of all three countries, it should be obvious Adasa Group is likely being run out of Mexico, Peru and/or Uruguay.
Adasa Group's website domain ("adasagroup.net") was privately registered on March 21st, 2020.
As always, if an MLM company is not openly upfront about who is running or owns it, think long and hard about joining and/or handing over any money.
Adasa Group's Products
Adasa Group has no retailable products or services, with affiliates only able to market Adasa Group affiliate membership itself.
Adasa Group's Compensation Plan
Adasa Group affiliates invest bitcoin on the promise of a 1% daily ROI.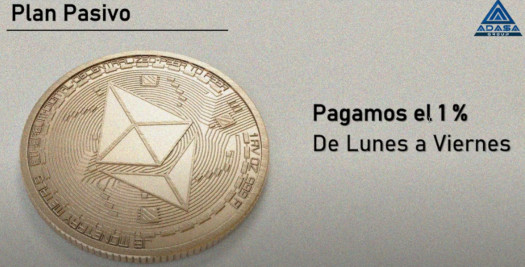 Pack 50 – $50 in BTC
Pack 100 – $100 in BTC
Pack 200 – $200 in BTC
Pack 500 – $500 in BTC
Pack 1000 – $1000 in BTC
Pack 5000 – $5000 in BTC
Pack 10,000 – $10,000 in BTC
There doesn't appear to be any term limit on Adasa Group's investment contracts.
Referral Commissions
Referral commissions are paid out via a unilevel compensation structure.
A unilevel compensation structure places an affiliate at the top of a unilevel team, with every personally recruited affiliate placed directly under them (level 1):

If any level 1 affiliates recruit new affiliates, they are placed on level 2 of the original affiliate's unilevel team.
If any level 2 affiliates recruit new affiliates, they are placed on level 3 and so on and so forth down a theoretical infinite number of levels.
Adasa Group caps payable unilevel team levels at five.
Referral commissions are paid out as a percentage of bitcoin invested across these five levels as follows:
level 1 (personally recruited affiliates) – 5%
level 2 – 2%
levels 3 to 5 – 1%
Career Plan
Adasa Group's compensation plan states:
For every $100,000 billed, we pay you 7%.
This sounds like a downline investment bonus however what criteria the $100,000 is measured from is unclear.
Joining Adasa Group
Adasa Group affiliate membership is free.
Full participation in the attached income opportunity however requires a minimum $50 investment in bitcoin.
Conclusion
Adasa Group is your typical MLM crypto Ponzi scheme, targeting Spanish-speaking investors across Central and South America.
The company represents that it generates external revenue via cryptocurrency trading.

We are a startup dedicated 100% to trading in cryptocurrencies.
From what I've been able to gather this is the standard "trading bot" ruse.
Adasa Group provides no evidence it is engaged in trading. More importantly, there is no evidence Adasa Group is using external revenue of any kind to pay ROI withdrawals.
Adasa Group is also not registered to offer securities in any jurisdiction, meaning that at a minimum Adasa Group is committing securities fraud.
As it stands the only verifiable source of revenue entering Adasa Group is new investment.
Using new investment to pay a daily 1% ROI makes Adasa Group a Ponzi scheme.
As with all MLM Ponzi schemes, once affiliate recruitment dries up so too will new investment.
This will starve Adasa Group of ROI revenue, eventually prompting a collapse.
The math behind Ponzi schemes guarantees that when they collapse, the majority of participants lose money.