Youngevity prevails on outstanding defamation claims

Following on from a settlement reached last November, motions for summary judgment pertaining to outstanding claims have now been ruled on.
In summary, Youngevity's Motion for Summary Judgment was granted. Wakaya Perfection's Motion for Summary Judgment was denied.
The motions pertained to several outstanding defamation related counterclaims.
As summarized by the court;
Wakaya and the Individual Counterclaim Plaintiffs allege that

(1) Dr. Joel Wallach made a series of false and defamatory claims about Wakaya that were recorded by a Youngevity distributor;

(2) on March 21, 2016, Steve Wallach sent an email to Youngevity's distributor network accusing Wakaya of "engaging in theft, misappropriation of confidential information, and breaching various provisions of the Youngevity Policies and Procedures";

(3) Youngevity made false and defamatory statements in court pleadings;

(4) Youngevity disseminated the false and defamatory pleadings to its distributor network;

(5) Youngevity issued a March 23, 2016, press release discussing the false and defamatory court pleadings;

(6) Michelle Wallach alleged Wakaya's products make users sick in a social media post; and

(7) the Counterclaim Defendants made false and defamatory statements on www.wakayaperfectiontellall.com.

With respect to clams made by Joel Wallach (right), in his defense he argued
he is entitled to summary judgment because the only evidence of him making these statements — audio recordings — violate California and Washington law and are inadmissible and because the statements are privileged under California's litigation and common interest privileges.
The court didn't issue a ruling on that but found Wallach's statements to be "protected under common interest privilege".
This was due to Wakaya Perfection failing to demonstrate Wallach made the offending comments with malice.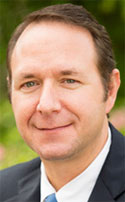 The court found Steve Wallach's email was "protected under California's litigation and common interest privileges", due to it being directly related to Youngevity's claims.
The claim against Michelle Wallach and website postings were found to be mooted as result of the November settlement.
The allegedly offending website was found to be run by a third-party, meaning the claim would have gone against Wakaya Perfection in any event.
Wakaya Perfection's claims under California's Unfair Competition Law were rejected, due to the company failing to plead for injunctive relief.
I believe this wraps up Youngevity's lawsuit against Wakaya Perfection, as well as their counterclaims.
Just in case I'll continue to monitor the case docket for a few months still. If there are any further updates I'll add them below.
Update 23rd February 2021 – On February 4th Youngevity also prevailed on summary judgment on counterclaims pertaining to cross-recruitment.
The evidence demonstrates that there is no material dispute of fact that the Counterclaim Plaintiffs (Wakaya Perfection and their distributors) violated the Cross-Recruiting Provision.

Accordingly, their claim for breach of the implied covenant of good faith fails.

Provision and Youngevity was within its contractual rights to terminate their distributorships.

The conversion claim therefore fails because the Counterclaim Plaintiffs cannot establish that Youngevity acted wrongfully.

For the reasons discussed above, the Court GRANTS Youngevity's motion for summary judgment on counterclaims two (for breach of contract), three (for breach of the covenant of good faith and fair dealing), and four (for conversion).
These counterclaims "were not affected by the settlement", hence the move for summary judgment by both sides.
Pending any other outstanding claims, I believe that is the end of unresolved litigation between Youngevity and Wakaya Perfection.