Xocai Norway member Association threatens critics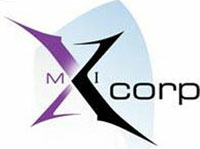 These days most of the lawsuits we hear about in the MLM industry are from former members suing a company they used to belong to, or government agencies bringing cases against a particular MLM company that was doing something they shouldn't.
Despite the constant legal threats, death threats, legal action, insults and accusations that those of us who attempt to cover the MLM industry endure to provide the general public with reliable and up to date information, thankfully we're for the most part left alone to get on with what we do.
Unfortunately however this isn't always the case and today we look at one such recent example involving Norwegian Xocai members and a local blogger who dared to analyse and raise concerns about the business.
Xocai, for those unfamiliar with the company, is based in the US and was founded back in 2005 by mother and son duo Jeanette and Andrew Brooks. Xocai are a division of parent company 'MXI Corp' and, using a MLM business model, market what they call "healthy chocolate" to the world (for more info on Xocai, see the BehindMLM Xocai review).
In Norway, Xocai's healthy chocolate is marketed as being
beneficial for diabetics
able to strengthen the immune system
help against fatigue and provide extra energy
improve memory and concentration
prevent various forms of cancer, heart disease and blood clots
balance glucose levels
prevent skin diseases (eg. psoriasis)
improve digestion
help against osteoporosis and calcium deficiency
fight off depression
prevent visible signs of early ageing
stabilise blood pressure
prevent infections
A tall order I'm sure you'll agree for a mere bar of chocolate – healthy or not.
One particular Norwegian blogger, going by the name of "Morten", took objection to the manner in which Xocai was being advertised in Norway and wrote a series of blog posts critical of the way Xocai was being marketed locally.
These articles were published in 2010 and, as is often the case here on BehindMLM a lengthy discussion on the topics Morten covered in his analysis followed.
After a while the discussions organically tapered off with the original article serving as a beacon of third-party analysis for those conducting their due diligence on Xocai in Norway.
Then, coimpletely out of the blue, in April of this year the Norwegian chapter of Xocai affiliates, under the banner of the organisation 'Sjokoservice Norge', sent Morten the following email:
Hello,

As an association for over 9 000 Norwegian Xoçai-members, we have over the last year received over a hundred complaints from our members concerning your blog.

Most of our members seem to think enough is enough when it comes to your defamatory claims about the product and brand name Xoçai, the company MXI Corp. and the representatives of the company – thus everything you have written on your blog for some time now has been sent to the company's lawyers in the USA – where these are currently preparing a lawsuit on the grounds of your untrue claims that have damaged the brand name and product Xoçai, the company MXI Corp. in the USA and the company's representatives.

From the signals we have received it will be a seven digit lawsuit, and that's not in Norwegian «kroner».

This is because the company now wishes to make an example once and for all, and such create precedence for other countries in Scandinavia and Europe.

We have also been asked on numerous occasions to account for your blog and person on our website, which we now have done on the grounds of information sent by our members.

You can read more on: sjokoservice.no.

We are of course aware that the company [company name removed] doesn't have any responsibility for your blog – but as it can be documented that a lot of your activity on the blogpage has been during work hours, we assume it is with your employer's [company name removed] knowledge and blessing in accordance with your terms of employment.

In the light of your cynical activities it must be admitted that this isn't the best advertisement for the company [company name removed] and your co-workers, neither now nor when the process starts.

Best regards,

Foreningen Sjokoservice Norge
Quite obviously furious that someone dared critically analyse Xocai and its product,  Sjokoservice Norge, through MXI Corp in the US, seemingly wanted to "make an example" out of Morten to discourage other analysts and commentators from looking too closely into what Xocai's Norwegian members were getting up to.
The threats didn't just stop there though, Sjokoservice Norge then took it one step further and published an open letter on their association's official website accusing Morten of making 'untrue, undocumented and defamatory claims' and reiterated the claim that 'all his untrue statements and defamatory claims have now been sent to the company's lawyers in the USA to initiate a lawsuit'.
The open letter from Sjokoservice Norge included a photo of Morten, information on the company he works for, his private phone number, home address, email addresses and encouragement for readers to harass Morten using the information Sjokoservice Norge had supplied.
As is commonly the case with companies and individuals that threaten lawsuits against those who participate in analysis of the MLM industry, the letter made no mention of what exactly was "untrue, undocumented and defamatory", but rather merely sought to punish Morten for expressing his views.
Rather then state what was factually incorrect about Morten's article and analysis, Sjokoservice Norge used the flimsy (and sadly common) dismissive argument that
[Morten] employed by [anonymous company] has for some time played a cynical, unethical and immoral game to promote his own website (blog) to earn money.
An amusing irony at best, given that MLM companies and their affiliates' primary objective is to make money themselves, and at worse a painfully thin strawman defense, in that it fails to even remotely address the concerns and valid points raised.
Cmon guys, if you want to run around the internet blindly claiming that Xocai chocolate "prevents cancer" (amongst other things), sooner or later someone is bound to call you out on it.
Had that of been the end of it, even at this point it's all too easy to wholly condemn the actions of Sjokoservice Norge undertook on behalf of the alleged 9,000 Norwegian Xocai members they represent.
By all means refute the analysis and claims made, as with BehindMLM open channels of communication are always made available via blogging platforms so it's not like this isn't possible. But extending far beyond that, the intention of Sjokoservice Norge goes clearly beyond the supposed defense of Xocai and it's painfully obvious they saw fit to attempt to make an example of Morten on their own.
The day after the Sjokoservice Norge letter went up on their website, the association sent Morten yet another email:
Hi,

As the association for Norwegian Xoçai members we have over the last year received hundreds of complaints concerning your blog.

Most of our members seem to think enough is enough when it comes to you defaming claims about the product and brand name Xoçai, the company MXI Corp. and the representatives of the company, where everything that has been written on your blog for some time has been sent to the company's lawyers in the USA.

We have also been asked on numerous occasions to account for your blog and person on our website, which we now have done on the grounds of information sent by our members.

You can read more on: sjokoservice.no

The last weeks the organization has received several e-mails from Norwegian Xoçai members, with the following attachments.

From what we've been told this information is being sent out to ca. 9000 members in Norway alone, as well as your co-workers at [anonymous].

It's obvious someone has put a lot of effort in gathering this data. Who is responsible, and why information concerning your family and home address has been sent out to our members all around Norway is something on which we don't wish to speculate, but in the light of the information we have received we assume the probability of you receiving quite a few inquiries from Norwegian Xoçai members is high.

Best regards

Foreningen Sjokoservice Norge
In a nutshell?
We can't disprove or adequately address your valid points and concerns, so instead we're just going to make your life difficult to discourage others from asking too many questions.
The attachments referenced in the email included
detailed directions to Morten's house
photos and personal information of Morten's parents, siblings and wife (occupations, date of birth and addresses)
Google maps photos of Morten's house
If you read between the lines Sjokoservice Norge are quite openly asserting that Morten can expect visits and confrontation from Xocai's Norwegian members after actively distributing the information to them.
Sjokoservice Norge, who charge Norwegian Xocai members $57 USD a year for membership, is headed up by Chairman Terje Ragnar Babsvik and spokesperson Roger Meyer. As I understand it, neither of these men (or anyone from Sjokoservice Norge) contacted Morten in an official capacity before they made legal threats and published personal information on the organisation's website.
Babsvik is credited as being a Xocai 'Double Diamond Executive' and has been credited at a company conference as being 'the most successful (Xocai) distributor outside the U.S..'
Despite the open-ended threats made against Morten, his family and his co-workers, seeing as Sjokoservice Norge had failed to stipulate what exactly it was they believed was 'untrue, undocumented and defamatory' Morten responded by extending Sjokoservice an olive-branch, giving them a chance to clarify their concerns:
Hi,

I refer to the e-mail sent to [anonymous]@[anonymous].no at 14:31 today, as cited below.

Thank you for the feedback. If you can specify and document which claims you consider incorrect on my website I will of course correct these.

I want the information I publish to be as correct as possible so people who look for information on the subjects I write about will get as correct as possible picture of the situation.

I invited you to such a dialogue when I published the article. I quote from the blogpost:

"If you have information which could contribute to clarify some of these points I would appreciate you leaving a comment."

I would appreciate it if you could provide the name and telephone number of a representative of your association, so I can contact this person to discuss the case more closely.
Not surprisingly, the response Morten received from Sjokoservice Norge failed to make note of a single example,
I refer to your email of April 23rd.

As the association for representatives in Norway we take note of your wish to publish as correct as possible information on your blog. This is, however, too late, as the brand name Xoçai already is done as a result of untrue and defamatory claims.

That you invited to a dialogue when publishing the article is of no consequence, since the company behind the brand Xoçai in the USA never received such.

In addition you have the cheek to attempt to play the ball over to us by writing "If you can specify and document which claims you consider incorrect on my website I will of course correct these."

When untrue and defamatory claims about the brand Xoçai, the company MXI corp. and the representatives of the company are put forth it is not our responsibility to disprove this, but you as the person responsible for and editor of the blog who has to document the defamatory claims presented.
Almost predictably, at the heart of Sjokoservice Norge's actions is not something that can simply be backed up with fact, but rather the hope that the mere act of threats against the author will be enough to discredit the information itself.
We can see no reason for further controversy on this subject, as your untrue statements and libelous claims have been sent to the company's lawyers in the USA to start proceedings.

It can still be said that after we published information on your blog and person on our website we receive feedback from our members daily.

In a closed group on Facebook your blog and person is currently the subject of heated discussion, where creative ideas are being put forth to stop your attack on the product Xoçai, the company MXI Corp. and the representatives of the company – once and for all.

The Xoçai-representatives in Norway are in principle a pleasant and polite group of adults, but now most of them fell enough is enough, and many are becoming really cranky.

Some of the posts on Facebook and the e-mails we receive daily are so angry and crass that we have to do our utmost to calm their tempers.

We have received many suggestions; from warning against your blog and person in all social media and blogs, to contacting newspapers. We can imagine the title: "Bloggers puts forth false claims in cynical ploy to make money on advertisements".

[Morten] and the blog [anonymous].no will be used as examples in the article. Some of our members work within the media and have already found interest for this angle.

Some also wish to gather a group of people to visit you at [place of residence] to discuss your blog face to face. We have of course discouraged such action, but it's out of our hands.
In Norway publishing the personal contact details of someone, their family and the place of their employment and encouraging your organisations members to contact these people apparently constitutes the discouragement of such actions Sjokoservice Norge's member wished to undertake, as detailed above.
In the light of the above, and when the case now is with the company's lawyers, we can see no reason to discuss the case over telephone. However, 9000 Norwegian representatives have some pull within the company MXI corp. in the USA.

A suggestion could be that you remove all mention of the product Xoçai, the company MXI corp. and the representatives of the company from your blog.

If you agree to such a solution we will remove what is written about you on our webpages, as well as asking our 9000 Norwegian members to bury the hatchet.

In addition to this we will do our utmost to influence our parent company MXI corp. in the USA, so they might put the case on ice since the case seems to have been resolved.

We remain still – the choice is yours.

Best regards

Foreningen Sjokoservice Norge
And there in the above paragraphs you have the crux of the matter. Someone analysed and wrote a critical analysis of Xocai in Norway. A few years later the association representing Xocai associates in Norway claimed the author was making 'untrue statements and defamatory claims' and set about publishing his  personal information, that of his family and the company he worked for. Despite admitting that their members have huge tempers and are "angry and crass", they also openly encouraged said members to contact said person using the information they provided.
After being approached in a cool and calm manner to clarify what exactly it was they found untrue and defamatory in Morten's analysis, they then expressed no interest in doing so.
Instead, they demanded that the information simply be taken down or that the author face threats of an escalation of their vendetta against him via media outlets, pending legal action from the US division of Xocai and MXI Corp and whatever actions their "angry and crass" members saw fit to conduct.
Welcome to the world of what goes on behind the scenes between the MLM industry and those that don't just blindly sing the praises of the companies that inhabit it.
Sadly, in this particular instance the abhorrent conduct of Sjokoservice Norge that extended well beyond the traditional dialogue boundaries between critical analysis and the MLM industry won out.
After consulting with lawyers of the company Morten worked for, it was decided that the best course of action was to remove the two articles Morten had written back in 2010.
After Morten informed Sjokoservice that their demands had been met, they then proceeded to wash their hands of any involvement in the entire incident:
When it comes to your comment in the e-mail of April 27th where you request we don't send you, your family or your employer any threats – we wish to refute this.

We have never sent you, your family or your employer any threats, but informed you of the information we have received form several of our members.

As an association we cannot take responsibility for what individuals might do, since this is out of our control.

What certain violated individuals might do as a counter to your harassment of the MLM-business, independently of which MLM-company the might be involved with, is merely hypothetical and something we can't take responsibility for.

When you have chosen to attack the MLM-business you must expect many annoyed people who have MLM as a living feeling violated.
Supposedly, these are the conditions those of us who cover the MLM industry and dare to raise concerns against and conduct analysis of MLM companies, their business models and members are expected to endure.
Following Sjokoservice Norge's threats and conduct being made public last week, Chairman Terje Babsvik and his brother Jon-Atle Babsvik (closely involved in the running of SjokoService Norje) have publicly denied any knowledge of the threats made against Morten by Sjokoservice Norge.
Sjokoservice Norge's official spokesperson, Roger Meyer, who personally went on to threaten another blogger who dared write an article exposing Sjokoservice Norge's conduct, has since gone into hiding on vacation and "is impossible to get a hold of".
To date not one of the claims and concerns raised by Morten about Xocai's healthy chocolate in Norway has been refuted and/or disproven in any official capacity by Sjokoservice Norge, Xocai or MXI Corp.
…apparently it still prevents cancer.
Further reading:
– "Xocai – the nasty tale of a Norwegian chocolate mafia" (Tjomlid.com, 28th June, 2012). Note that the author of this article, Gunnar Roland Tjomlid, has since had legal threats made against him by Sjokoservice Norge for daring to publish the information, despite reviewing and confirming it is correct in its entirety.
-"Xocai is not okay! Legal threat against skeptical critic in Norway" (Doubtful News, sourced June 27th 2012, 404 as of February 15th, 2018)
-"Bloggers were threatened with million lawsuit after having blogged about the "Healthy Chocolate"" (Dagbladet, June 27th 2012)
-"Chocolate bosses delete their tracks" (f-b.no, June 29th 2012)