WorldVentures' Sth African affiliates owed $106K in unpaid commissions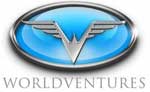 Following other top affiliates that have sued the company for unpaid commissions, now comes Devraj and Cassandra Soojay with a lawsuit demanding $106,000.
According to their complaint, filed in a Texas District Court on July 5th, the Soojays identify themselves as 'the #1 earning independent sales representative(s) for … WorldVentures in South Africa'.
The Soojays joined WorldVentures in 2009 and as WorldVentures International Marketing Directors, claim they are entitled to 'residual monthly payments … of approximately $60,164'.
The Soojays claim that since last October, WorldVentures has only paid them $65,000 out of the $156,000 they've earned in commissions.
WorldVentures admits that it currently owes Plaintiffs $86,000.00 in unpaid monthly residual and cycle commissions and an additional $20,000.00 in lost benefits.
The Soojays are seeking $106,000 in damages, as well as attorney's fees (estimated to be in excess of $75,000).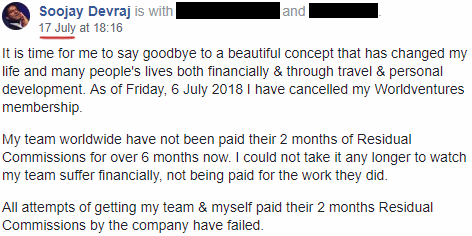 Several top affiliates have sued WorldVentures for unpaid commissions over the past few months, including Carlos Rogers and their top Asian affiliate Dennis Bay.