WorldVentures settles Viva Voyage's "illegal conduct" lawsuit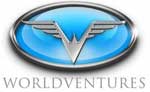 Last month WorldVentures filed a proposed "compromise and settlement" reached with plaintiff Viva Voyage.
The proposed settlement was approved by the bankruptcy on October 4th.
As per the terms of the settlement, WorldVentures and Viva Voyage will equally split $574,180 held by the Court Registry.
The amount, at issue in both lawsuits, was deposited with the court as per a suggestion last October.
WorldVentures would go on to file for Chapter 11 bankruptcy in December 2020.
In addition to settling the disputed amount financially, the proposed settlement sees
Viva Voyage and WorldVentures provide mutual releases against each other;
voluntary dismissal of both Viva Voyage's and WorldVentures' respective lawsuits;
Viva Voyage agree to withdraw its proof of claim (filed as part of WorldVentures' bankruptcy proceedings); and
Viva Voyage agree not to object to any Chapter 11 plan submitted by WorldVentures.
Viva Voyage filed suit against WorldVentures in May 2020, accusing the company of "dangerously illegal conduct".
WorldVentures, through parent company Rovia, retaliated by filing their own lawsuit a few months later in August.
Viva Voyage initially filed suit in Florida. That case was later transferred to Texas and merged with WorldVentures' retaliatory suit.
The bankruptcy court's approval of the proposed settlement on October 4th brings proceedings to a close.