WorldVentures denied preliminary injunction against MaVie & Ariix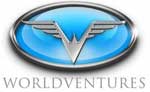 Having successfully overturned an ex parte TRO, defendants MaVie and Ariix have survived WorldVentures' motion for a preliminary injunction.
In a July 25th order, Judge Mazzant found WorldVentures had only provided evidence to warrant a preliminary injunction against Jonathan McKillip.
WorldVentures had cited a number of reasons for an injunction, with the court ultimately deciding it would only address McKillip's alleged breach of contract.
McKillip signed three different contracts in connection with his employment for WorldVentures:

(1) a Confidentiality and Proprietary Rights Agreement;

(2) a Consulting Agreement;

and (3) an Employee Acknowledgement Form.

Neither party disputes that these contracts were valid contracts between Plaintiffs and McKillip.

Moreover, McKillip presented no argument suggesting that Plaintiffs did not perform under any of the contracts.
At issue was McKillip emailing himself a copy of WorldVentures' October 2017 Business Review to a personal email account, twenty days before he resigned as President of the company.
The Business Review is likely confidential information, which McKillip has allegedly used in breach of his employment contracts with WorldVentures.
It therefore ORDERED that Defendant Jonathan McKillip is hereby ENJOINED from using information taken in violation of his Confidentiality and Proprietary Rights Agreement.

McKillip is further required to return any information taken in violation of his Confidentiality and Proprietary Rights Agreement.
WorldVentures' requested preliminary junction against Ma Vie, Ariix, Advanced Wellness Solutions, Abboud Barakat and individual defendants Kyle Lowe, Anthony Fitzgerald, Michelle Siddy, Kemble Morgan and Daniel Audet, was denied.
The individual defendants were subject to the existing TRO, which I believe expired upon denial of WorldVentures' preliminary injunction motion.
The long and short of it is, while WorldVentures might still prevail should the case go to trial, at the present time the court found only Jonathan McKillip potentially damaging enough to warrant an injunction against.