"No timeframe" for WorldVentures unpaid commissions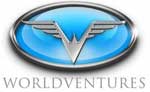 As WorldVentures continues to pursue litigation in an attempt to stop those who leave from earning elsewhere, unpaid commissions has emerged as the primary reason for affiliate departures.
The latest development is the disturbing revelation that WorldVentures has "no timeframe" for unpaid commissions.
How much WorldVentures owes affiliates in unpaid commissions is unclear. We know the company hasn't paid Carlos Rogers almost $100,000, but beyond that there's been a wall of silence.
I suspect this is due to those owed money not wanting to speak out in fear of jeopardizing payment.
As I understand it top affiliates have the choice of continuing to work unpaid, or leave for another company and run the risk of WorldVentures suing them.
WorldVentures' commission problems appear to have begun around November 2017.
Affiliates emailing WorldVentures support regarding unpaid commissions are being told the company
is working diligently to finish paying out the November and December commissions for 2017 to all members affected.

However, we do not have a time-frame on when your commissions will be paid out.
Meanwhile why WorldVentures stopped paying affiliates to begin with remains a mystery.
The company primarily operates as a pyramid scheme, with commissions generated upon payment of fees mostly paid by recruited affiliates.
What WorldVentures has been doing with paid fees instead of paying affiliates since last November is unknown.