Man in WorldVentures apparel wanted for debit card fraud & theft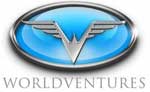 Police in Jackson, Tennessee are seeking help in apprehending a debit card fraud and theft suspect.
CCTV footage shows the suspect wearing beige cargo shorts and a black hoodie, emblazoned with WorldVentures' logo.
Given the unknown identity of the suspect, it is unclear whether or not he is/was a WorldVentures affiliate.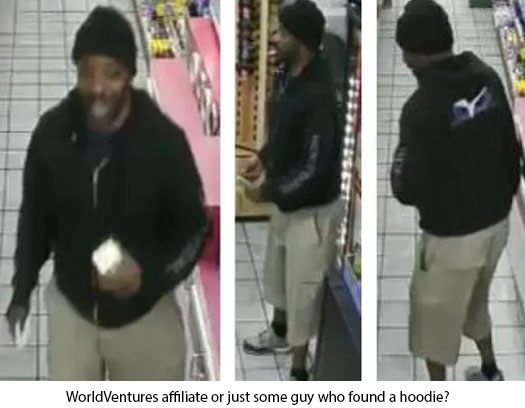 WorldVentures sells apparel and gear on their "WV Gear" website.
At the time of publication the black WorldVentures' branded hoodie worn in the CCTV footage is not available.
As far as I know WorldVentures' apparel is only available through the company.
According to local coverage from the Jackson Sun;
A man reported that his debit card was stolen at C&C Liquors on North Highland Avenue after he left it on the counter after making a purchase Jan. 9, according to a JPD news release.

The card has since been used to make purchases at Marathon Gas Station on North Highland Avenue.

Police are investigating the case as a theft and fraudulent use of a debit card.

JPD asks anyone with information to contact the Jackson Police Department at 731-425-8400 or Crime Stoppers at www.jmcrimestoppers.org.
I'll leave why a WorldVentures affiliate might resort to fraud and theft to the comedians out there.