What happened to Elken Global?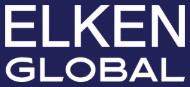 A few weeks back a reader wrote in requesting an Elken Global review.
The company came up for review today. As I began to research Elken Global, it soon became apparent that something was up.
What started as a traditional BehindMLM review is thus now a question about the status of the company. Here's what I found.
Elken Global was founded in 1995 and is based out of Malayisa.  The company operates in the personal care, healthcare and home appliances MLM niches.
In addition to Malaysia, Elken Global claims to be active in Hong Kong, Taiwan, Vietnam, Cambodia, Philippines, Thailand, Indonesia, Brunei and Singapore.
For reasons unknown, Elken Global do not provide ownership or executive management information on their website.
This leaves Elken Global coming off as a faceless corporation, which is not a good look for an MLM company.
A Google search reveals Elken Global was founded by AK Tan:

This information was available on Elken Global's website up until recently. Now it only exists in Google's cache.

Tan (right) has since been scrubbed from Elken Global's website. Whether or not he's still Elken Global's Chairman is unclear.
Further research reveals Elken Global was merged with ByDzyne late last year.
This prompted the launch of the domain "elkenbydzyne.com", which as at the time of publication appears to have since been abandoned.
The ElkenbyDzyne domain was purchased in June 2019. Tsu Lin Tan (AK Tan?) is listed as the owner, through an address in Malaysia.
Strangely enough there doesn't appear to be any online discussion explaining what the current status of Elken Global is.
As I write this Elken Global's and ByDzyne's respective individual company websites are both active.
If AK Tan sold what was left of Elken Global's affiliate-base to ByDzyne, why keep Elken Global's websites up?
Conversely, if the company's merged why have two active but separately branded websites.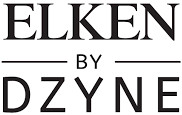 And why has AK Tan been scrubbed and what happened to "elkenbydzyne.com"? Did the merger collapse?
As it stands I do have a copy of Elken Global's compensation plan, despite not providing it on their website. I was going to go ahead with a review but I wasn't able to verify if Elken Global is currently operational.
Any further information would be appreciated in the comments below, failing which that's where I'm leaving it with respect to an Elken Global review.
ByDzyne has already been reviewed here on BehindMLM. We weren't impressed with their overpriced smartwatch.