Unetenet funds seized in Latvia, no payments for 4 months

Over the last few weeks I've received scattered reports from Unetenet affiliates complaining about payment delays from the company.
That an opportunity which promises annual ROIs of over 350% is having payment issues is hardly surprising. With a recent affiliate email sent out attempting to clarify ongoing affiliate concerns.
Dated August 31st, the bulletin covers the seizing of affiliate funds by the Bank of Latvia:
News from Latvia

We are waiting for news of the bank in Latvia and in the first days of September, the lawyers in charge of negotiations with the authorities, we communicate the results thereof.

We are in the final stretch and positively help us to focus on developing our business and trust in the good news of our attorneys.
Possibly due to language-barriers (Unetenet primarily communicate in Spanish), I haven't been able to find anything official from Latvian authorities regarding the seizure.
Nonetheless, hollow optimism aside, Unetenet are putting forward that they've had regulatory issues in Latvia. The extent of those issues remains unclear, with Unetenet's update focusing solely on the seizure of invested funds and promised "good news" from their attorneys.
Prior to their issues with Latvian regulators, Unetenet also experienced problems with their payment processor of choice, Payoneer.
An update sent out to affiliate around May 2014 reads:
INFORMATION ON WITHDRAWALS Payoneer

They are expanding the security measures in this department because of the many fraud attempts that have been detected.

This process takes time and that is why maintenance is disabled.

Also we inform you that a high volume of transfers are made ​​to through Unetenet and that it this requires a process of review by the departments of compliance of banks from where it is sent, and contract reviews, reasons of payments, etc, and this is normal banking procedures for this type of bank transfers.

Affiliates are prohibited from writing to Unetenet support regarding each point, asking about, or write to Payoneer support. Their support is not linked to ours and it is forbidden to contact the companies and banks used by Unetenet.
Looks like those reviews by "departments of compliance" did what they were suppose to do, and detect the Ponzi scheme Unetenet are operating.
Or as Unetenet put it:
Electronic payments via a web or mobile phone have always been associated with banking institutions, but there is a strong current of creating payment gateways and applications that no longer pass through the banks.

And the problem is that the establishment can no longer control the flow of money. Such transactions are beyond the political, economic and banking supervision, which is a threat to the financial system is established and the cry of citizens escaping the banking cannibalism.

We are working on developing our own payment gateway, Unetewallet, and where we have the deUnetcoin the Unetebank deposits will be the first Social Money Bank.
Translation: Waaah, we can't run our Ponzi scheme through reputable banking channels. It's not our business model that's flawed, it's everything else!
The money will be worth invisible available when we need to move anywhere in the world.
Unetenet's virtual currency plans, which are really nothing more than attempts to run their scheme beyond the reach of regulators, are to be launched through UnteBank and UnteWallet.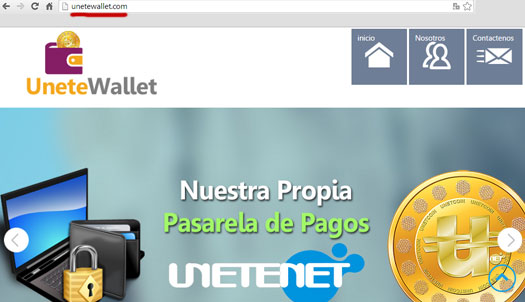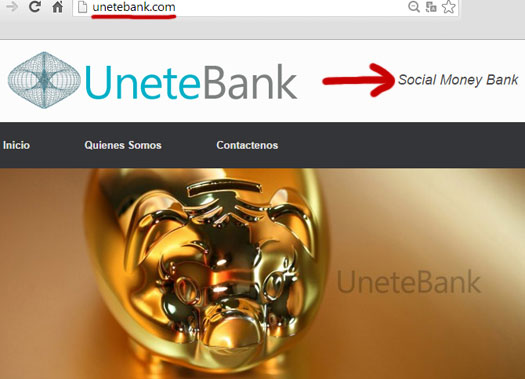 At the time of publication neither service is up and running. UnteBank however refers to itself as a "social money bank".
Funny how in Ponzi circles the systematic transfer of new investor funds to earlier investors constitutes "social banking".
All of this is supposed to work via what they're calling "UnteCoins" (think Bitcoin clone).
To be at the forefront in the top positions of this new economy, we have created Unetcoin, our social currency for circulation by our own pay channels independently.

We can have oscillations at the beginning of the consolidation of our social currency, but the Unetcoin is here to stay, get stronger and be a reference.
I can sort of understand how people who have invested thousands of dollars into Unetenet might swallow this kind of garbage. But there's really no excuse for anyone else.
And aware that pie-in-the-sky promises do little to nothing to cover up the fact that new affiliate funds are still needed to keep the scheme afloat (moreso now than ever with the Latvian fund seizure), Unetenet are offering a limited-time "expanding promotion" 10% discount to new affiliates.